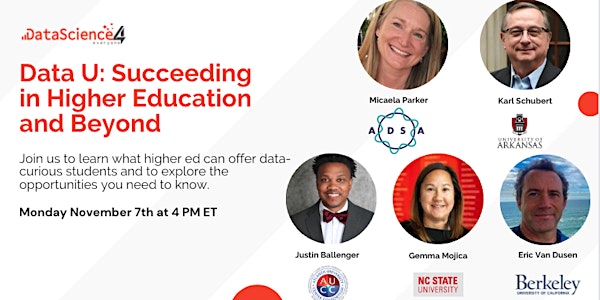 Data U: Succeeding in Higher Education and Beyond
Learn about opportunities for the data curious and what higher education looks for in incoming students.
About this event
The ability to work with data is an essential skill, but what does higher education hope to see from incoming students and how can students continue to develop once they've started their post-secondary education? From creating partnerships to interdisciplinary majors, universities are dedicating faculty and institutional capacity to preparing students for a data future. Join this event to learn what institutions of higher learning are looking for in students, the benefits of university/K-12 collaboration, and to explore the programs that data curious students can look forward to after high school.