Description
You are cordially invited to join a discussion and networking event on Tuesday, November 28 at MATTER. Kurt Waltenbaugh, founder and CEO of Carrot Health, Dave Johnson, CEO of 4Sight Health, and Jimmy Lee, managing principal of Trexin will discuss how health systems and payers can use consumer data and insights to drive profitable growth, improve population health outcomes, and reduce costs. We'll explore how a consumer-centric approach can fundamentally shift the way we think about healthcare delivery and better support value-based payment models.
Livestream available on MATTER's Facebook page.
Agenda
9:30am: Refreshments and networking
10:00am: Presentations and panel discussion
11:30am: Networking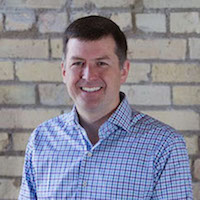 Kurt Waltenbaugh, Founder and CEO, Carrot Health
Kurt is CEO and Founder of Carrot Health. Carrot Health provides Carrot MarketView, a cloud-based business intelligence and marketing insights platform used to analyze data, generate reports, and provide real-time insights into your population and market.
Kurt is a serial entrepreneur who has built successful analytic solutions, products, and companies to understand the consumer and consumer behavior. His previous companies were sold to Oracle and Pearson Education. Most recently, Kurt was responsible for product strategy at Optum, Inc. (UnitedHealth), building data analytic businesses for the provider, payer, and employer markets.
Jimmy Lee, Managing Principal - Trexin
Jimmy Lee is a creative and innovative leader with wide expertise and results in P&L management, sales, marketing, underwriting, consumerism, product, actuarial pricing, finance, risk management, strategy, and operations. He has held several accountable positions, including senior vice president of individual, small & large group, president of individual division, and GM of UniCare, Inc. In addition, he has demonstrated deep expertise in sales, marketing, consumerism, product, pricing, underwriting, operations, strategy and P&L accountability.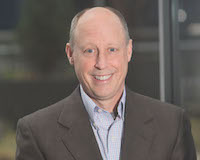 Dave Johnson, CEO - 4Sight Health
David W. Johnson is the CEO and founder of 4sight Health, a healthcare boutique specializing in thought capital, strategy, and venture investing. 4sight Health operates at the intersection of healthcare economics, strategy, and capital formation. David is the author of the just-published Market vs. Medicine: America's Epic Fight for Better, Affordable Healthcare. He is the author-in-residence at MATTER, the Chicago-based healthcare incubator, and the Health Management Academy and writes the widely-read "Market Corner" commentaries.