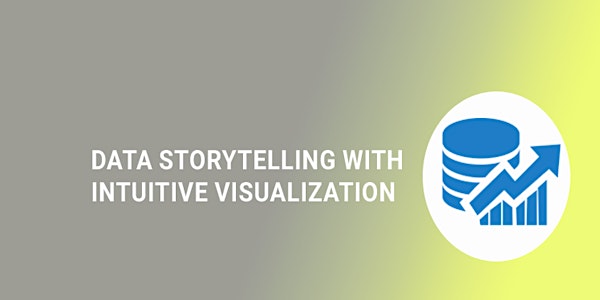 Data Storytelling With Intuitive Visualization
This course is provided by Big Data Trunk for Stanford Technology Training Program but a limited few seats available to the public.
Refund Policy
Contact the organizer to request a refund.
Eventbrite's fee is nonrefundable.
About this event
Duration: 2-Half Days
Date and Time: 22-August-2022 & 24-August-2022 (9:00 a.m. to 12:00 p.m. PST)
Learning Objectives
After this course, you will have the opportunity to develop these skills:
Elevate the meaning behind your data
Transform your messages into impactful data stories that resonate with your audience
Describe data visualization best practices
Understand a easy-to-apply framework for building audience excitement about your data
Topic Outline
Crafting the Story
Understanding your data
Understanding your audience
Exploratory vs. explanatory analysis
Sketching your ideas and stories
Questions to ask -- What makes a good data visualization?
Information Hierarchy
Focusing on an audience on what's most important and only revealing details as needed
Explore - Visual exploration
Explore - Indexes and ratios
Convert - Grouping
Convert - Aggregating
Convert - Data formats
Visual Display
Position, size, color, contrast and shape
Typography and iconography
Basic charts and alternative charts
Hierarchical data
Legends and sources
Watch out - Cognitive overload (Eliminating distractions)
Watch out - Signaling where to look
Watch out - Lack of visual order
Interactivity
Why interactive experience? (vs. static experience)
When and where to go interactive
Think interactively to provide productive experiences
The right technology for your needs
Storytelling
Defining your narrative
Keeping audience's attention, and making everything relatable