Description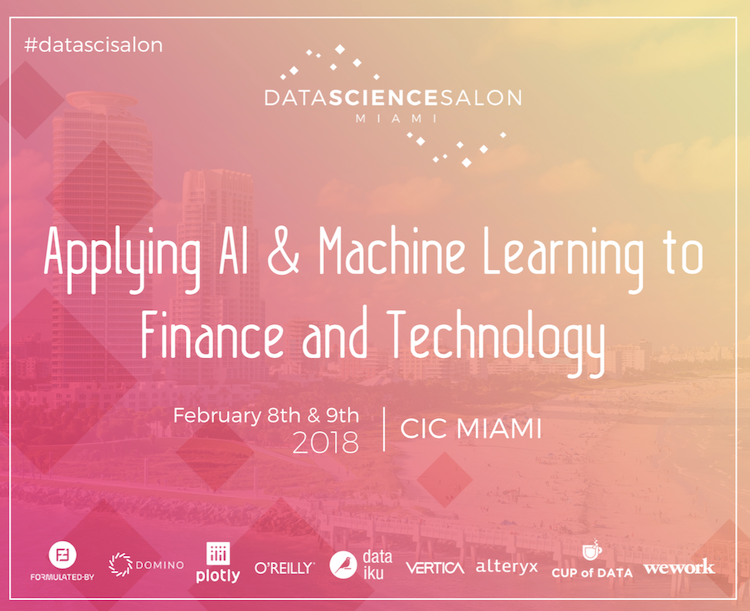 About Data Science SALON
The DataScience.SALON brings together practitioners face-to-face to educate each other, illuminate best practices, and innovate new solutions.
Data Science Salon | Miami: Applying AI & Machine Learning To Finance and Technology
Follow Us: @datascisalon
Workshops on February 8th:
Workshop 1 | Introduction to Machine Learning Visualization with DASH: a Python Framework
Instructor - Chelsea Douglas, Sr Data Scientist at Plotly
Workshop 2 | Frameworks Galore: Which One to Pick for Your Use Case
Instructor - SK Reddy, Chief Product Officer AI & ML at Digitalist Group
Workshop 3 | Introduction to Machine Learning
Instructor - Greg Werner, Founder and CEO at 3Blades
See the FULL Miami Workshops Schedule HERE
Featured Speakers on February 9th: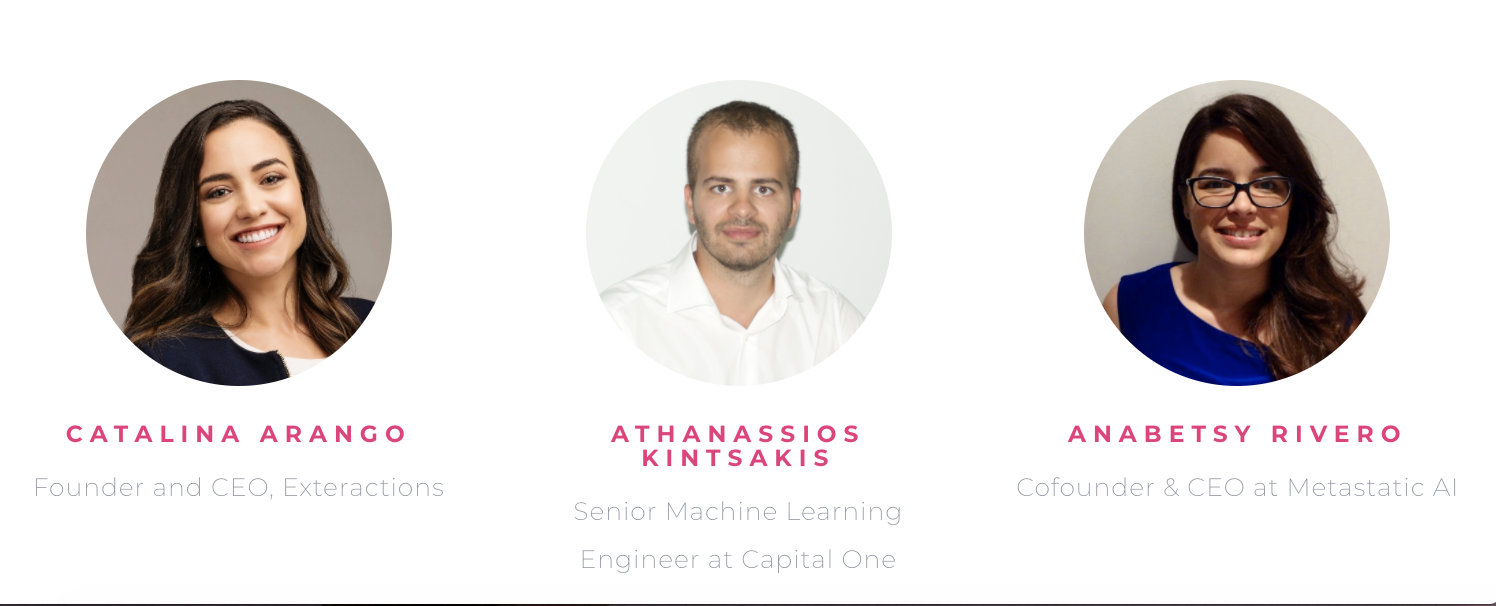 See the FULL Miami Sessions Schedule HERE
---


Be a Speaker or Sponsor
To become a speaker at this event click here. If you would like to Sponsor this event email: info@formulated.by.
New York Schedule Coming Soon!