Description

In recent years machine learning left the academic world and spread to several areas achieving major breakthroughs. This area has its roots in mathematics, statistics and computer science which leads people to believe machine learning is a rather difficult topic, only accessible to experts. Furthermore, machine learning is a key part of artificial intelligence, elevating the misconception of its complexity.
The purpose of this workshop is to end this misconception and introduce the basics of machine learning and how can be used in your particular area. Currently, there are several programs, libraries and tools to help non-experts users to take advantage of machine learning. The content and the topics of this workshop will be tailored to your interests.
The 7 steps:
1. Basic Introduction: discuss the different machine learning methods and limitations
2. Acquire data: how to gather data to solve problems
3. Pre-processing data: initial analysis; clean a data set; prepare data for science
4. Learn a machine learning model: which model to choose; how to use it; how to train it; how to use it
5. Evaluate a machine learning model: evaluate the performance of the model; improve the model accuracy
6. Profit: how to use your model to gain extra value
7. Advanced topics and discussing: discussing new trends in machine learning and data science; discussing the impacts of artificial intelligence in our society
During the day two small projects will be implemented. The topics will be based on your feedback. During the projects, we will cover all the steps and end up with a simple model for a specific problem.
Limited to 20 people.
---
Who is this workshop for?
Any person interested in data science and machine learning. This workshop focus on the basic machine learning topics and was devised for users, i.e. people interested in using machine learning to solve problems and not developers or mathematicians interested in developing new models or training algorithms.


Requirements
Laptop
Python 3 (basic knowledge)
Scikit-learn and numpy libraries (machine leaning libraries)
Git client (workshop material will be available in github)
Expected takeaways
Divide a machine learning into steps

Gather relevant data and pre-process it

Learn a model to solve the problem

Evaluate and optimise the model

Learn how to work the machine learning libraries/tools

Become prepared to learn advanced machine learning topics

The exercises in the workshop are foundations to solve new machine learning problems
---


The speaker: Mário Antunes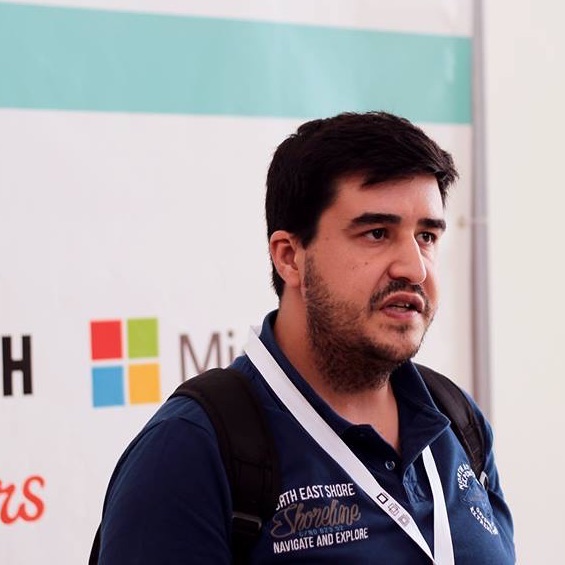 Mário Antunes received his computer and telematics engineering M.Sc. degree in 2011, with first class honors, from the Electronics, Telecommunication and Informatics Department, University of Aveiro, Portugal. He is currently working as a researcher for the Advanced Telecommunications and Networks Group at IT-Aveiro. His main research areas focus on Knowledge Extraction and Context Storage in Internet of Things (IoT) Scenarios using Machine Learning techniques and Big Data repositories. His works include developing efficient ways to deal with unstructured information. These techniques are being implemented and evaluated in advance machine-to-machine projects, such as APOLLO and SCOT. During these past years he was involved in several machine learning projects, having written some research papers about the subject.
Github: mariolpantunes
Linkedin: mariolpantunes
---
Don't miss out on this opportunity to catch a glimpse of the future to inspire your present!