Data Science in 30 Minutes: Understanding & Monitoring Investor Behavior wi...
Description

Join The Data Incubator and Betterment for the next installment of our free online webinar series, Data Science in 30 minutes!
Understanding & Monitoring Investor Behavior with R Analysis
In this talk Sam will demonstrate how the data science team at Betterment uses the R analysis and reporting stack to understand and monitor investor behavior. Using both open source and in-house tools, Sam will demonstrate their process from raw data extraction to modeling, reproducible reporting, and automatic monitoring.
About the speakers: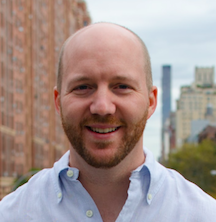 Sam Swift is the Director of Analytics & Data Scientist at Betterment, a New York city startup helping to modernize personal investing and retirement planning by optimizing returns net of fees, taxes, and behavior. His team covers the product, growth, and finance analytics at Betterment to better understand how Betterment and its customers could be more quickly reaching their respective financial goals. Sam received his PhD in Organizational Behavior from the Tepper School of Business at Carnegie Mellon University in 2012. His academic research focused on negotiation, decision making, and behavioral economics, and his work has been published in top management and psychology journals. Before coming to NYC, Sam was a postdoctoral scholar with affiliations at UC Berkeley, U Penn, and Duke University while running the data science operations of the 'Good Judgment' team. The team won a wisdom-of-the-crowds geopolitical forecasting tournament hosted by the US intelligence community.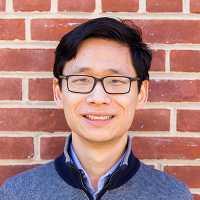 Michael Li founded The Data Incubator, a New York-based training program that turns talented PhDs from academia into workplace-ready data scientists and quants. The program is free to Fellows, employers engage with the Incubator as hiring partners.
Previously, he worked as a data scientist (Foursquare), Wall Street quant (D.E. Shaw, J.P. Morgan), and a rocket scientist (NASA). He completed his PhD at Princeton as a Hertz fellow and read Part III Maths at Cambridge as a Marshall Scholar. At Foursquare, Michael discovered that his favorite part of the job was teaching and mentoring smart people about data science. He decided to build a startup to focus on what he really loves.
Michael lives in New York, where he enjoys the Opera, rock climbing, and attending geeky data science events.
---
Betterment
is is a smart automated investing service that provides optimized investment returns for individual, IRA, ROTH IRA, and rollover 401(k) accounts. Its technology enables users to manage their investments in a customized, diversified portfolio. Charging a management fee of 0.15% – 0.35%, the company's mobile app enables users to access, view, share, and review their portfolio's activities as well as deposit and withdraw money from anywhere, anytime. Betterments products also include Tax Loss Harvesting, a program that works to offset taxes on both gains and income; and RetireGuide, a series of online surveys to enable users to determine the success of their long-term financial goals.
The Data Incubator
is a data science education company based in NYC, DC, and SF with both corporate training as well as recruiting services. For data science corporate training, we offer customized, in-house corporate training solutions in data and analytics. For
data science hiring
, we run a
free 8 week fellowship
training PhDs to become data scientists. The fellowship selects 2% of its 2000+ quarterly applicants and is free for Fellows. Hiring companies (including EBay, Capital One, Pfizer) pay a recruiting fee only if they successfully hire. You can read about us on
Harvard Business
Review
,
VentureBeat
, or
The Next Web
, or read about our alumni at
LinkedIn
,
Palantir
or the
NYTimes
.