Data Science in 30 Minutes: Personalized Healthcare Powered by Data Science...
Description
Join The Data Incubator and Ryan Copping, Global Head of Analytics for Roche/Genentech's Personalized Healthcare Organization for the next installment of our free online webinar series, Data Science in 30 Minutes: Understanding Personalized Healthcare Powered by Data Science.
Abstract: This talk will focus on how data science is helping advance efforts in personalized healthcare with the aim of leveraging data and advanced analytics to identify the right therapy for the right patient at the right time. We will look at the progress being made in terms of data (access/growth/quality/linkages etc), advanced analytics and technology and will share some specific examples of data science projects as well discussing challenges and opportunities for the future. We will also discuss key components of the data scientist skillset and toolkit that are essential for success when working in the healthcare environment and compare and contrast working in Data Science in Healthcare vs other industries.
About the speakers: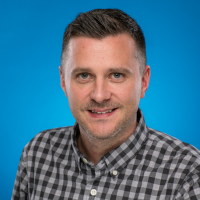 Ryan Copping is Global Head of the Analytics Group within the Personalized Healthcare Organization at Roche/Genentech where he leads a team of Data Scientists who support healthcare research & development by generating novel insights from real world data sources including electronic medical records, omics datasets and clinical images. Ryan has worked for Roche for nearly 16 years and has held data science leadership roles in Europe and the US. Ryan's background is in Statistics and Computing and he has a passion for data analytics, new technology and understanding & fostering team culture and engagement.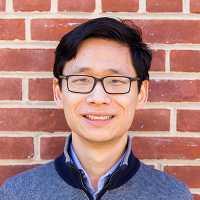 Michael Li is President of Data Science at Pragmatic Institute, responsible for defining and leading Pragmatic's data courses. Michael founded The Data Incubator in 2014 as a platform for training and placing data scientists. Previously, he worked as a data scientist (Foursquare), Wall Street quant (D.E. Shaw, J.P. Morgan), and a rocket scientist (NASA). He completed his PhD at Princeton as a Hertz fellow and read Part III Maths at Cambridge as a Marshall Scholar. At Foursquare, Michael discovered that his favorite part of the job was teaching and mentoring smart people about data science and so he built up a successful startup focused on what he really loves.