Data Science in 30 Minutes: Establishing a Standard for Partisan Gerrymande...
Description
Join The Data Incubator and Princeton University for the next installment of our free online webinar series, Data Science in 30 minutes!
Can Math Help Repair Our Democracy? Using Simple Statistics to Establish a Standard for Partisan Gerrymandering
In representative democracy, a winner-take-all system has a bug, in which legislators can choose their voters, instead of the other way around. This leads to noncompetitive races and distorted outcomes, for instance the
ability of a minority of voters to elect a majority of representatives. This phenomenon is known as partisan gerrymandering. Can math help repair this situation? In this talk, Sam will show simple statistical tools that, if accepted by the U.S. Supreme Court, will repair a flaw in how we elect our government and help make legislatures more responsive to the will of voters.
About the speakers: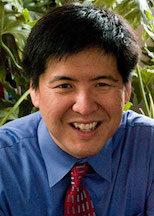 Sam Wang, PhD is professor of molecular biology and neuroscience at Princeton University. His work focuses on the neurobiology of learning, at levels ranging from single synapses to the whole brain. Dr. Wang's research places special emphasis on the cerebellum, a brain region generally associated with the coordination of muscle movements. He is particularly curious about the cerebellum's role in cognition and social thought processes, and he is using neural imaging of this part of the brain to search for clues to the causes of autism, a major concern of his laboratory.
Dr. Wang is also noted for developing statistical methods to analyze U.S. presidential election polls with unusually high accuracy. His research has been featured by the New York Times, the Wall Street Journal, and National Public Radio.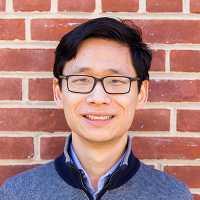 Michael Li founded The Data Incubator, a New York-based training program that turns talented PhDs from academia into workplace-ready data scientists and quants. The program is free to Fellows, employers engage with the Incubator as hiring partners.
Previously, he worked as a data scientist (Foursquare), Wall Street quant (D.E. Shaw, J.P. Morgan), and a rocket scientist (NASA). He completed his PhD at Princeton as a Hertz fellow and read Part III Maths at Cambridge as a Marshall Scholar. At Foursquare, Michael discovered that his favorite part of the job was teaching and mentoring smart people about data science. He decided to build a startup to focus on what he really loves.
Michael lives in New York, where he enjoys the Opera, rock climbing, and attending geeky data science events.
---
The Data Incubator
is a data science education company based in NYC, DC, and SF with both corporate training as well as recruiting services. For
data science corporate training
, we offer customized, in-house corporate training solutions in data and analytics. For
data science hiring
, we run a
free 8 week fellowship
training PhDs to become data scientists. The fellowship selects 2% of its 2000+ quarterly applicants and is free for Fellows. Hiring companies (including EBay, Capital One, Pfizer) pay a recruiting fee only if they successfully hire. You can read about us on
Harvard Business
Review
,
VentureBeat
, or
The Next Web
, or read about our alumni at
LinkedIn
,
Palantir
or the
NYTimes
.