Data Science in 30 Minutes: Combining Cognitive Science and Machine Learnin...
Description

Join The Data Incubator and Cerego for the next installment of our free online webinar series, Data Science in 30 minutes!
Abstract: Domain expertise and scientific thinking are increasingly vital skills for a data scientist looking to stand out. In this talk, Iain will outline how cognitive science can guide the development of accurate machine learning algorithms, and how the predictions they output can in turn add to our understanding of cognitive science.
About the speakers: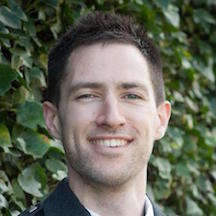 Dr. Iain Harlow is VP of Science at Cerego, a San Francisco based company focused on the science of memory and learning. Iain has a PhD in Neuroinformatics from the University of Edinburgh, and worked as a postdoc at UC Davis investigating the functional underpinnings of human memory. After becoming interested in data science as a career, Iain became a fellow at The Data Incubator in 2015, before joining Cerego as their Senior Learning & Data Scientist. Iain runs a team of research and data scientists at Cerego addressing both short and long term challenges in helping people to learn effectively.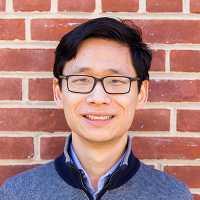 Michael Li founded The Data Incubator, a New York-based training program that turns talented PhDs from academia into workplace-ready data scientists and quants. The program is free to Fellows, employers engage with the Incubator as hiring partners.
Previously, he worked as a data scientist (Foursquare), Wall Street quant (D.E. Shaw, J.P. Morgan), and a rocket scientist (NASA). He completed his PhD at Princeton as a Hertz fellow and read Part III Maths at Cambridge as a Marshall Scholar. At Foursquare, Michael discovered that his favorite part of the job was teaching and mentoring smart people about data science. He decided to build a startup to focus on what he really loves.
Michael lives in New York, where he enjoys the Opera, rock climbing, and attending geeky data science events.
---
The Data Incubator is a data science education company based in NYC, DC, and SF with both corporate training as well as recruiting services. For data science corporate training, we offer customized, in-house corporate training solutions in data and analytics. For data science hiring, we run a free 8 week fellowship training PhDs to become data scientists. The fellowship selects 2% of its 2000+ quarterly applicants and is free for Fellows. Hiring companies (including EBay, Capital One, Pfizer) pay a recruiting fee only if they successfully hire. You can read about us on Harvard Business Review, VentureBeat, or The Next Web, or read about our alumni at LinkedIn, Palantir or the NYTimes.