Description

Join The Data Incubator and Quantopian for the next installment of our free online webinar series, Data Science in 30 minutes!
Building and Testing a Complete Trading Strategy Using Open Source Tools
This talk will provide a deconstruction of the end to end process of building a systematic trading strategy. We will break the workflow into 6 distinct stages, from data to trade execution. Jess will highlight a range of powerful open source Python libraries relevant for each stage of this process.
About the speakers: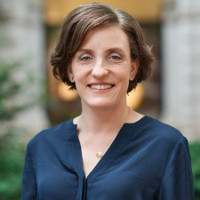 Dr. Jess Stauth is the VP of Quant Strategy at Quantopian, a fintech startup based in Boston. Jess has a PhD in Biophysics from UC Berkeley. She began her career in quantitative finance in 2008 as a research analyst at the StarMine Corporation in San Francisco. Following an acquisition by Thomson Reuters, Jess moved into the role of Director of Quant Strategy. At Quantopian, Jess runs a research team of analysts and data scientists tasked with identifying promising trading strategies built by Quantopian's online community of 90,000+ members from 180+ countries around the world.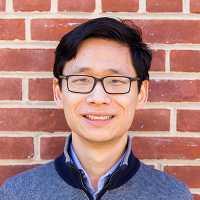 Michael Li founded The Data Incubator, a New York-based training program that turns talented PhDs from academia into workplace-ready data scientists and quants. The program is free to Fellows, employers engage with the Incubator as hiring partners.
Previously, he worked as a data scientist (Foursquare), Wall Street quant (D.E. Shaw, J.P. Morgan), and a rocket scientist (NASA). He completed his PhD at Princeton as a Hertz fellow and read Part III Maths at Cambridge as a Marshall Scholar. At Foursquare, Michael discovered that his favorite part of the job was teaching and mentoring smart people about data science. He decided to build a startup to focus on what he really loves.
Michael lives in New York, where he enjoys the Opera, rock climbing, and attending geeky data science events.
---
The Data Incubator
is a data science education company based in NYC, DC
, and SF
with both corporate training
as well as recruiting services
. For
data science corporate training
, we offer customized, in-house corporate training solutions in data and analytics. For
data science hiring
, we run a
free 8 week fellowship
training PhDs to become data scientists. The fellowship selects 2% of its 2000+ quarterly applicants and is free for Fellows. Hiring companies (including EBay, Capital One, Pfizer) pay a recruiting fee only if they successfully hire. You can read about us on
Harvard Business
Review
,
VentureBeat
, or
The Next Web
, or read about our alumni at
LinkedIn
,
Palantir
or the
NYTimes
.