Description
Are you a interested in taking a course with us? Learn more on our programs page or contact us.
The course duration is from August 20th – Dec 7th, 2018. Enrollment ends on Aug 10th.
The 12-week course is a right blend of Business Analysis, Machine Learning, Data Engineering, and Software Development to build a Data Product. This course is well suited for:
Developers who want to transition to a new role of a Data Scientist
Entrepreneurs who want to launch new products covering IoT and analytics
PhD students who want to transition to the business world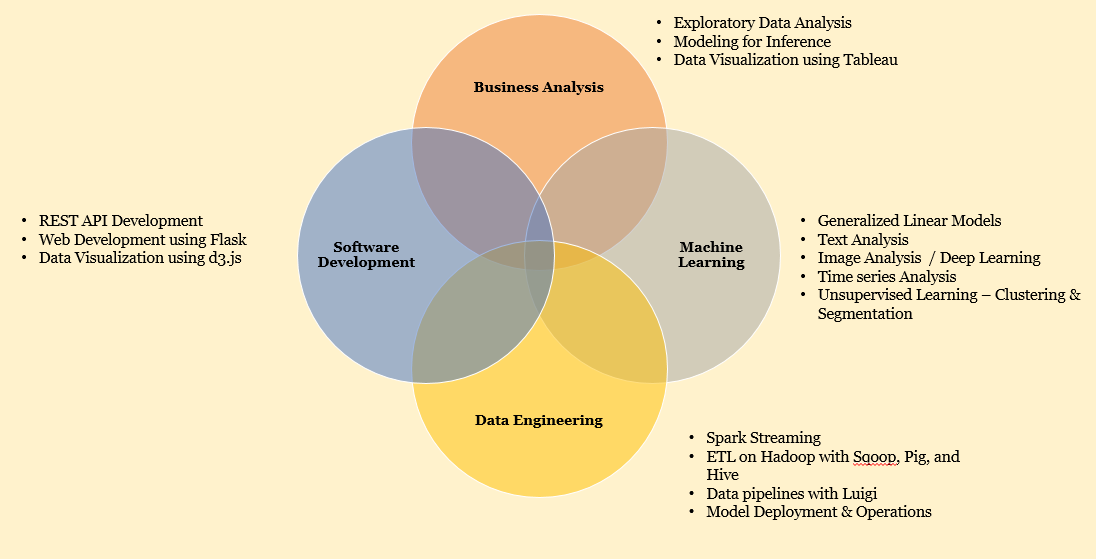 You can find additional information about our program including the prerequisites here. You can receive full week-by-week syllabus by email here.
Tuition fee payment options are available. If you're serious about your dream, we'll take your dream seriously.