Description

---
Overview
In order to change an organization's culture into a data-driven environment, executives and managers must become champions of analytics. It is imperative that executives and managers understand analytics from a top level perspective and how adopting analytics into their culture will change their organizations.
Our four-day course will walk you through all the practical managerial problems with building an analytics environment and a "Data-Driven Approach". We start by demystifying all the buzz words, "how to build a data science team?", the Houston market for data science, and most importantly, "how much will it cost you?". We then take you through what you can expect from the deliverables of a data science project and how an effective dashboard can be created to measure progress. After, we will go through the languages and the packages that are typically used in an analytics project and finally we will measure progress and what you can expect in the future.
Who Is This For
This course is relevant for executives and managers who supervise teams that identify and execute data analytics and business intelligence projects. Other junior and senior business professionals who want to better understand the elements and key strategies of data­ driven organizations will also benefit from taking this course.
---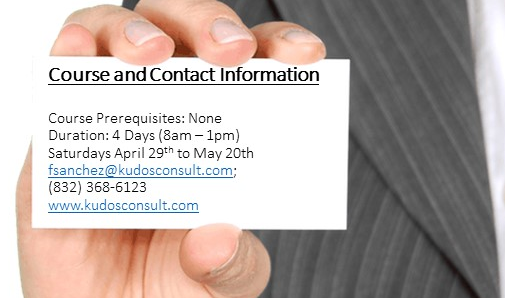 ---
Course Curriculum
---


● Day 1 – Manager's Top Level View
(April 29, Saturday 8 am – 1pm)
○Demystifying the Buzz Words – Big Data, AI, IoT, Data Science, Machine Learning

○ Typical Tools of the trade and their Cost
Programming Languages (Open Source vs Commercial)

Data Visualization Tools

Hadoop, Spark
○ Building a Data Science team and the Houston Market
Director of Analytics, Manager, Sr. Data Scientist, Other

What is a Chief Data Scientist?
○ How much will it cost you?
○ Lunch and Learn – Big Data
● Day 2 – Manager's Dashboard/Reports
(May 6, Saturday 8 am – 1pm)
○ Let's go through a typical Data Science Report and Receivables
Structured vs Unstructured, Supervised vs Unsupervised, Interpretation vs Black Box

Analysis of Sample Data Science Reports
○ Data Visualization Tools and their impact
○ Dashboarding – The proper way to do it
○ Lunch and Learn – The Beauty of Data Visualization
● Day 3 – Managers Roll Up their Sleeves
(May 13, Saturday 8 am – 1pm)
○ Using R, Python, SAS as a Data Science toolkit
○ Using R for Analytics – Manager's top level view
Data Wrangling, Visualization, Modeling
○ Using Python for Analytics – Manager's top level view
Data Wrangling, Visualization, Modeling
○ Lunch and Learn – Algorithms
● Day 4 – Manager's Project Analysis and Future Outlook
(May 20, Saturday 8 am – 1pm)
○ What to expect from a Data Team
Effective or non-effective?
○ Actual vs Model, Cross Validation and Conclusions
Measuring Results and when to change models
○ Future of Analytics – Deep Learning, AI, NLP, Blockchain
○ Wrap-up and Summary
○ Lunch and Learn – Demystifying the Data Buzz
---
Course Developer and Presenter
---
President, Kudos Consulting, LLC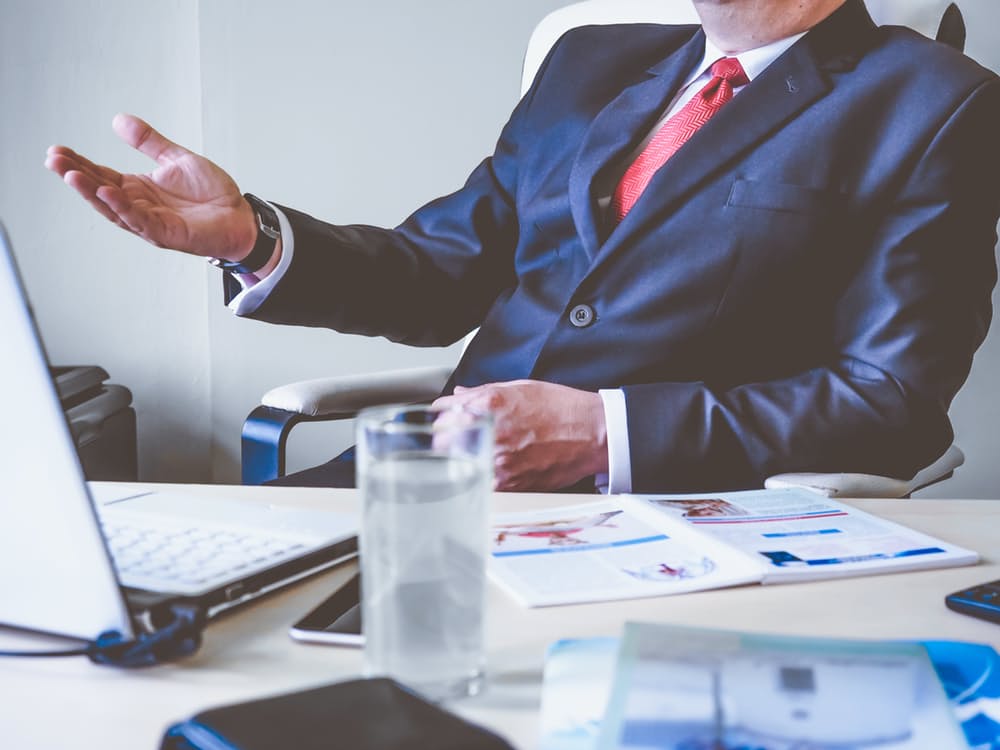 ---

You could also read the article on www.CIO.com titled:
which I collaborated on to help explain the impact of Data Science in Energy!
www.kudosconsult.com
FAQs
Are there ID or minimum age requirements to enter the event?
Yes. You must be 21 and over to attend the event
What are my transportation/parking options for getting to and from the event?
There is some parking around the Winery but there is also an empty lot a block down
What can I bring into the event?
Laptop is highly recommended
What's the refund policy?
You can cancel by April 1 for a 100% Refund.
A 50% Refund by April 15.
No Refunds by April 16 and later.
Do I have to bring my printed ticket to the event?
Yes. If you lose the printed ticket you can show the pdf.
Is it ok if the name on my ticket or registration doesn't match the person who attends?
Yes of course.