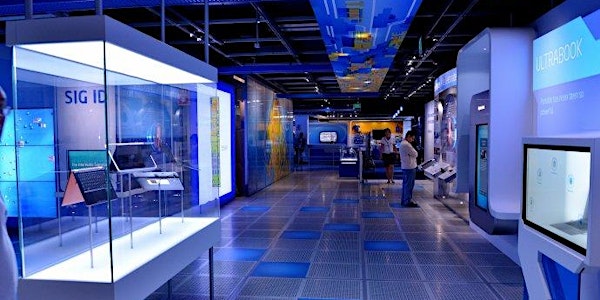 Data Science Camp Silicon Valley 2016
When and where
Location
Intel 2200 Mission College Blvd Santa Clara, CA 95054
Refund Policy
Contact the organizer to request a refund.
Description
Half-price tickets for the afternoon sessions are now available. Schedule to be posted soon.
Overview
Data Science Camp is SF Bay ACM's annual event combining sessions, keynote, and optional tutorial (extra-fee). It's an excellent opportunity to learn about Data Science and connect with others, and we keep it near-free ($10 charge, includes coffee & lunch), now running in its eighth year.
See http://www.sfbayacm.org/event/silicon-valley-data-science-camp-2016 for a detailed description of this event.
Additional session topics are invited and may include (but are not limited to):

Models: Deep Learning, xgboost, clustering, training, deployment, feature engineering

Domains/verticals: Big Data, e-commerce, fraud detection, search, NLP/ontologies, trading/finance, Bitcoin, IT security, healthcare, environmental

Tools and technologies: Spark/MLib, R, Python, PMML, Hadoop, GPU

Related areas: Visualization, Data Engineering, Career Opportunities, Hiring Roundtable et al.
Session proposals are welcome from both individuals and companies. Please consider volunteering to speak or recommending people. Submit sessions here: https://goo.gl/bpxAhU
Here are some of the submissions for 2016:
Simon Frid "Estimators - Managing and Versioning Machine Learning Models in Python"
Boris Galitsky "A NLP Tool for Efficient Content Compilation" (presented remotely from Moscow, he has 100+ NLP publications)
Greg Makowski "Lifecycle of Model Management" (You can have all 3: accuracy, generalization & description)
Vanja Paunić "Scalable computing in R on Spark" (using Microsoft libararies)
Robert Benson "IIoT Analytics" (aka Digital Twin)
For more details for our current 2016 Session submissions.
Keynote: Rajat Monga, Engineering Director of the Google TensorFlow group
"Deep Learning for the 99 percent"

A big goal with open sourcing TensorFlow has been to bring deep learning to every organization. Deep Learning has had a big impact at Google with improvements across a range of products including Photos, Voice Recognition and Search. The TensorFlow community is taking these same models from research to engineers across the world. This talk will cover some real wins in the community, along with practical lessons on how deep learning can be applied to the common problems in every organization.
Optional Morning Tutorial ($60)
Deep Learning with TensorFlow
Junling Hu, Founder, question.ai

This 2-hour tutorial will give you an introduction to deep learning and TensorFlow. We will introduce the fundamental concepts of deep learning, including Convolutional Neural Network (CNN) and Recurrent Neural Network (RNN). Then we will introduce TensorFlow and its basics. You will get hands-on experience with TensorFlow, building a convolutional neural network in the class.
Junling Hu, a leading expert in artificial intelligence and data science, founder of question.ai, has built natural language application based on deep learning. She is the author of an upcoming book on artificial intelligence and deep learning. Prior to her current effort, she was Director of Data Mining at Samsung, building large-scale data mining solutions for business. She has also led data science teams in PayPal and eBay, creating enterprise solutions based on recommender systems, text mining and predictive modeling.
Schedule
Tutorial registration begins at 8:15 AM, Tutorial 8:50-11:50, Data Science Camp registration starts at 10:30AM, keynote 11:00. Lunch at 1:15. Four Sessions 2:00-6:00 followed by a wrap-up. Please allow at 20 minutes for registration and security processing.
Save money by signing up a friend too. Help us with our planning by registering early. No refunds after October 24.