Description
About the Event:
The volume, velocity and variety of data we collect is growing at an exponential rate yet many of the techniques in a data scientist's toolkit cannot scale to meet these demands. Traditional algorithms, databases, statistics and workflows must all evolve to outpace this trend. Some motivating questions for this talk include:
• Do simple models on large datasets outperform complex models on small datasets?

• What changes do we need to make to conventional machine learning for better functionality on so-called "big data"?

• How can we use Apache Spark, with its theoretically infinite scalability, as an ecosystem for a wide range of applications?
• When are approximate algorithms preferred over exact computations?
• In the coming years, how much data engineering will be required of data scientists?

This talk will focus on Spark. Light snacks will be provided.
Agenda:
6:00 pm
– Networking, Snacking & Announcements
6:30 pm
– Data Science at Scale
7:30 pm
– Wrap-Up and Additional Resources
Meet Your Instructor: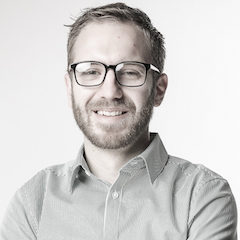 Conor Murphy
comes from four years of experience leveraging data for more impactful humanitarian interventions in developing countries with a focus on business development. In the nonprofit sector, he managed a multi-million dollar portfolio of grants for The Rotary Foundation focusing on developing and analyzing impact measurements in economic development initiatives, evaluating program participation and translating academic research into institution policies. His education background includes a masters in philosophy from Belgium's KU Leuven and undergrad degrees in both philosophy and French. He further refined his knowledge of data as a Data Science Fellow, Data Scientist in Residence and in his current role as an Associate Instructor at galvanizeU where he focuses on data engineering and applied machine learning.
About Galvanize:
Galvanize is the premiere dynamic learning community for technology. With campuses located in booming technology sectors throughout the country, Galvanize provides a community for each the following:
Education - part-time and full-time training in web development, data science, and data engineering

Workspace - whether you're a freelancer, startup, or established business, we provide beautiful spaces with a community dedicated to support your company's growth

Networking - events in the tech industry happen constantly in our campuses, ranging from popular Meetups to multi-day international conferences
To learn more about Galvanize, visit galvanize.com.