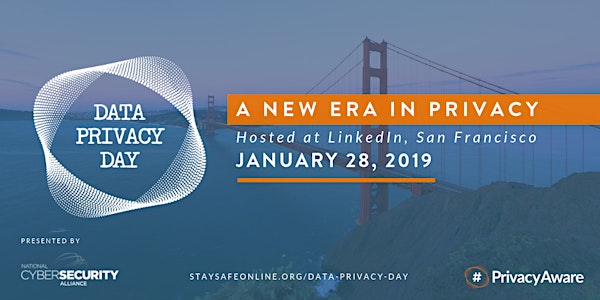 Data Privacy Day 2019
By National Cyber Security Alliance
Date and time
Monday, January 28, 2019 · 1:30 - 5pm PST
Location
LinkedIn Corporation 222 2nd Street San Francisco, CA 94105
Description
The event is SOLD OUT but you can still watch online here:
A New Era in Privacy, a Data Privacy Day Event
The technology landscape is rapidly changing and is forging a new era in privacy. Privacy leaders with diverse perspectives will explain opportunities and challenges for the privacy road ahead.
Agenda (All Times PST)
1:30 – 2:00 p.m. Registration
2:00 – 2:05 p.m. Opening Remarks
2:10 – 2:45 p.m. A New Era in Privacy
GDPR and the California Consumer Privacy Act, among others have and will make great waves in privacy. Experts will bring the new privacy dynamic into focus and explain what it means for us.
2:45 – 3:20 p.m. Improving Your Company's Privacy Posture
With so many changes in the privacy ecosystem how can companies not only comply but break through as leaders in privacy? Viewers/attendees will learn these key takeaways and more.
3:20 – 3:35 p.m. Security and Privacy in the Cloud
Architecting for security and privacy in the cloud requires a shift in mindset and operations. Merritt Baer will walk through some of the considerations as enterprises of all sizes and verticals find value in moving to the cloud. Now that cloud exists, entities must leverage the ability to architect for privacy and security in the cloud, else they are embracing a risk and cost profile that is not optimized.
3:35 – 4:10 p.m. The Future of Privacy and Breakthrough Technologies
Advances in technology such as artificial intelligence to the human body acting as the computer interface mean privacy will take on even greater significance. Experts will highlight why our actions now will drive tomorrow's outcomes.
4:10 – 5:00 p.m. Privacy Social (All attendees are welcome)
Speakers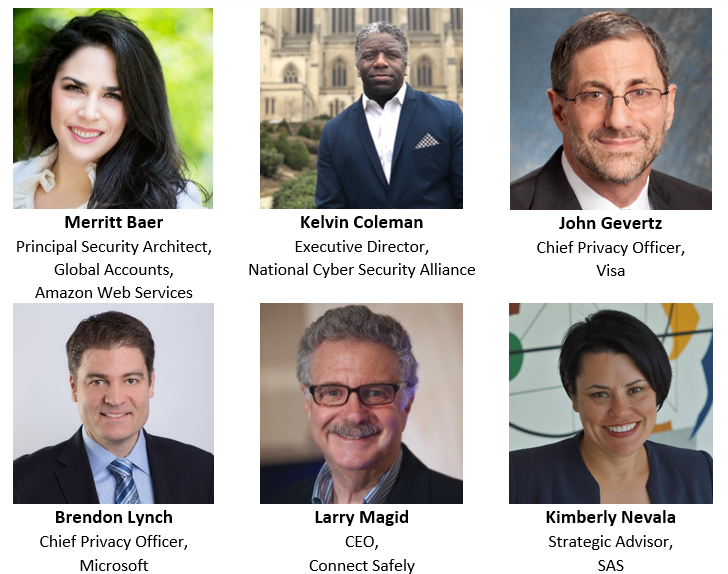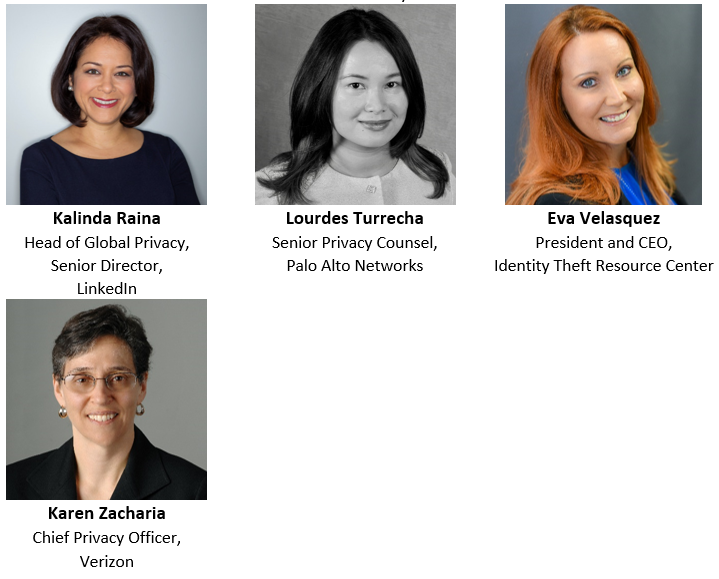 Sponsors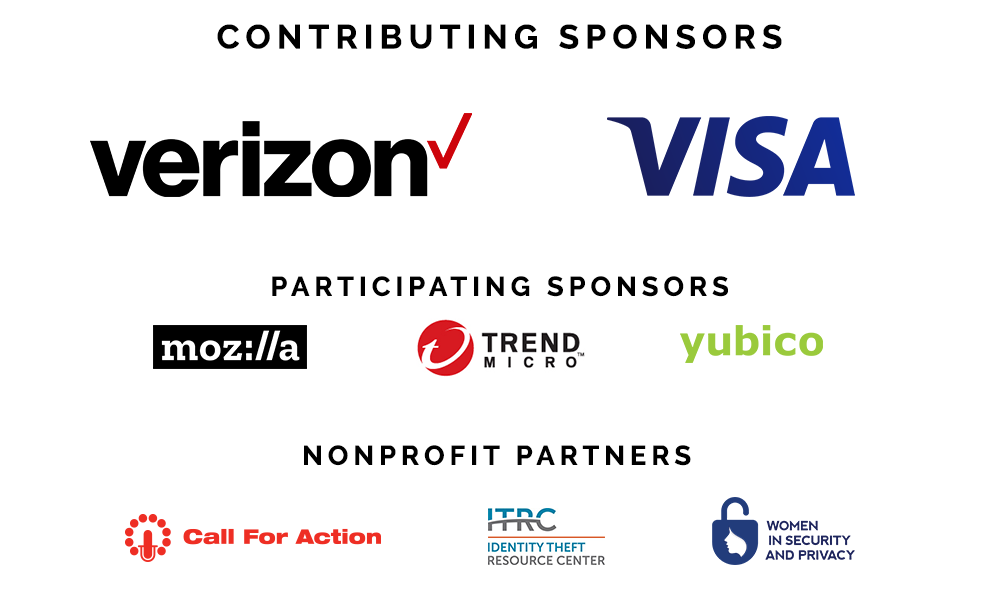 Chime in on social media the day of the event using the hashtag #PrivacyAware! For more information about Data Privacy Day, visit https://staysafeonline.org/data-privacy-day/.