Data Privacy Day 2013
When and where
Location
George Washington University Law School 2000 H Street, NW Moot Court Room, Lerner Hall 1st Floor Washington, DC 20052
Description

Data Privacy Day Kick Off Event
Monday, January 28, 2013
8:00 AM – 11:30 AM Eastern


What: The National Cyber Security Alliance is proud to announce the Kick-Off event for Data Privacy Day! Panelists will explore Data stewardship and privacy innovation as well as the implications for personal information in an on-demand mobile environment.

Who: Federal Trade Commissioner Maureen Ohlhausen will keynote the event. Speakers include:


· Erin Egan, chief privacy officer at Facebook
· David Hoffman, director of security policy and global privacy officer at Intel
· Brendon Lynch, chief privacy officer at Microsoft
· Jeff Brueggeman, vice president - global public policy and deputy chief privacy officer at AT&T
· JoAnn Stonier, chief privacy officer at MasterCard
· Ari Schwartz, senior policy advisor, Office of the Secretary, US Dept. of Commerce
· Justin Brookman, director, project on consumer Privacy, CDT
· Jules Polonetsky, director and co-chair of the Future of Privacy Forum
· John Verdi, Director of Privacy Initiatives, NTIA/OPAD
· Daniel Solove, John Marshall Harlan Research Professor of Law,
The George Washington University School of Law
Where: George Washington University Law School
2000 H Street, NW
Moot Court Room, Lerner Hall 1st Floor,
Washington, DC 20052
On the Web:
Facebook Live: This event will be available via Facebook Live. Streaming begins at 8:30am ET. Click here to access the event -

http://bit.ly/privacyday2013
Twitter:

We will be live tweeting at the event. Be sure to use the official hashtag of Data Privacy Day #DPD13.

Directions: http://www.law.gwu.edu/School/Pages/Location.aspx

When: 8:00 AM – 11:30 AM ET – Continental breakfast will be served


About Data Privacy Day
Led by the National Cyber Security Alliance, Data Privacy Day began in the United States and Canada in January 2008 as an extension of the Data Protection Day celebration in Europe. The Day commemorates the 1981 signing of Convention 108 – the first legally binding international treaty dealing with privacy and data protection. Intel is a Platinum sponsor of Data Privacy Day. Gold sponsors include AT&T, Facebook, Microsoft and Google. Intuit, MasterCard and The George Washington University Law School are Silver sponsors and Reputation.com is a Small Business Sponsor.
PLATINUM SPONSORS:
GOLD SPONSORS:




SILVER SPONSORS: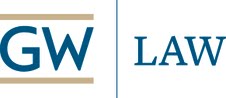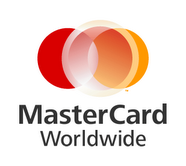 SMALL BUSINESS SPONSORS: