Exploring Data Science for Enterprise Operations in Manufacturing, Retail & Finance
About this Event
In the fast-paced world of the enterprise, artificial intelligence and machine learning are critical to staying ahead of the competition. How can you get the most out of your data? Learn the innovative approaches the world's leading companies are taking to solve today's key challenges in revenue and supply chain management at this exclusive summit on March 5, 2020 in Chicago.
Featured speakers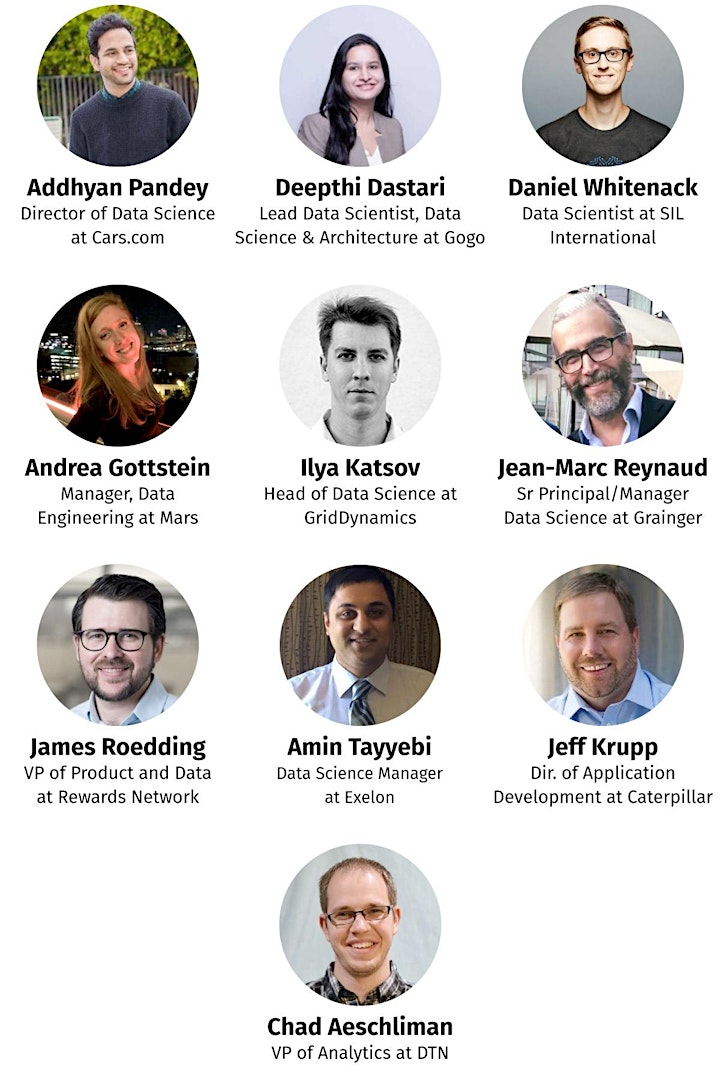 About Data Points
Data Points is a half-day summit series around Data Science, Artificial Intelligence, and Machine Learning in enterprise applications. Join other senior practitioners and executives for an immersive afternoon of talks on use cases, trends, and the technical infrastructure powering the most sophisticated data practices. Learn from leaders in data who have implemented data practices at scale in a series of interactive presentations, and network face-to-face with your peers at a closing reception.
Space is extremely limited as these intimate events, so register today to save your spot.
Find us on Social Media!