Description
Data Platform Essentials by John Q. Martin
Description
Level 200 - Intermediate
It is important to understand where, when, and how to use the myriad of technologies available to us in the Microsoft Data Platform. Here we will look at the essential knowledge and techniques for Aspiring and Accidental Data Platform Engineers.
We will be looking at what our options are for on-premises, cloud, and hybrid solutions and covering the key elements of Azure SQL DB, Azure SQL DW, and traditional SQL Server. When they are appropriate, when they are not, and the key configurations you need to know to start using them. Once we understand which technology to use, we can start looking at how to get the most out of them. Ranging from query performance, through to how to identify and resolve key issues that can impact the effectiveness of your solution.
Agenda
Overview of Microsoft Data Platform
Azure SQL Database
Azure SQL Data Warehouse
SQL Server in Azure VMs
SQL Server on-premises
Considerations for using and selecting the appropriate technology.
Important Performance Indicators
Performance Tuning

Azure SQL Database & SQL Server
Azure SQL Data Warehouse

Solutions Architecture Design Considerations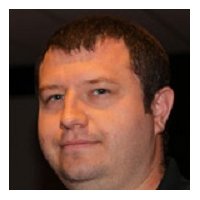 Speaker
John (@SQLDiplomat) is a Data Platform MVP and Product Manager for SentryOne, responsible for the SQL Sentry and Plan Explorer solutions. Working to understand what Data Professionals need and looking to deliver these capabilities effectively and efficiently.
Prior to joining SQL Sentry, John worked as a Premier Field Engineer for Microsoft based in the UK, working with a wide array of customers in many different industries that make use of SQL Server and the Microsoft Azure platform. Having worked with SQL Server for the last decade, John has gained a level of experience as a DBA, Developer and in the Business Intelligence sphere and has a broad understanding of how you can use, and misuse, SQL Server.
Additional information
Lunch, snacks and printed workshop material is included. Registration for the free SQLSaturday event on September 2nd must be done through the SQLSaturday #667 Oslo website.