Description
Let's talk about Data Pipelines and Distributed Systems
Join us for an awesome night of mini-talks focusing on data pipelines and/or distributed systems. There will also be food and drinks Sign up for free now!
Speaker:
Daniel Pezely (BugSense / Splunk) will share a 15-minute presentation "Stream-processing in an extremely high traffic environment" followed by Q&A.
Agenda:

6:30 pm - 7:00 pm Doors & Food
7:00 pm - 8:00 pm Talk and Q&A
8:00 pm - 8:30 pm Networking
Afterwards, we'll head out to a nearby pub to continue the conversation.
[Update: We'll be collecting non-perishable food items for the Startups Care Holiday Food Drive at the event. More about the initiative can be found on their page: http://www.startups-care.com/]
About the Data Pipelines Group:
There are tons of Vancouver companies tackling distributed systems and data pipelines as they scale their businesses so we thought it was time the community came together to share what they've learned along the way and maybe pick up a few new tricks from others too. We hope this event will be an opportunity to bring folks together around the data. Want to speak at one of our upcoming events? Get in touch!
Venue, food and drinks provided by our event partners: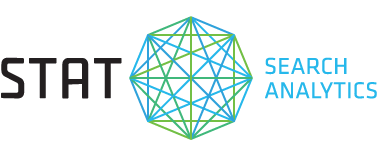 The event hashtag is #talktechyvr if you want to tweet along with us. This event is 19+
How To Find Us:
STAT Search Analytics is located in Railtown at the corner of Alexander & Heatley directly next door to Roundhouse Radio. Limited bicycle parking is available immediately inside the STAT lobby. Street parking is available throughout the neighbourhood. Unfortunately our event space is not accessible for persons who use a wheelchair at this time.