Data Mining in Networks with Dr. Andrew Fast

Tuesday, March 6, 2012 from 12:30 PM to 2:00 PM (PST)
Event Details
An Introduction to Link Analysis, Social Network Analysis and Relational Data Mining 
Join the VigLink team for a 1 hour talk by Dr. Andrew Fast on Link Analysis, Social Network Analysis and Relational Data Mining.
Overview
The rise of social media including blogs, microblogs, "folksonomies', forums, and photo sharing has led to unprecedented visibility into the social connections between the users of those systems. Data mining and other data modeling algorithms are a natural choice for those seeking to improve the experience of social media users. These algorithms, however, typically assume that the data are both independent and identically distributed (i.i.d.), assumptions that are both clearly violated in social network data. In this talk, Dr. Fast will highlight three methods for understanding and exploring network data:
visualization

disruptive modeling

predictive modeling
Using case studies drawn from national security and financial domains, he shows how to combine these methods to fully leverage available connections in the data--improving lift and predictive accuracy over traditional data mining algorithms. 
Schedule
Lunch | 12:30pm - 1pm
Presentation | 1pm - 2pm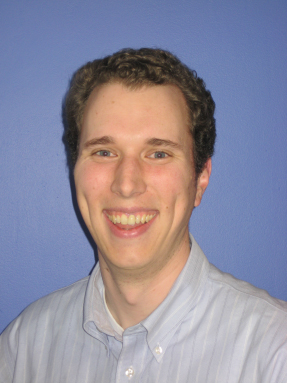 About Dr. Andrew Fast
Dr. Andrew Fast is the Director of Research at Elder Research Inc. where he leads the development of new tools and algorithms for mining data, text, and networks.  Dr. Fast earned his MS and Ph.D. degrees in Computer Science from the University of Massachusetts Amherst,  specializing in algorithms for causal data mining, and for analyzing complex relational data such as social networks.  Andrew has published on an array of applications including detecting securities fraud using the social network among brokers, understanding the structure and behavior of criminal and violent groups, modeling peer-to-peer music file sharing networks, understanding how collective classification works, and predicting playoff success of NFL head coaches (featured on ESPN.com).  With Dr. John Elder and four others, he just completed the book Practical Text Mining, published by Elsevier in January. 
Elder Research Inc. (www.datamininglab.com) is the nations leading data mining consultancy. ERI was founded in 1995 and has offices in Charlottesville, VA and Washington, D.C.  ERI focuses on federal, commercial, financial, and security application of advanced analytics including stock selection, image recognition, biometrics, process optimization, cross-selling, drug efficacy, credit scoring, risk management, and fraud detection.  
Have questions about Data Mining in Networks with Dr. Andrew Fast?
Contact VigLink
When & Where

VigLink
539 Bryant Street
Suite 400
San Francisco, CA 94107


Tuesday, March 6, 2012 from 12:30 PM to 2:00 PM (PST)
Add to my calendar
Organizer
VigLink
The largest platform of its kind, VigLink is connecting consumers from the content they trust to the products they love. Fueled by publishers who are passionate about the products they cover, the links within their content drives consumers to brands and merchants.  More information avialable www.viglink.com or @VigLink. 
Data Mining in Networks with Dr. Andrew Fast