Description
Data Essentials: Finding the Competitive Advantage
While marketers understand that data is an important part of today's media and marketing landscape, all data opportunities are far from equal.
Gain a competitive advantage - and get better results with your media plans - by understanding the variety of data offerings and how best to apply them.
Learn about:
How marketers should be thinking about 1st and 3rd party data

The variety of data opportunities advertisers can apply from the 3rd party data world

The opportunities and tactics that can be leveraged to accumulate, organize, and activate audiences with their 1st party data

How a DMP (Data management platform) can be used to achieve greater media personalization and improved media efficiencies
Speaker: Noor Naseer, Director, Media Innovations and Technology, Centro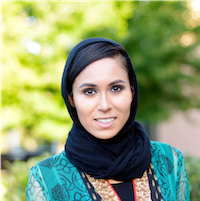 Noor leads innovative strategy development at Centro on the Media Innovations + Technology team. She helps clients build smarter multi-screen campaigns through garnering consideration for diverse, emerging offerings available across the digital media landscape. Prior to Centro, Noor took on planning and digital activation responsibilities at Starcom MediaVest Group on consumer tech brand BlackBerry and global CPG brand Procter & Gamble. Noor was recently a co-chair of the Interactive Advertising Bureau's Local Mobile Working Group amongst involvement with other IAB committees. Noor holds a B.B.A. in Finance from Benedictine University and Master in Integrated Marketing from Northwestern University. She is a prolific blogger and speaker on mobile, data and technology.
Website: https://www.centro.net/
Parking: Free parking in Lot C
Note: If you have a food allergy please email administrator@amacolumbus.org with specific food allergy details.