Description
Data Driven Women @ Granular
A local organization hosts each of our events. Thanks to our approachable community and inspiring speakers, our list of hosts are referral-based. We're excited to announce the upcoming meetup will be hosted by Granular.

Granular is helping farmers meet the demand using software and analytics to make farming more profitable and efficient today and in the future.

Featured Speakers

The evening of the event, the host and their featured speakers will share their inspiring (and true!) stories with the community. These speakers come from within the organization and are women who have decided to share their story with our community for the purpose of making an impact. We ask the speakers to share their unique stories, in a similar format, so the audience can easily follow along from one speaker to the next. Come to hear what these women love to do for work, about the challenges they overcame to get where they are today, and the goals they are pursuing as they look ahead.

---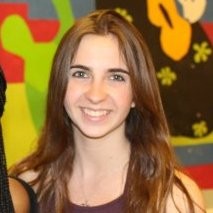 Whitney is a software engineer at Granular. Originally from the Boston area, she moved to the bay area 6 years ago to attend school at Stanford, where she got both her bachelors and masters in Computer Science. She's been at Granular for 1 year, and outside of work, she enjoys hiking, gardening, playing volleyball and exploring new places in the city.

Come to say hi to Whitney after she speaks!
Tamar is the SVP Product and leads the Product team, which is responsible for developing a deep understanding of customer needs, transforming those needs into solutions, and building software and analytics products that deliver those solutions.

Prior to Granular, Tamar helped develop web and mobile products at Zillow, the leading real estate and rental marketplace. Last but not least, she holds a BS in Foreign Service from Georgetown University and an MBA from the University of California, Berkeley

Come to learn from Tamar and her story!

---

Timeline
A typical event timeline looks something like this:
6:30 pm Doors open - Food, Drinks, and Networking
7:00 pm Featured Speakers
7:45 pm Q&A and Discussion
8:00 pm Job Search & Career Guidance
8:45 pm Goodbyes
See you at the event!