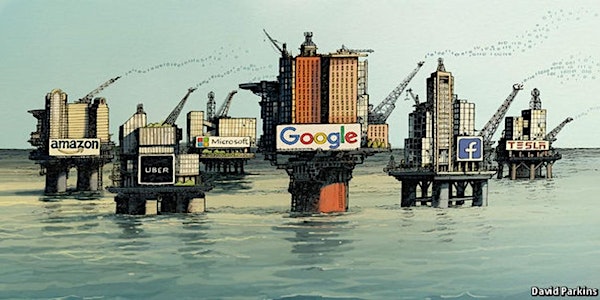 Data-Driven Real Estate Investing in 2020- VIRTUAL MEETING
Data-driven Real Estate Investing in 2020 From Apple to Zillow, today, every market performance leader is a data-driven organization.
About this event
THIS WILL BE A VIRTUAL ONLINE MEETING!
With Sean O'Toole Founder and CEO of Property Radar
The World's Most Valuable Resource is No Longer Oil, but Data!
From Apple to Zillow, today, every market performance leader is a data-driven organization. Real estate investing is no exception.
So what does the data-driven real estate investor look like in 2020...and beyond? Join Sean O'Toole, CEO and Founder of PropertyRadar for his insights on the strategies to consider, and mistakes to avoid, to become a data-driven real estate professional:
• Pandemic real estate disruption. How can you apply frameworks to organize data-driven strategies, reduce anxieties, and get back to business as unusual?
* Big data vs small data. Math and machines. Predictive analytics and artificial intelligence. What are the data-driven investing trends you should be aware of, and more importantly, most wary of?
• Don't get lost in the data. How do insights derived from hyperlocal market analysis uncover the opportunities most frequently missed ?
• Timing opportunities in your market. Not too soon, and never too late. How can you leverage event-based data that uncover and drive opportunities at the right time?
• Chocolate and peanut butter. How do smart, data driven real estate professionals combine unconventional sources of data with public records to uncover the best opportunities?
About Sean O'Toole:
Sean O'Toole is CEO & Founder of PropertyRadar, the property data and owner information platform real estate pros have trusted since 2007 to do billions of dollars in deals. Sean got his start with data in Silicon Valley during the dot-com boom. After the dot-com bubble, Sean flipped properties for five years, and with data-informed insights, got out right before the housing bubble burst.
MEETING COST:
$20.00* for Non BAWB Members
* plus a small event brite registration fee
FREE to BAWB Members
Due to online space limitations you MUST Pre-Register for this online ZOOM event.
Don't Wait REGISTER NOW!!!
REFUNDS:
There will be no refunds if you are unable to attend the event regardless of reason.