About this Event
Is driving a learning strategy part of your job role? Are you considering using a learning platform at work and looking for evidence to make a data-informed choice?
Knowledge Officer is happy to host this event for anyone interested in knowing how data-driven learning can transform their workplace and help them grow and retain a competitive workforce.
It will be a rich night with 3 talks (20-mins each):
Talk 1: The Future of Learning: Using Data to Build a Smarter Workforce
Speaker: Nihal Salah, Product Marketer, Fuse Universal
Keeping people's skills aligned with the fast-changing world of work is one of the biggest challenges of our time. In this session, Nihal will explore what data can tell us about how people really learn at work, how data is used to personalise learning and how organisations are now measuring the 'return on learning' beyond employee engagement.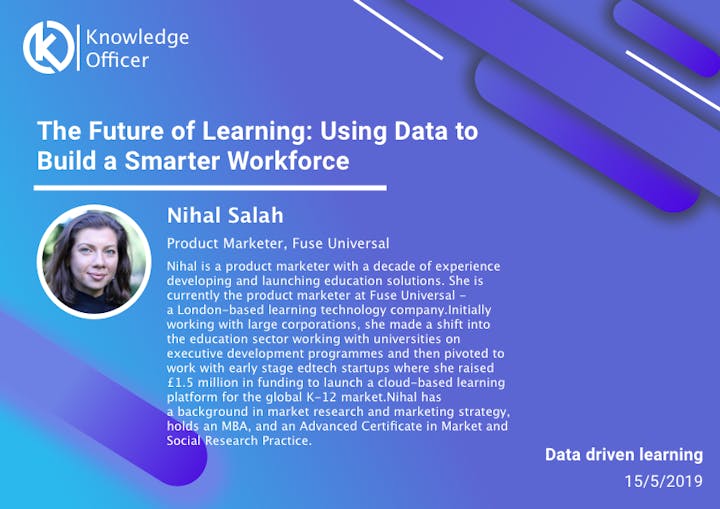 Talk 2:
Finding the Shortest and Most Efficient Path to Career Progression
Speaker: Ahmed El-Sharkasy, CEO & Co-Founder, Knowledge Officer
In this session, Ahmed will explore the possibilities and innovation in using data to drive personalised learning recommendations for each employee based on their skills gap, job role and career goals. He will explain how Knowledge Officer is using millions of data points to understand the most in-demand skills for each job title in the market. His startup is ultimately aiming to benchmark the skills of companies and their employees in the whole industry of tech and help companies find the shortest and most efficient path to employment and career progression!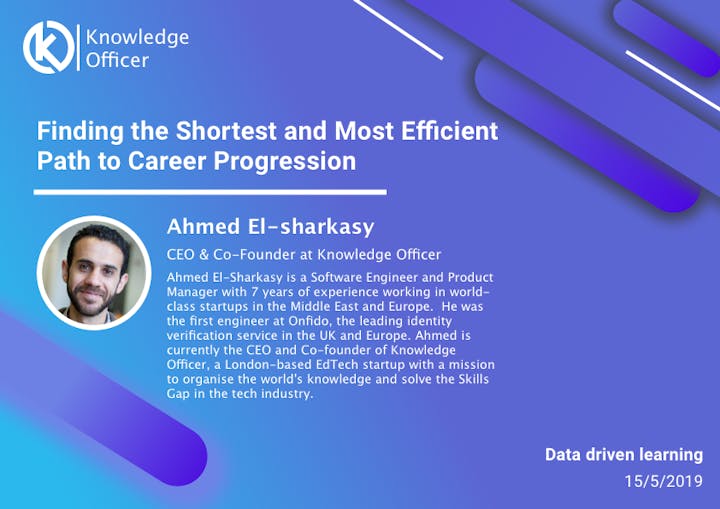 Talk 3:
Education Technology: An Evidence-Led Approach
Speaker: Houtan Froushan, Startup Manager, UCL EDUCATE
Houtan will describe the EDUCATE programme with particular reference to the ways in which educational tools can be developed using evidence. He will discuss the ways in which the lessons from the programme can be applied to particular organisational contexts in order to make sure that educational technology is more effective and impactful. In particular, he will focus on the processes of choosing, using and assessing the impact of educational technologies.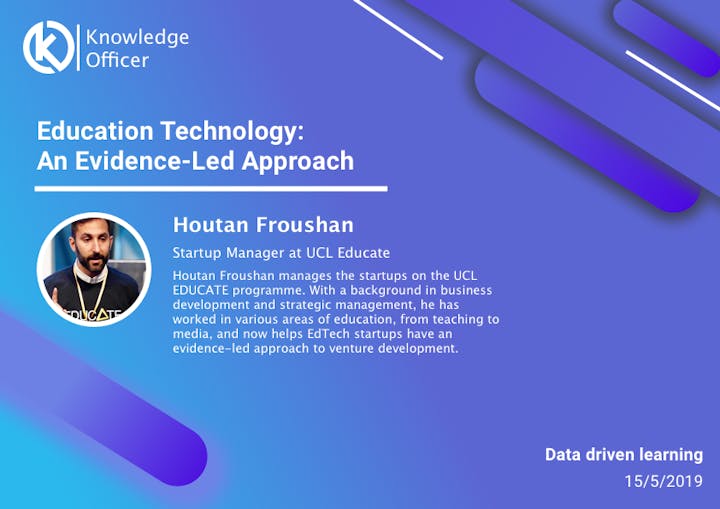 We are planning some quality networking time over pizza as well ;)