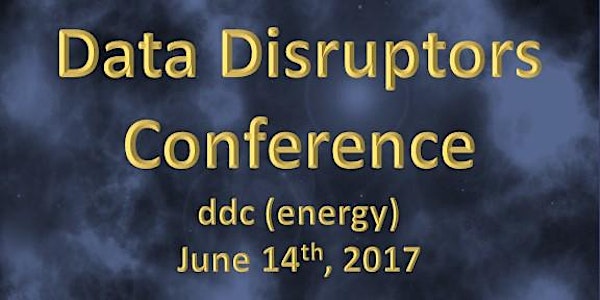 Data Disruptors Conference, ddc (energy) , Houston, TX, June 14th 2017
When and where
Location
Houston Heights City Hall & Fire Station 107 W. 12th St. @ Yale Street Houston, TX 77008
Refund Policy
Contact the organizer to request a refund.
Description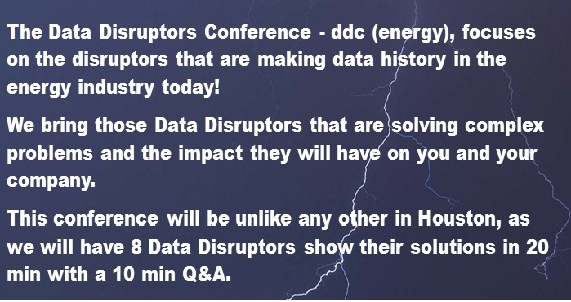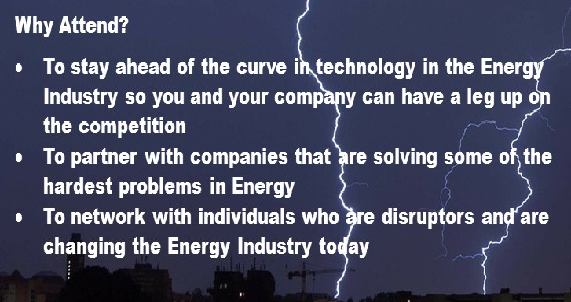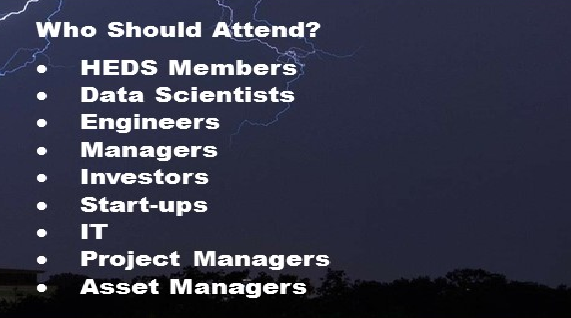 ---
8:00 - 8:30 Register and enjoy breaksfast !
---
8:30 - 8:40 Introduction from HEDS
Francisco Sanchez - President, Houston Energy Data Science; Welcome and Introduction!
Non-profit organization for the promotion of Data Science in the Energy Industry
http://hedsgroup.org/
---
8:40 - 9:30 Keynote Speaker: Kirk Borne, PhD
Principal Data Scientist and Executive Advisor - Booz Allen Hamilton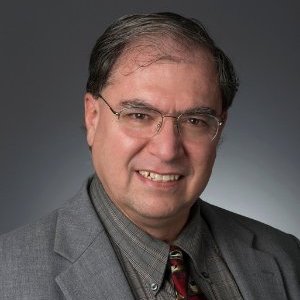 #1 Big Data, #2 Machine Learning and AI, #13 IoT ranked influencer worldwide in 2016!!!
#1 Data Scientist on Twitter with over 147K followers, @KirkDBorne
It is with great pleasure and honor that we welcome Kirk Borne as our Keynote speaker. Kirk is one of the most influential Data Scientist in the world. Kirk has been a Keynote Speaker at countless Conferences around the world, for many years, in which he has spoken about Big Data, Data Science, Data Mining, Machine Learning, AI, IoT, Astrophysics, Science, Scientific Databases,etc. Not to mention a lengendary career at NASA
We could not think of a better person in the world to lead off our Data Disruptors Conference than Kirk!!!
TEDx
---
9:30 - 10:00 Ambyint – Machine Learning in Rod Lift Optimization
Speaker: Chris Robart, President, ambyint USA
Agenda:
- key elements to enable machine learning in production
- why domain expertise is so critical to artificial lift optimization
- one journey from anomaly detection to predictive analytics

---
10:00 - 10:30 SparkCognition - Extracting Value from Data with Predictive Analytics
To make use of the IoT and Big Data, industries are applying sophisticated algorithms to vast quantities of sensor data, imbuing the Industrial Internet with intelligence. Next-generation AI-driven prognostics warn operators about failures before they occur, identify sub-optimal operating conditions, and assist with root-cause analysis.
Presented by Keith Moore, Director of Product Management
Innovators are working to build platforms that use pattern recognition and machine learning to detect patterns in data derived ultimately from physical devices, including sensors, IoT devices and IT servers, or virtual systems, such as operating systems and applications. Leading technology can then use that data to develop deep insights into underlying performance, security, failure prediction and optimization-focused modeling.

---
10:30 - 11:00 Break
---
11:00 - 11:30 Trifacta - Data Wrangling in Energy - Use Case with Data from Energy
A demo on how to data wrangle data in an Energy company from an actual use case will be presented.
"Data Wrangling by Trifacta allows you to discover, wrangle & visualize complex data quickly"

---
11:30 - 12:00 Databricks - Solutions for the Energy Industry
From highly instrumented wells to the proliferation of smart grid technologies, data is becoming a critical element in the discovery, extraction, and delivery of energy – whether it is oil, natural gas, or even wind and solar.
With Databricks you can:
Process seismic images faster.

Predict equipment failures using machine learning algorithms and perform preventative maintenance.

Monitor oil well performance in real-time using streaming data from sensors in the field.

---
12:00 - 1:00 Lunch & Network
---
1:00 - 1:30 Pure Storage - Flash Storage for Big Data in Energy

Speaker Bio:Eddie Kwan, Systems Engineer at Pure Storage
Eddie has been in the Storage Industry for more than 18 years, with experience in operations and sales. He's held positions in many tech startups as well as large established organizations like Microsoft and Netapp. At Pure Storage, Eddie is a passionate technologist that is excited to share innovations that will not only bring mind-blowing performance, but will also reduce complexity, and ultimately enabling data scientists to focus on the data, and not data storage!

---
1:30 - 2:00 The Use of GPU Deep Learning in the Energy Industry
Today, we stand at the beginning of the next era, the AI computing era, ignited by a new computing model, GPU deep learning. This new model — where deep neural networks are trained to recognize patterns from massive amounts of data — has proven to be "unreasonably" effective at solving some of the most complex problems in computer science. In this era, software writes itself and machines learn. Soon, hundreds of billions of devices will be infused with intelligence. AI will revolutionize every industry. NVIDIA looks forward to discussing:
The breakthrough capabilities GPUs can bring to data analytics

Some tools to help you process and understand large connected datasets such as nvGRAPH and Kinetica

The roadmap for data analytics on the NVIDIA platform

---
2:00 - 2:30 Key Considerations for Operationalizing Analytics & Big Data in Energy

As more and more organizations embark on big data and advanced analytics journeys, how can they avoid the pitfalls associated with the promise of these technological advances?
Many organizations successfully demonstrate value in a proof of concept, but fall short when moving to a fully operational solution which can be used by the business consumers.
What separates the winners from the losers?
In this presentation, we will examine some common hurdles to operationalizing data solutions and associated mitigating strategies.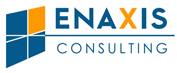 ---
2:30 - 3:30

Networking Event - Sponsored by Trifacta
A Wine Social for your Networking Enjoyment!

---