Sales Have Ended
Registrations are closed
Thank you for registering for the ddc (energy)!
Sales Have Ended
Registrations are closed
Thank you for registering for the ddc (energy)!
Description



This is an event for Data Innovators and Disruptors to showcase their products and passion!
---
7:00 - 8:00 Register and enjoy breaksfast !
---
8:00 - 9:00 Introduction from HEDS and Feature Speaker
Francisco Sanchez - President, Houston Energy Data Science; Welcome and Introduction!

Non-profit organization for the promotion of Data Science in the Energy Industry
http://hedsgroup.org/
George Danner - President, Business Laboratory, LLC; Kick us off!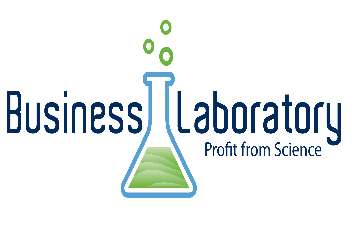 Business Laboratory builds computer simulation models and analytical solutions to highly complex business problems for organizations worldwide.
http://www.business-laboratory.com/
---
9:00 - 9:30 "Data Science in the Energy Sector" - Mosaic Data Science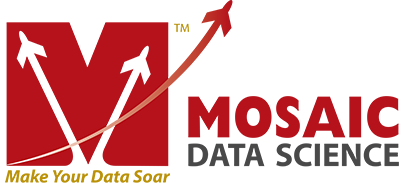 Data science and decision support is nothing new to the oil and gas industry. Most companies in the industry have long relied on large quantities of data to make decisions. Oil producers can capture more detailed data in real time at lower costs and from previously inaccessible areas, to improve oilfield and plant performance.
Every part of an O&G organization can be optimized with data science. Upstream producers have many decisions to make, whether it be what well to drill into or when to turn their drills off. Using predictive analytics can help oil producers save significant dollars on the bottom line and increase operational efficiency.
Midstream practitioners can use data analytics in real time to optimize how their product gets from point A to point B. This will allow oil and gas companies to achieve higher levels or customer satisfaction while decreasing inefficiency.
The downstream organization can also benefit greatly from data science. The use cases are quite varied, everything ranging from customer behavior analytics to pricing and revenue optimization. Early adopters of data science in downstream will see a significant competitive advantage.
---
9:30 - 10:00 "Alluvium and the Machine Intelligence Braid: Data Streams, AI, and Human Expertise" - Drew Conway

The future of business will depend on technologies and services that can seamlessly integrate high velocity streaming data, machine intelligence at the edge, and active learning from human experts. In this talk, I will argue that the commodity stack of technologies, and the methods for enabling business through machine intelligence and AI, are fundamentally flawed for the rising tide of data streaming from connected machines. We will show how Alluvium's approach is different, and provide several examples of how our core technology platform, Floodplain, has provided value to many different industries.
---
10:00 - 10:30 Break
---
10:30 - 11:00 "Industrial Machine Learning as a Key Tool in Oil and Gas" - Hortonworks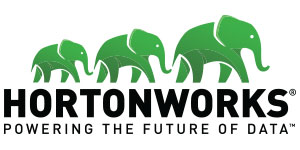 Presented by : Kenneth Smith- Hortonworks and Dr. Arvind Battula, Sr. Data Scientist- Schlumberger
---
11:00 - 11:30 "To Be or Not To Be a Citizen Data Scientist" - TIBCO Analytics

Data science, a rapidly growing field with a gaping skills shortage, is crucial for the success of a data-driven organization. Data scientists bring a unique blend of business acumen, the ability to acquire and prepare data for analysis, and analytical skills to extract business insights. In this session, we will show you how TIBCO Spotfire® bridges the skills gap and empowers business users with the best domain knowledge to become citizen data scientists and how to effectively use Spotfire and TERR with big data sources to maximize your investments and generate significant value.
---
11:30 - 1:00 Lunch & Network
---
1:00 - 1:30 "Drones in Oil & Gas" - Trumbull Unmanned

Located in Houston, Texas, in the heart of oil and gas, Trumbull performs UAS integration, UAS operations, and data processing for the energy industry. Trumbull is supporting several of the world's largest oil and gas companies; clients remain undisclosed. To date, Trumbull performed UAS integration, risk management, and safety protocol and is expanding offshore, upstream, midstream and downstream UAS operations internationally.
Trumbull has supported engineering, logistics, and commercial UAS operations and is also supporting emergency response and incident response efforts. Trumbull speaks globally on UAS applications and researches, evaluates, and recommends safe UAS integration strategies for clients. Applying risk management using qualitative and quantitative analysis, UAS can augment existing technology to enable safe UAS integration.
---
1:30 - 2:00 "Beyond stream analytics: how to build a ecosystem for real-time applications. Concepts and case study in one major O&G operator" - Intelie

We deliver real-time analytics and operational intelligence to oil & gas companies.
---
2:00 - 2:30 Break
---
2:30 - 3:00 "Creative Ways to Monetize your Oil & Gas Data" - Quandl

Did you know that Wall Street is looking for your data? Mathematical modeling and high frequency trading strategies have lost their edge; hedge funds and buy-side institutions are on the hunt for something new. Oil & Gas data is a class of "alternative" data - not traditionally financial in nature but still capable of signaling market movement. This is highly appealing to investment firms. Quandl enables producers of unique datasets to generate recurring revenue from data assets by selling to the hundreds of buy-side institutions already on our platform. We transform raw data into unique, powerful data products that deliver actionable market insights for better investments. In return, you get a revenue stream that flows even when commodities prices are down.
Speaker: Wei Chien, Managing Director of Energy Data
---
3:00 - 3:30 "Accurate Predictive Modeling Made Easy" - DataRobot

- Make Data Scientists more productive
- Enable data centric individuals with domain expertise to perform data science activities
- Build better predictive models faster and at less cost that most organizations are used to
---


3:30 - 5:00 "Networking and Happy Hour" - Sponsored by DISYS and IHS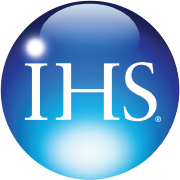 Come celebrate with us as we close out a great event with complimentary drinks!!!