Description
Data ethics and Solid London Workshop - This is for everyone. Join the movement.
New Academic Building,
on Lincoln's Inn
Fields, the entrance
for visitors is at the
corner of Sardinia
Street and Lincoln's
Inn Fields.
NAB.1.09
6:30 -8:30pm
November 20th @ 18:30-21:00
Due to popular demand - we are organizing our 2nd Solid - Social Linked Data and Data ethics workshop. Solid can be the open source standard and movement that can resolve the challenges of private data control, data walls and data harvesting. Solid was created by the inventor of the World Wide Web, Sir Tim Berners-Lee at MIT (Massachusetts Institute of Technology). The mission of Solid, is to reshape the web as we know it today and bring back the power of data ownership to the people
This workshop is intended for everyone who is interested in discussing private data control, data privacy and how data can be decoupled from apps and innovation on an app level. We will deep dive into Solid - Social Linked Data, discuss current pain-points of people and society and how to build apps on top of Solid that solve these.
Everyone is welcome, regardless of background and skill level developers, product managers, business managers and UX designers.
Within the Solid platform, the individuals can decide where their data are stored and can give access and permissions to apps to reuse those data.
Learn more about Solid: https://solid.inrupt.com/

The Agenda:
Introduction
Data ethics "Me, myself and my data" What do people think about their data?
Where does my data sit in an app or website?
How to decouple data and apps?
ODI Data ethics Canvas
This is for everyone - Solid Basics
How to create a Pod
How to use a Solid app
How to get started with Solid
Q&A
Join us shape Solid London
Prerequisites:
- Please bring a laptop
Future events
Our next event will be in December. We are preparing squads of Product managers, Designers and Developers and Testers to take part in the Hackathon in February. Let us know if you like to sign up.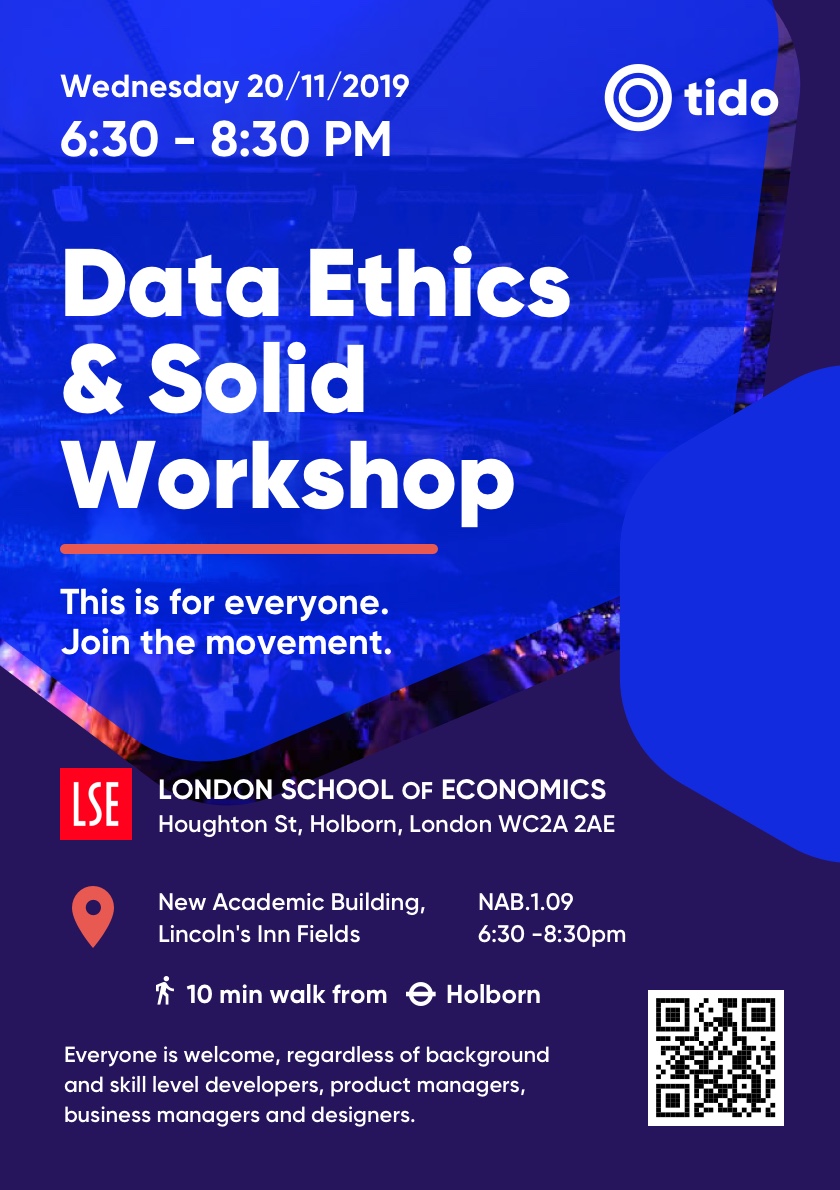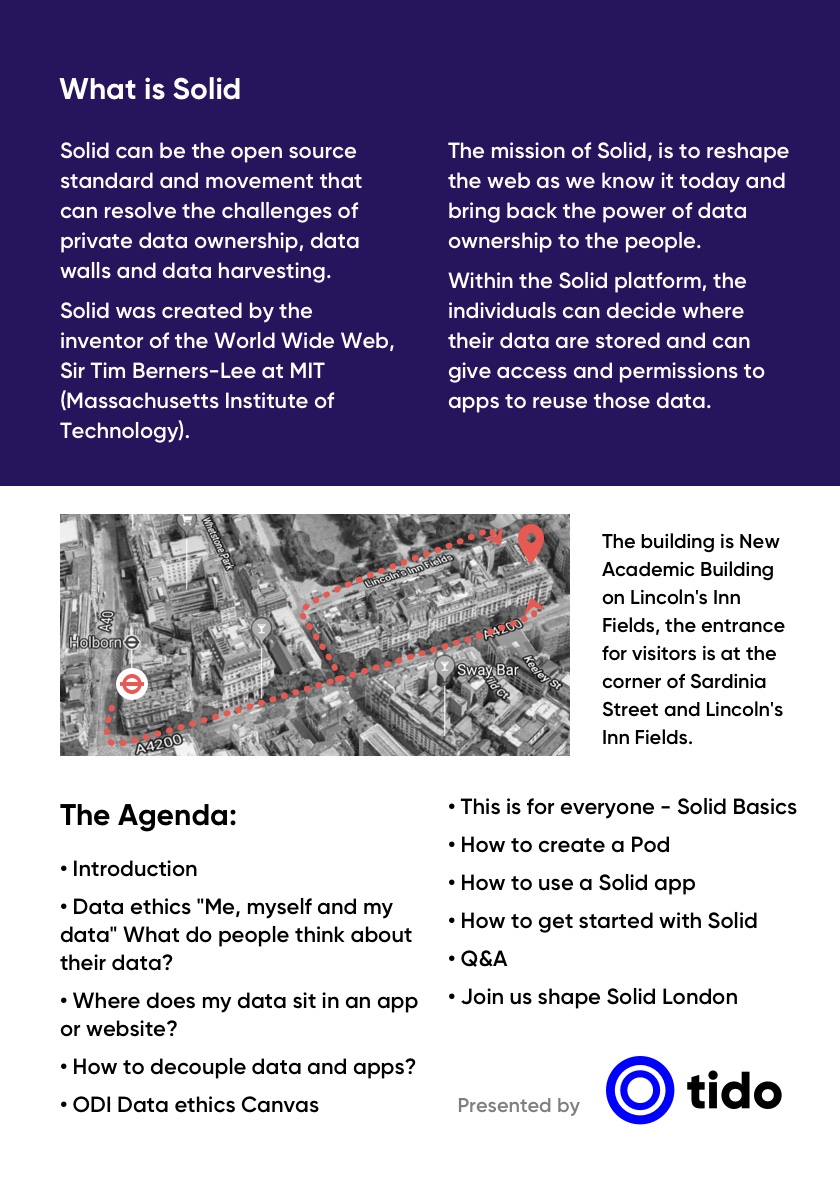 Organizer of Data control & ethics. Solid Workshop - This is for everyone. Join the movement.