Location
Alley Chelsea
119 West 24th Street
Floor 4
New York, NY 10011
Description
Water scarcity is one of the toughest challenges of mankind due to global warming and population increase.
Water losses represent almost 40% of water produced worldwide and can be decreased thanks to digital metering.
Water cost can be significantly reduced thanks to proper asset management and optimization.
How are corporates, cities, and startups utilizing technology and data to solve these problems related to water and imrpove the lives of their citizens?
Join us for a panel discussion on how corporations, cities and startups work to innovate for Smart Cities and build solutions utilizing water technology.
Hear from our expert panelists how different parties and sectors are concerned with Technology and Data to improve Water Infrastructure and how they are collaborating among public and private sectors.
There will also be time for audience Q&A and the panel will be ready and willing to answer all your questions, so come prepared.


Our Expert Panelists Include: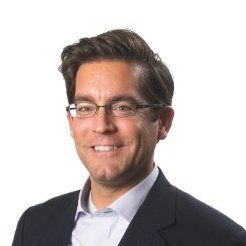 Jason helps public sector organizations design and implement innovative smart cities/civic tech solutions.
Kristin Bell, Senior Project Manager @ NYCEDC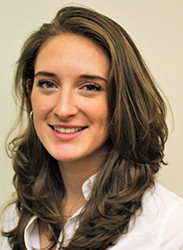 Kristin is a Senior Project Manager at the New York City Economic Development Corporation. NYCEDC'Ss mission is to encourage economic growth in each of the five boroughs of New York City by strengthening the City's competitive position and facilitating investments that build capacity, generate prosperity and catalyze the economic vibrancy of City life as a whole. As part of her role Kristin develops and manages ecosystem-building programs to support urban innovation in cleantech, waste systems, and water management.
Kristin holds an MS in Urban Environmental Systems Management from the Praff Institute as well as a BA in Environmental Studies and Economics from the University of Pittsburgh.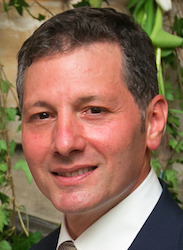 Frank is the Chief Executive Officer and Co-Founder of Rentricity Inc., a renewable energy company innovating technology at the water-energy nexus. By focusing on the generation of clean electricity from excess pressure within water infrastructure, Rentricity provides safer drinking water systems and new forms of energy for public and private water operators, agricultural applications and those serving the pharmaceutical, food and beverage industries. Prior to founding the company, Mr. Zammataro spent more than 21 years in various leadership roles at Merrill Lynch where he served as First Vice President and Director of Investments and Alliances in the financial institution's Private Client Group. During his tenure, Mr. Zammataro was responsible for key technology-related research, development, strategic alliances and investments. Under his leadership, the firm launched a number of landmark programs including Merrill Lynch Online and the Company's first strategic technology investment fund. Mr. Zammataro has been a contributing columnist and speaker at leading industry events. He has chaired numerous cross-functional committees, and participates in various industry, municipal, and academic organizations. After graduating from St. John's University with a B.A. in Political Science and Communications Arts, Mr. Zammataro attended New York University pursuing a Master's in New Media. Mr. Zammataro also completed an Executive Leadership Development Program at The Wharton School of the University of Pennsylvania.
Ed Hackney, Director, Solutions Architecture @ SUEZ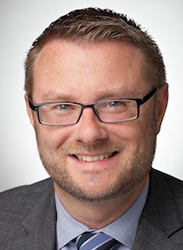 Edward Hackney is Director of Strategy and Architecture at SUEZ in North America. In this role, he is responsible for the company's strategies regarding IT, Smart Networks, Analytics, Mobility and other operational technologies. He is a member of SUEZ's global technical committee and works on R&D projects around the worldEd joined the company in 2002, running IT network operations, security and compliance. He then created a hybrid Engineering / IT group to focus on technical systems including Smart Meterings, GIS and modernizing and securing Industrial Control Systems. Prior to SUEZ, he consulted for Fortune 500 clients while at KPMG and Arthur Andersen, co-founded a wireless ISP and was one of the first employees at a web advertising agency which was the first "dot.com" to IPO on the NASDAQ. He was recently selected to serve on the EPA's Homeland Security Subcommittee advising on utility cybersecurity. He holds a B.A. in Marketing from Rutgers University and an M.B.A. from Fordham University
---
Agenda
6:30pm - Arrive, Food, Networking
7:00pm - Welcome & Introduction
7:10pm - Moderated Panel
7:55pm - Networking
8:45pm - End of Event
---
Sponsered by: