Data & Analytics in Mobile

Monday, October 7, 2013 from 6:00 PM to 9:00 PM (EDT)
Event Details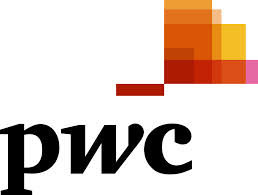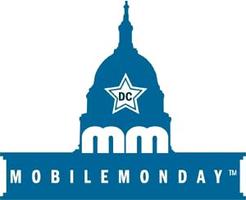 PriceWaterhouseCoopers and Mobile Monday D.C. invite you to attend:
October 7th - Monday
Topic:  Data & Analytics
Location:  1730 Pennsylvania Avenue, 6th Floor, Washington, DC 20006
Nearest Metro Station: Farragut West Metro (Orange)
Time:  6 – 9pm
6pm – 7pm – Networking Cocktail Hour
7pm – 8pm – Panel Discussion: Data & Analytics
8pm – 9pm – Additional Discussion & Networking   
RSVP – via EventBrite link:  http://oct2013dcmomo.eventbrite.com
Moderator: 
Mike Hamilton, Partner/Principal @ PriceWaterhouseCoopers LLC
Mike has more than 16 years of operational management experience to include financial analysis, strategic development, mergers and acquisitions, organizational development, and engineering management.
Prior to joining PRTM, Mike worked as an equity research analyst on Wall Street, where he covered the capital goods and engineering and construction industries. His responsibilities included evaluating economic, industry, and company conditions; proposing investment recommendations; and performing due diligence on all company filings. Mike was part of an award-winning team recognized by The Wall Street Journal's "Best on the Street 2004 Analysts Survey" report.  As a naval officer, Mike was awarded the Defense Meritorious Service Medal by the Secretary of Defense for exceptional duty .
Mike has worked in many different industries and has broad international business experiences that spans North America, Europe, Asia, the Middle East, and Africa. He is fluent in English and Arabic.
Panel of Experts: 
Justin Langseth, President & CEO @ ZoomData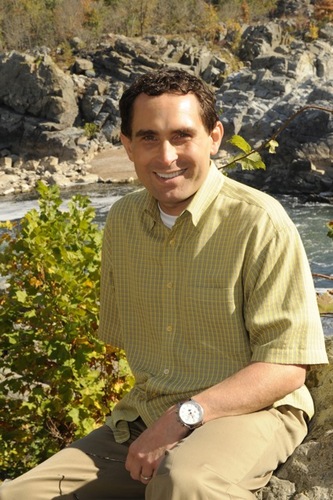 Justin is CEO of Zoomdata, Inc. Prior to Zoomdata, Justin was the co-founder of Clarabridge and the inventor of Clarabridge's award-winning, patented, text analytics software.
Prior to Clarabridge, Justin co-founded and was CTO of Claraview, a BI strategy and technology consultancy, which was sold to Teradata in 2008. Before founding Claraview, Justin served as founder and CTO of Strategy.com, a real-time data analysis and alerting subsidiary of MicroStrategy.
Prior to launching Strategy.com, he was a technology program manager and consultant at MicroStrategy, designing the second-generation web-based BI tool for MicroStrategy, and working with large customers on their BI deployments.
In the early 1990's Justin was active in the BBS community, and he authored and marketed the EIS-PC BBS system. Justin is an expert in text mining, specifically related to integration of unstructured content. He currently holds seven technology patents. He graduated from the Massachusetts Institute of Technology where he received an SB in Management of Information Technology from the MIT Sloan School of Management.
Stephanie Bauer Marshall, Director, Precision Market Insights @ Verizon Wireless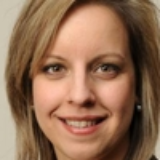 Stephanie Bauer Marshall is the director of Precision Market Insights at Verizon Wireless, a business segment that Ms. Marshall incubated and launched in 2012.  This new business line focuses on providing brands with a variety of licensed and custom solutions, powered by layering behavioral audience insights based on mobile engagement, location, and demographic information.  Before launching Precision Market Insights, Ms. Marshall led Verizon Wireless' mobile marketing and advertising group, where she launched the company's first mobile web advertising programs.  Through Precision Marketing Insights, Ms. Marshall is continuing to drive the company's mobile advertising strategy and launch new advertising and marketing products.
Prior to joining Verizon Wireless, Ms. Marshall was at Merchant Link, a subsidiary of J.P. Morgan Chase, where she was responsible for defining and marketing the company's existing products and directing the strategy for new product creation. During her time at Merchant Link, Ms. Marshall developed a secure transactions product that was awarded a patent. Previously, Ms. Marshall spent nearly five years at the Cellular Telecommunications & Internet Association's (CTIA-The Wireless Association) in the Wireless Internet Development group. Ms. Marshall's extensive experience also includes roles in client-side marketing, branding and creative development. 
Active in the Mobile Marketing Association, Ms. Marshall helped create the industry's mobile advertising and mobile coupon standards. She currently serves as on the MMA Board of Directors as well as the Internet Advertising Bureau's Mobile Center of Excellence Board of Directors.
Ms. Marshall is also on the board of the University of Maryland Robert H. Smith School of Business Alumni Association. While at the Smith School, she co-founded and served as the first president of the Part-Time MBA Association, a student organization aimed at serving the needs of part-time students and improving the Smith community. 
Ms. Marshall has a BA in Communications, Legal Institutions, Economics and Government from American University with international experience in trade relations at the Universitie catholique de Louvain in Brussels, Belgium. Ms. Marshall received her MBA from the Robert H. Smith School of Business at the University of Maryland.
Steve McCord, Senior Vice President, Product & Development @ Millennial Media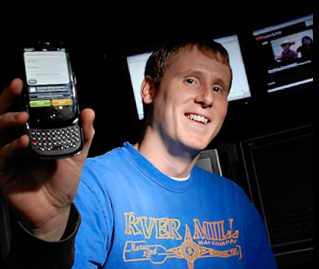 As Senior Vice President of Product & Technology, Steven McCord leads all product, technology, and innovation efforts for Millennial Media and drives the company's position as a leader in mobile  advertising and data technology. Steven brings over a decade of wireless telecommunications experience, including key roles at Verizon Wireless, where he oversaw a multitude of development initiatives.
Todd Strickler, Vice President - Commerce @ Isis Mobile Commerce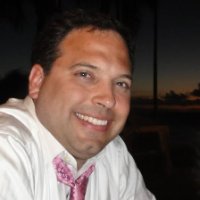 Mobile Job Market Consulting Lounge 
presented by:  

Are you looking to advance your career? Do you have questions on enhancing your interactive departments? Stop by the Profiles table during the networking hour and say "hello" to DC's finest Digital Recruiters and Business Development Consultants. They will be available to answer your questions one-on-one and accelerate your networking connections. Even if you're not looking to switch jobs immediately, Profiles can offer general salary, networking and career coaching advice.
Emails communicating details on future Mobile Monday D.C. events are distributed to our mailing list.  To register, visit www.dcMOMO.com.
Follow us on 

Follow us on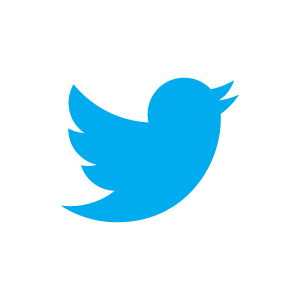 Follow us on 

When & Where

Price Waterhouse Coopers
1730 Pennsylvania Avenue Northwest
Washington, D.C., DC 20006


Monday, October 7, 2013 from 6:00 PM to 9:00 PM (EDT)
Add to my calendar