About this Event
For private lenders and major FIs, accuracy and predictability are key drivers of success. Being able to predict when a borrower will repay a loan or when it's likely to be sent to a collector is the foundational question of this industry. At the heart of insights like these is data analytics.
Who will be there?
Over 100 data scientists & risk officers from Canadian lenders such as BFS Capital, Lendified, OnDeck, goeasy, RBC, Capital One, Borrowell, and many many more.
Why attend?
Network with founders and CEOs from the largest lenders and fintechs in Canada.
Learn how to build risk models that can thrive in a downturn.
Engage in Q&A with industry leaders and government policy shapers.
Agenda:
8:30am - Keynote & Q&A with Mark Ruddock, CEO of BFS Capital
9:15am - Understanding the Commercial Borrower
Randeep Purewal, Director at PayNet (moderator)
Victor Comas, Chief Data Officer at Lendified
Rebecca Oakes, AVP Advanced Analytics at Equifax
Mark Ruddock, CEO of BFS Capital
Vahan der Kaloussian, Director Data Analytics at Capital One
10:00am - Where to Find Alternative Data and When to Use it
Nikita Pillai, Alternative Data Strategist at Canada Pension Plan Investment Board (moderator)
Sol Sun, Data Science at Borrowell
Lloyd Evetts, Director at Inverite
Tanay Delima, Co-Founder at Clearbanc
Gene Sobolev, Head of Data Science at BFS Capital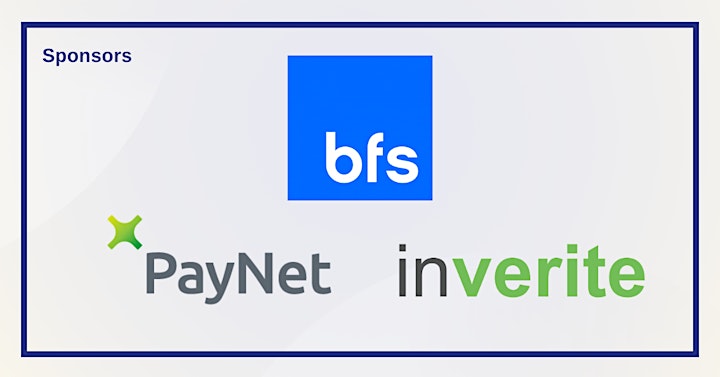 Topics:
Risk models in a recession.
Predicting credit needs before they arise.
Where to find alternative data and how to use it.
Are you a CLA member? Contact tal@canadianlenders.org for your discount code.
Are you an ABD member? Contact michelle@abdtoronto.com for your discount code.