Dasia Amoni Enterprise presents 4th Annual Congenital Heart Disease Christm...
Description
CHECK OUT LAST YEAR'S VIDEO PROMO....YOU DON'T WANT TO MISS WHAT'S HAPPENING FOR 2017!!! WHAT AN EPIC NIGHT IT WILL BE!!! NEW VENUE AND NEW FACES BUT THE SAME HOLY GHOST!!!
YOUTUBE: https://youtu.be/rm7-IUPdErg Click on or Copy & Paste the link to view it


Each year since 2012 using the gift that God has given me; Music & Outreach, Dasia Amoni Enterprise Inc was birthed. Throughout the year, we have strived to cater to the needs of Infants and Children who fight the fight of Congenital Heart Disease and honor the precious angels who won the war and received their angel wings back home. By hosting Benefit Concerts, Outreach Programs, Donating to Wolfson Children's Hospital, Nemours Children's Hospital and The Ronald McDonald House and Community Outreach in the city of Jacksonville and surrounding areas. Throughout this process of spreading love, care, giving back and witnessing first hand the struggle and pain of having a child diagnosed and going through CHD, My number one song and start of a Heart Foundation was birthed. In honor of my daughter, every child and parent who continues to fight; my single, "Never Alone" has become the healing anthem and worship to help aid us all through this process. And with your generous support Dasia Amoni Enterrise will be able to provide a copy of our Inspirational Single, Branded Never Alone T-shirt and Care Packet full of fun & laughter for the children, and a gift for Mom and Dad to lift their spirits this Chrisatmas season. Mending the hearts of the Infants and Children "Healing One Heart At A Time!"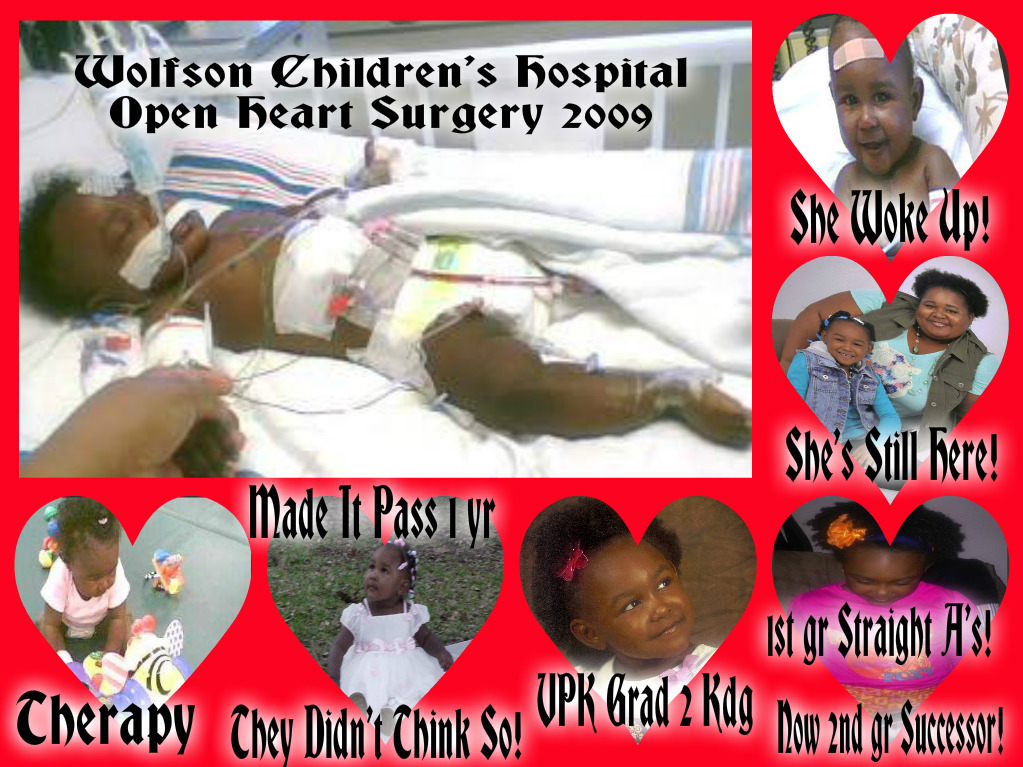 On this night, you will hear sounds from the greatest Christmas songs, oldies, newbies and originals from JACKSONVILLE'S OWN ANNOINTED ARTIST & THOSE TRAVELING FROM AFAR. You will also get the chance to see survivors and hear testimonies from parents who child fights the fight against CHD. You will hear facts about CHD & CCHD AWARENESS & learn how you too can play a key part in making this year's Benefit a HUGE SUCCESS. This year we are reaching to cater to 50 Infants and Children at Wolfson Children's Hospital will be remaining in the hospital for the holiday season due to surgery of Congenital Heart Disease. My debut Single "NEVER ALONE" & BRANDED T-SHIRTS will be available for purchase. And all proceeds will go towards this beautiful cause. Dasia Amoni Enterprise aims to help all in need..."Healing One Heart At A Time"