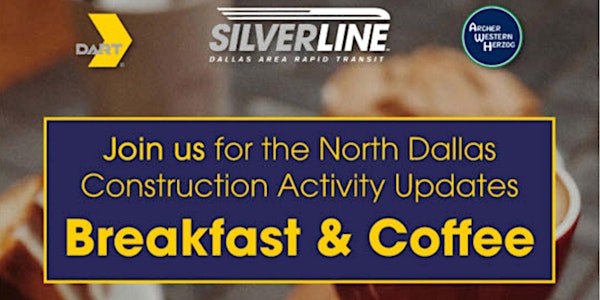 DART Silver Line Construction Breakfast & Coffee - North Dallas Updates
Location
Coffee House Cafe
6150 Frankford Road
Dallas, TX 75252
AWH, DART Silver Line Contractors, is hosting a North Dallas construction updates breakfast & coffee on Monday, September 12, 2022 @ 9:30A.
About this event
Archer Western Herzog (AWH) is hosting a construction updates breakfast at Coffee House Cafe off Preston Road and Frankford Road. Join us for the DART Silver Line construction activity updates in the North Dallas community. AWH will cover current and upcoming construction activities.
Due to limited seating at Coffee House Cafe please RSVP.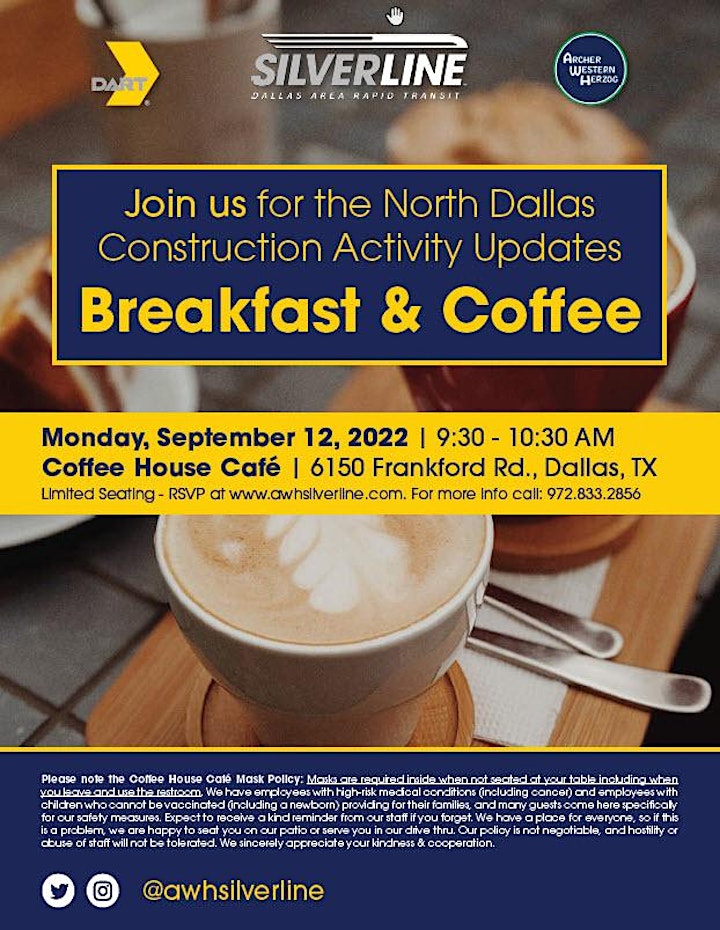 For additional info or additional services please contact Marvin Jackson, 214.585.7308 - mljackson@walshgroup.com