The Texan presents Darrin Morris Band with John Hord starting the music at 7pm and Darrin Morris Band going on at 8pm! Doors open at 6:30pm
About this Event
Don't miss this show, y'all! These two are going to take over The Texan! Darrin Morris Band will be The Texan starting at 8pm. John Hord will be starting out the show at 7pm. Doors open at 6:30.
About this Event:
The Texan is excited to have Darrin Morris Band with John Hord opening the show. Food Trucks, plenty of room to dance, and BYOB (no glass allowed).
Parking is available in the city parking lot or around the square!
Learn More about the Bands:
Darrin Morris Band
The power and passion of great music coupled with an exciting live performance is what moves listeners and audiences. And the Darrin Morris Band delivers both in spades.
With a show that has been forged in the fire on stages across the country and in their home state of Texas, the group's hard work is paying off. The band continues to build momentum performing at clubs, casinos, fairs and high profile events including the Longview Cattle Baron's Ball, the Great Texas Balloon Race and the Houston Livestock Show and Rodeo.
Lead singer Darrin Morris first began singing as a teenager in the church where his father pastored. It was his love of Gospel combined with the influences of Country artists such as George Strait, Garth Brooks and Keith Whitley that helped to shape the soulful vocal style that has become his trademark. Morris is joined in the group with the exceptional talents of Jeremy Moore on drums and backing vocals; Blake Watson on bass guitar; Michael Olson on lead guitar.
The Darrin Morris Band began performing together in October 2012, with just a few friends getting together to play at a local restaurant near Gilmer, Texas where the group is based. Soon, their camaraderie and common musical vision lit a fire and during the last four years the group has played across their home state of Texas, as well as Oklahoma, Louisiana, Arkansas, Missouri, Wyoming, Kansas, Nebraska and in Nashville, Tennessee.
With the success of their current chart-rising single, and a well-received 2015 debut album Country To The Bone under their belt, along with a mantle of awards from the East Texas Music Awards and the Nashville Universe Awards, the Darrin Morris Band are making their mark and all signs point to a very promising future, indeed.
JOHN HORD
John Hord has been taking the Texas Country music scene by a storm. Growing up he found influences in almost everything he listened to, from George Strait and Garth Brooks to his very own father, Houston singer Jeff Hord. He spent his younger years singing around campfires and in a church band, and decided to pursue music professionally in early 2016.
You can hear the early traditional country influences and hear the Texas Country influences of Aaron Watson and Cody Johnson as soon as he begins to sing. He's used these influences to mold his sound, and begin telling stories through his songwriting. Including his first radio single, "Blame It On the Whiskey."
As he's continued to grow as an artist, John has followed the paths of his influences and began heavily playing the Texas Country scene. When he's not playing shows he enjoys spending his time with his family, hunting, fishing, and playing the guitar.
His first single, "Blame It On the Whiskey," peaked at #33 on the Texas Regional Radio Report and top 40 on the CDXtraction charts.
His next single releases March 2017 "More Than I'm Used To" off of his EP released in March 2017.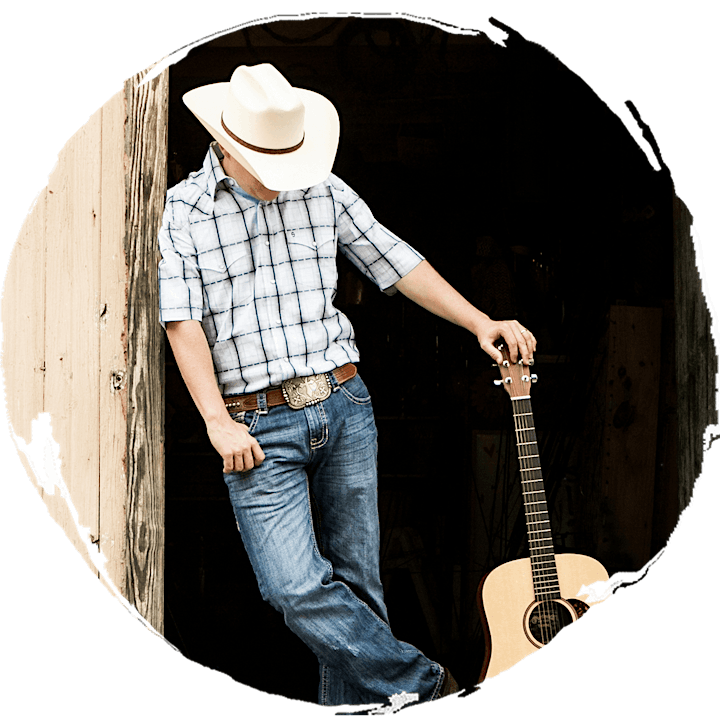 Performers
Date and Time
Location
Refund Policy