Description
To celebrate Bengali New Year and Rabindra Jayanti (celebrating the works of Rabindranath Tagore on his birth anniversary) Darpan is hosting a fair with stalls full of handicrafts, saris, jewellery and food, and a variety cultural programme with dance performances, songs and poetry.
All ticket-holders will receive delicious biryani, raita and rassogulla. (other food stalls will also be available for purchase of other Bengali treats)
All are welcome, whether you be a Bengali abroad, of Bengali heritage or simply wishing to experience some Bengali culture and food!!! :)
Children Under 5 are free. Tickets will also be available at the door
Happy New Year! Shubho Nababarsha!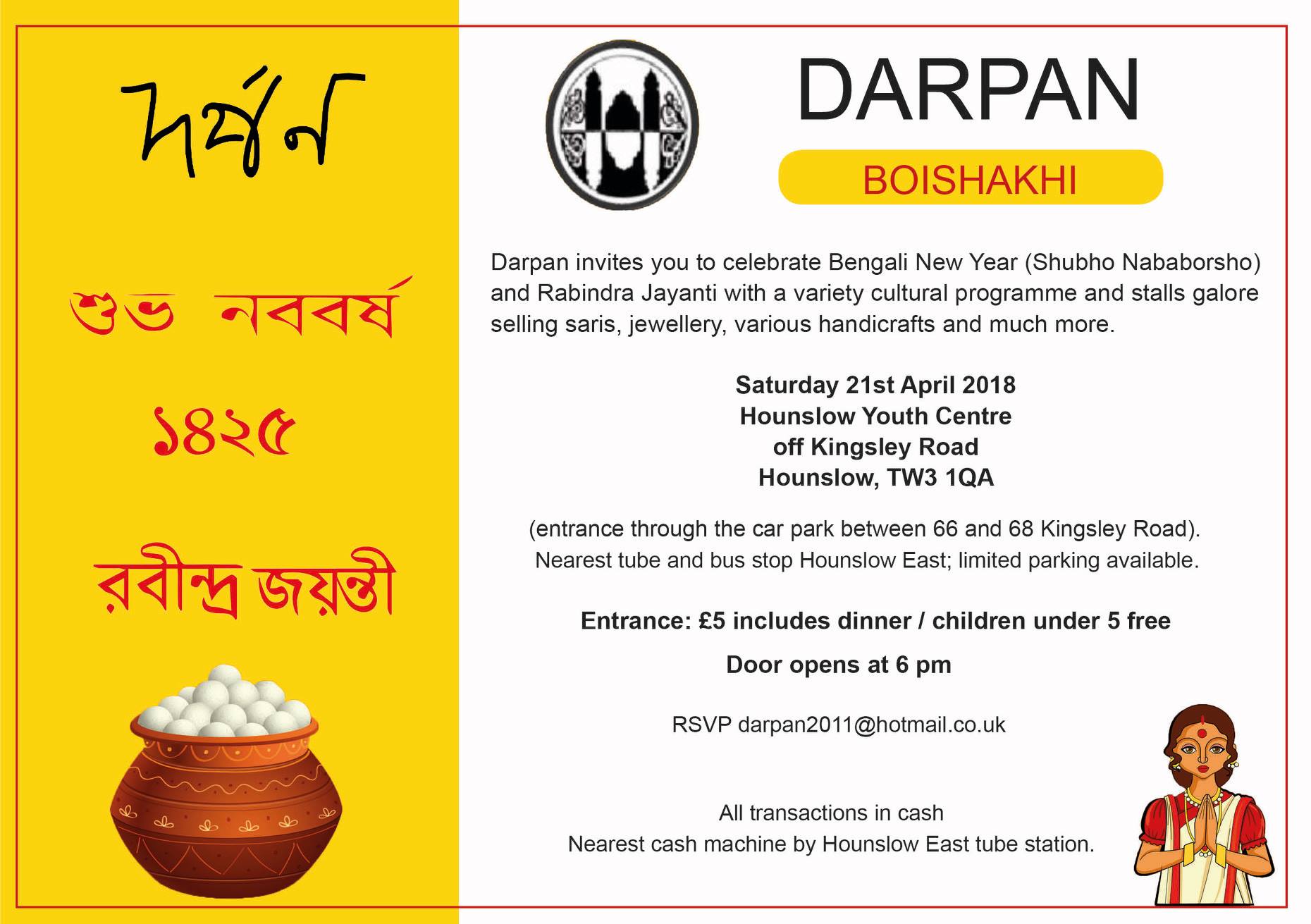 If you would like to participate in future events please email darpan2011@hotmail.co.uk