Description
Darkroom 104: Color Film Processing (C41) @ Home
Shooting with film is as much practice as it is patience. Why wait for your lab to process your film when you could do it at home for a fraction of the price? Local photographer and co-host of The Film Photography Podcast, Mat Marrash will guide you hands-on through processing your own color negative films. This class covers the how-to, tools needed, and actual wet processing of color films.
Class attendees must be familiar with the fundamentals of photography and comfortable exposing a roll of film through their camera by themselves. Please bring an exposed roll of color film, C41 process only, to this class.
Instructor: Mat Marrash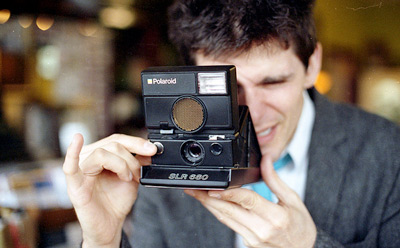 Mat Marrash is a man in love with film photography. In the spring of 2010, after two years of dragging through the mediocrity of the digital lifestyle, Mat picked up a Hasselblad 500C and never looked back! Mat likes playing with all sorts of cameras, all the way from his handy-dandy Olympus Trip 35 all the way up to his mammoth Eastman Commercial B 8x10 camera (see Barbershops). He experiments with whatever film he can get his hands on, and processes it all by hand in the darkroom. Mat even makes his own prints by hand, producing fine art silver gelatin prints from 8x10" to 40x50". Right now, he's even playing around with some of photography's oldest traditions, Alternative Process Printing; dating back to the 1850's, Mat's in the darkroom printing just like the pioneers of modern photography!
When not shooting, Mat's doing everything he can to promote film photography. You can hear Mat alongside two other great photographers Michael Raso and John Fedele on the bi-monthly internet radio program, The Film Photography Podcast. For the more visually inclined, be sure to check out FPP's great YouTube Videos!
Getting excited about film yet? Good! Now head on over to Mat's Blog, check out his latest work in the Gallery, and if you have any questions, feel free to hit him up with any questions.
You may request a refund up to one day before this class. For example, if your class is on a Saturday, you have until the Friday before to ask for a refund. Refunds and/or class credit transfers will not be issued to customers who sign up for a class but fail to attend. Eventbrite's service fee is non-refundable.
What time to arrive/leave for class?
The Midwest Photo Learning Studio is a very busy space booked for events and classes year-round! The studio will open 30 minutes prior to scheduled class time start and close 30 minutes after scheduled class time end.