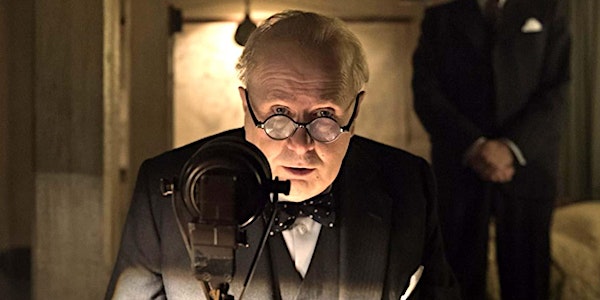 Darkest Hour: Gary Oldman as Winston Churchill - Film History Livestream
Darkest Hour with Gary Oldman as Winston Churchill - Film History Livestream. Hosted by Robert Kelleman - Washington, DC History & Culture
Refund Policy
Contact the organizer to request a refund.
Eventbrite's fee is nonrefundable.
About this event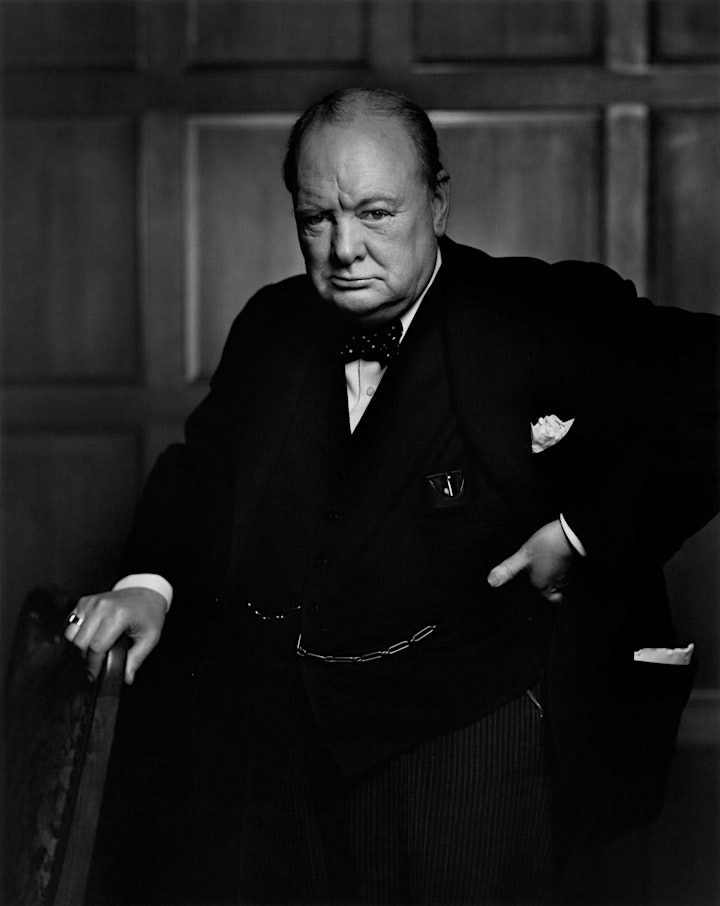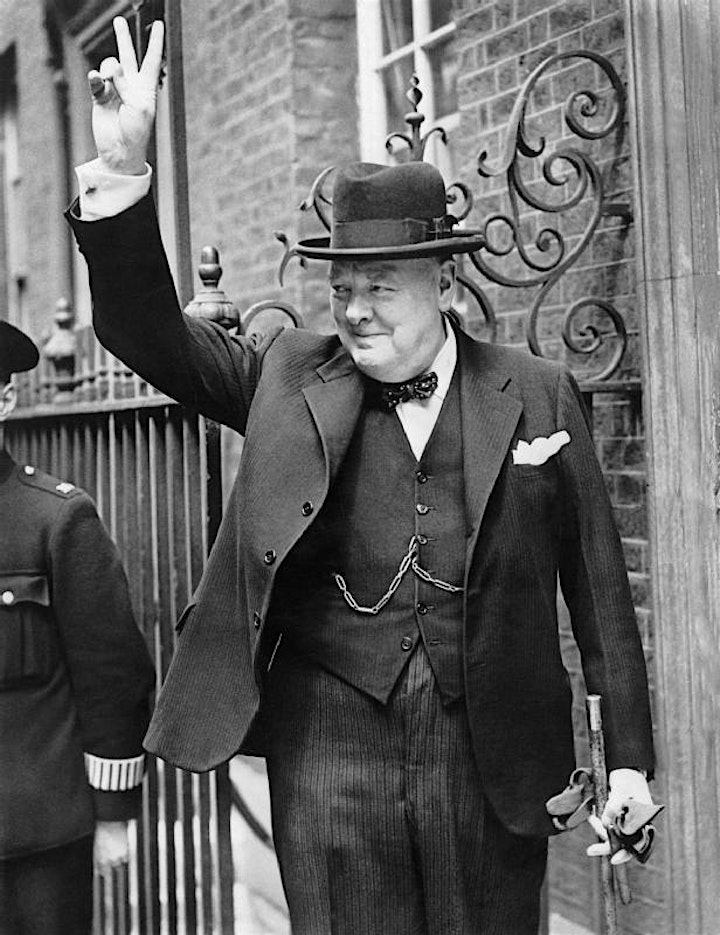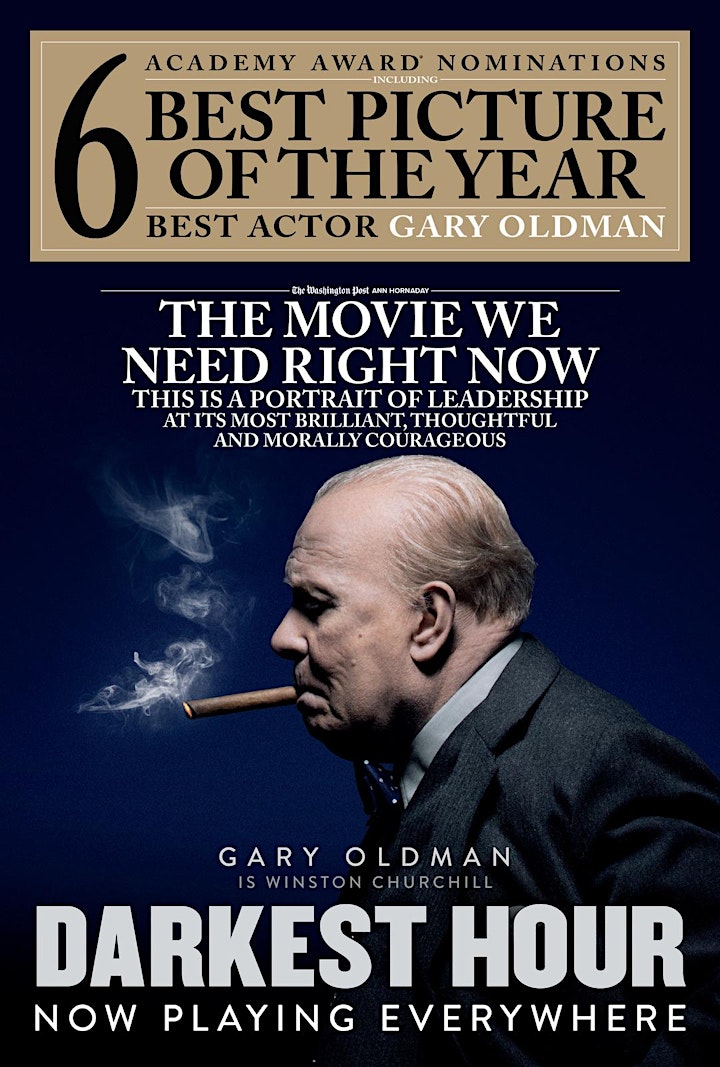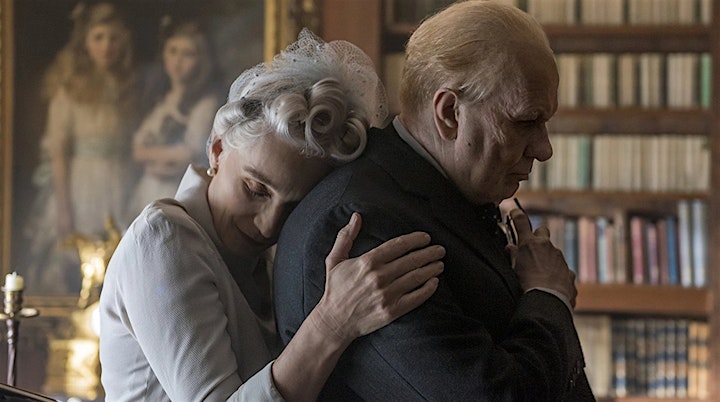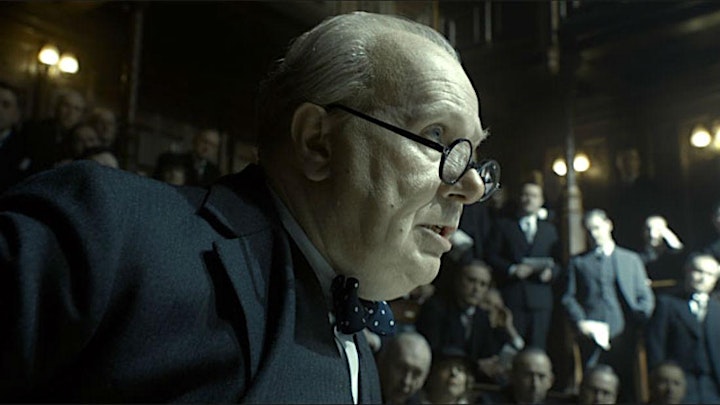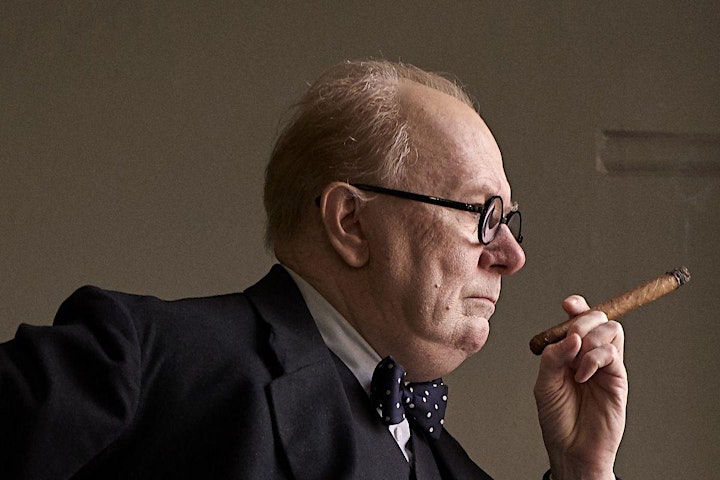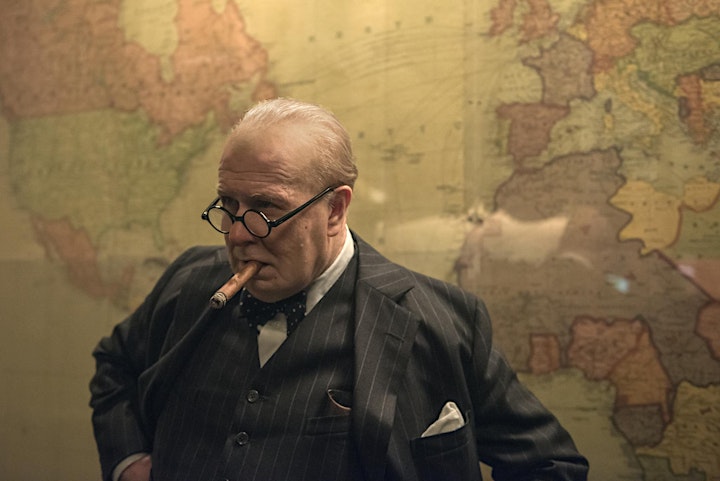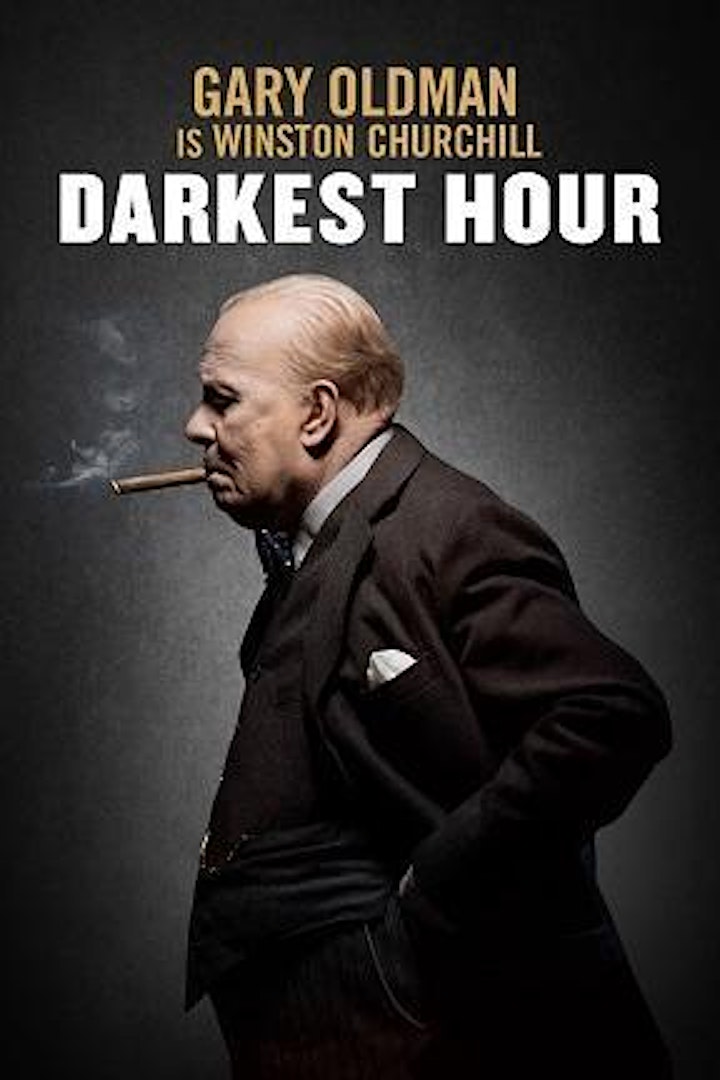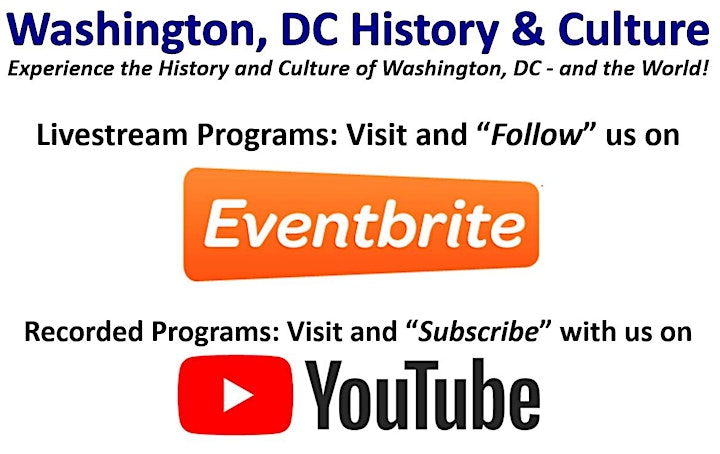 Darkest Hour with Gary Oldman as Winston Churchill - Film History Livestream.
Saturday, November 26 - 3:00 pm (Washington, DC time) / 8:00 pm (London time).
Let's celebrate Winston Churchill (born 148 years ago - November 30, 1874) with a special art and film history livestream program.
The first portion of our two-part program (approximately 30 minutes) will be a brief overview of the film "Darkest Hour", including its historical context, plot summary, things to look for, accuracy, etc.
The second portion of our two-part program will be a full screening of the "Darkest Hour" film (125 minutes).
During the film we invite you to participate in a discussion of the film with your fellow participants via Zoom.
______________________
Sir Winston Leonard Spencer Churchill, KG, OM, CH, TD, DL, FRS, RA (30 November 1874 – 24 January 1965) was a British statesman, soldier and writer who served as Prime Minister of the United Kingdom from 1940 to 1945, during the Second World War, and again from 1951 to 1955. Of mixed English and American parentage, Churchill was born in Oxfordshire to a wealthy, aristocratic family. Apart from two years between 1922 and 1924, he was a Member of Parliament (MP) from 1900 to 1964 and represented a total of five constituencies. Ideologically an economic liberal and imperialist, he was for most of his career a member of the Conservative Party, which he led from 1940 to 1955. He was a member of the Liberal Party from 1904 to 1924. Churchill served in the British Army and also held a number of high-level government positions.
Out of government during his so-called "wilderness years" in the 1930s, Churchill took the lead in calling for British rearmament to counter the growing threat of militarism in Nazi Germany. At the outbreak of the Second World War he was re-appointed First Lord of the Admiralty. In May 1940, he became Prime Minister, replacing Neville Chamberlain. Churchill formed a national government and oversaw British involvement in the Allied war effort against the Axis powers, resulting in victory in 1945. After the Conservatives' defeat in the 1945 general election, he became Leader of the Opposition. Amid the developing Cold War with the Soviet Union, he publicly warned of an "iron curtain" of Soviet influence in Europe and promoted European unity. Between his terms as Prime Minister, he authored several books recounting his experience during the war for which he was awarded the Nobel Prize for Literature in 1953. He lost the 1950 election, but was returned to office in 1951. His second term was preoccupied with foreign affairs, especially Anglo-American relations and the preservation of the British Empire. Domestically, his government emphasised house-building and completed the development of a nuclear weapon (begun by his predecessor). In declining health, Churchill resigned as Prime Minister in 1955, although he remained an MP until 1964. Upon his death in 1965, he was given a state funeral.
Widely considered one of the 20th century's most significant figures, Churchill remains popular in the Anglosphere, where he is seen as a victorious wartime leader who played an important role in defending Europe's liberal democracy against the spread of fascism. On the other hand, he has been criticised for some wartime events and also for his imperialist views.
______________________
Darkest Hour is a 2017 war drama film directed by Joe Wright and written by Anthony McCarten. The film is an account of Winston Churchill's early days as Prime Minister of the United Kingdom during the Second World War and the May 1940 War Cabinet Crisis, depicting his refusal to seek a peace treaty with Nazi Germany amid their advance into Western Europe. It stars Gary Oldman as Churchill, alongside Kristin Scott Thomas as Clementine Churchill, Lily James as Elizabeth Layton, Stephen Dillane as Viscount Halifax, Ronald Pickup as Neville Chamberlain, and Ben Mendelsohn as King George VI. The title of the film refers to a phrase describing the early days of the war, which has been widely attributed to Churchill.
The film began a limited release in the United States on 22 November 2017, followed by general release on 22 December, and was released on 12 January 2018 in the United Kingdom. The film grossed $150 million worldwide and received positive reviews from critics, who particularly lauded Oldman's performance and deemed it one of the best of his career.
Darkest Hour received several accolades, including Best Actor for Oldman at the Academy Awards. Oldman also won the BAFTA Award for Best Actor in a Leading Role, the Golden Globe Award for Best Actor – Motion Picture Drama, and the Screen Actors Guild Award for Outstanding Performance by a Male Actor in a Leading Role.
https://www.youtube.com/watch?v=4pNOCzV5jG0
__________________________
Your host for this program is Robert Kelleman, the founder/director of the non-profit community organizations Washington, DC History & Culture and Dallas-Texas History & Culture.
YouTube Previously Recorded Programs
http://www.youtube.com/c/WashingtonDCHistoryCulture
__________________________
Zoom Connection:
Login info will be emailed several times beginning 24 hours prior to the event.
If you don't receive the Zoom connection link please contact us.
To join the event simply click the Zoom link and follow the instructions.
If clicking the link doesn't work try copying and pasting it instead.
Password not required.
Zoom may work better in some browsers/devices than others - if one doesn't work try another.
When all else fails please read and follow the directions. : )
Didn't Receive the Zoom Connection Info?
Check your spam folder, make sure you didn't sign-up with your other email address (personal vs. work, etc.), and also review the email settings on your Eventbrite account (you may have turned off our notifications)- link below:
https://www.eventbrite.com/account-settings/email-preferences
Additional Eventbrite Troubleshooting Link:
https://www.eventbrite.com/support/articles/en_US/Troubleshooting/did-my-email-send-invitations-order-confirmations-reminders?lg=en_US
_________________________
Donations Support Our Non-Profit Community Programs - Thank You!
PayPal: DCHistoryAndCulture@gmail.com
Venmo: @DCHistoryAndCulture
GoFundMe: https://gofund.me/d29491c0
Washington, DC History & Culture
A non-profit community organization.
Experience the history and culture of Washington, DC - and the world!
https://DCHistoryAndCulture.Eventbrite.com
https://www.Facebook.com/DCHistoryAndCulture
https://www.Meetup.com/DCHistoryAndCulture
http://www.youtube.com/c/WashingtonDCHistoryCulture
Dallas-Texas, History & Culture
A non-profit community organization.
Experience the history and culture of Dallas, Texas - and the world!
http://DallasHistoryAndCulture.eventbrite.com
https://www.meetup.com/DallasHistoryAndCulture
https://www.facebook.com/DallasTexasHistoryAndCulture
________________________
We look forward to seeing you - thanks!
Robert Kelleman
rkelleman@yahoo.com
202-821-6325 (text only)
History & Culture Travels /
Washington, DC History & Culture / Dallas-Texas History & Culture