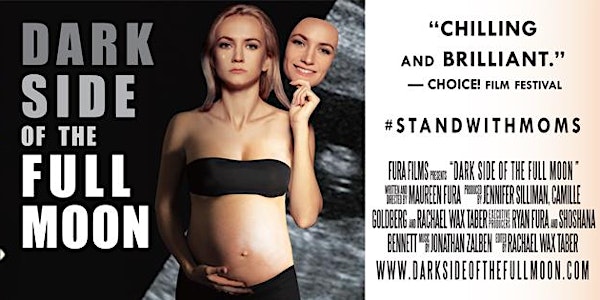 Dark Side of the Full Moon Screening and Community Discussion
Location
The New York Public Library, West New Brighton Branch
976 Castleton Avenue
Staten Island, NY 10310
Description
In celebration of May as Maternal Mental Health Awareness Month you are invited to a FREE event!
Join us for a Dark Side of the Full Moon Film Screening and Community Discussion to increase awareness of perinatal mood and anxiety disorders, including postpartum depression. Hosted by the Postpartum Resource Center of New York with Renée Pizzuto, Holistic Birth Doula, CD,(DONA), CBC - Tribe of Mine, LLC and Postpartum Resource Center of New York's Project 62™ Staten Island Team Leader.

Please RSVP and come to this important event at the New York Public Library, West New Brighton Branch's Community Room.
"The more information we gain, the more conversation we need to have and a greater chance that we, as a society, will mitigate the depth of a woman's postpartum depression. When we do this, when we educate, we absolutely aid in a much quicker recovery not only for the mother and woman to a life and a whole-self, but to a life that she remembers, wants and is entitled to. She deserves it! Her family deserves it! Her children deserve it! Mankind deserves it! We are all effected!", states Renée Pizzuto, Holistic Birth Doula, CD,(DONA), CBC - Tribe of Mine, LLC and Postpartum Resource Center of New York's Project 62™ Staten Island Team Leader