Dark Side of the Dome - Immersive 360 Concert ft. Music of Pink Floyd 11/8
About this Event
Journey into the magical realms of virtual reality, iconic musical art and 3-D sound for the mind-bending debut of Think:EXP's new live immersive concert, Dark Side of The Dome.
Experience Pink Floyd's classic Dark Side Of The Moon album performed live from beginning to end with 360-degree custom Pink Floyd inspired visuals projected in a huge VR Dome Theater.
YOU HAVE NEVER SEEN FLOYD LIKE THIS BEFORE!
THIS IS A TWO NIGHT EVENT: Get Tickets for Saturday Show
Dark Side of the Dome is performed by an all-star band featuring members of Pink Floyd, Jane's Addiction, The Hendrix Experience, and Fishbone at the exciting Wisdome.LA Immersive Art Park in DTLA Arts District.
The new show is the follow up to Think:EXP's critically-acclaimed, sold out show Beyond The Wall which was a 6 month smash hit!
THIS IS THE LAST FLOYD SHOW IN 2019!
Don't hesitate... reserve your seats now. This show will sell out
About Think:EXP
THINK:EXP is music and experiential technology troupe a 10-piece band which includes world renown musicians:
Scott Page from Pink Floyd
Roberta Freeman from Pink Floyd
Stephen Perkins from Jane's Addiction
Kenny Olson from Kid Rock/ Hendrix Experience
Norwood Fisher from Fishbone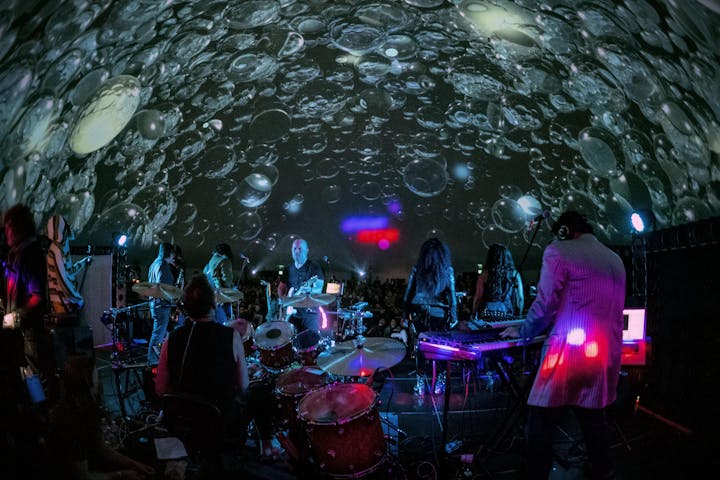 This All New Show Features
Eye-popping custom visuals projected across a massive 360 dome theater
Dancers, performance artists, live painting and VR
The music and art of Pink Floyd brought to life.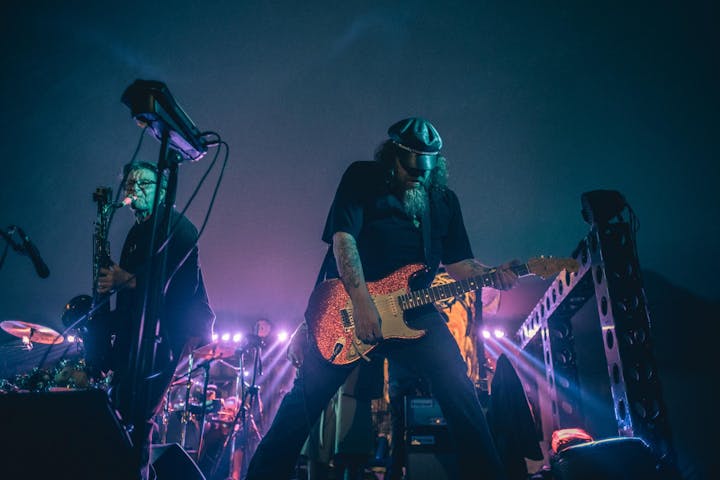 Dark Side of the Dome recreates the classic album "Dark Side of the Moon" from Pink Floyd, while utilizing state of the art technology including; stunning customized 360 visuals, lasers, 3D audio, and live painters and performers. The show also features the incredible artwork of Android Jones (Grateful Dead, Tipper).
Program Schedule:
6:00PM: Samskara Exhibition and Wisdome Park Open
7:00PM: Concert Venue Dome Opens
8:00-11PM: Dark Side of the Dome Concert
THIS EVENT FEATURES FOOD & FULL PREMIUM BAR!
EARLY BIRD TICKETS NOW AVAILABLE! SELECT YOUR SEATS!
MUSIC + ART!
Wisdome.LA features the amazing Samskara immersive art exhibition by Android Jones and artwork from Valadimir Kush. Your ticket includes both the Think Floyd concert and the Samskara exhibition.
SAMSKARA Exhibit includes:
Immersive full dome experience
Art gallery featuring the works of Android Jones and Vladimir Kush
Microdose interactive VR creativity zone
Multiple photography & selfie zones
What is SAMSKARA?
Samskara (sanskrit) is the scope of experiences which we collect through our life journeys: the infinite flow of feelings, actions, ideas, choices, and emotions. Good samskara is driven by positive experiences and deeds, while negative samskara is the result of evil or selfish thoughts and actions. Samskara allows us to experience inner conflicts, conflicts between people, nations, religions, and generations, through which we evolve to a more industrial world and end up with complete destruction... but total devastation clears the path for rebirth and revival, and the eternal quest for light, magic, goodness, and harmony in better, more spiritual, realms. You make the choice...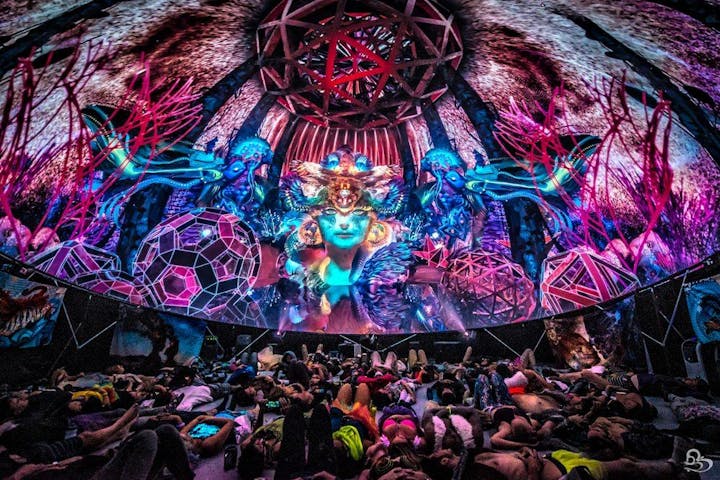 PURCHASE YOUR TICKETS IN ADVANCE— THIS EVENT WILL SELL OUT!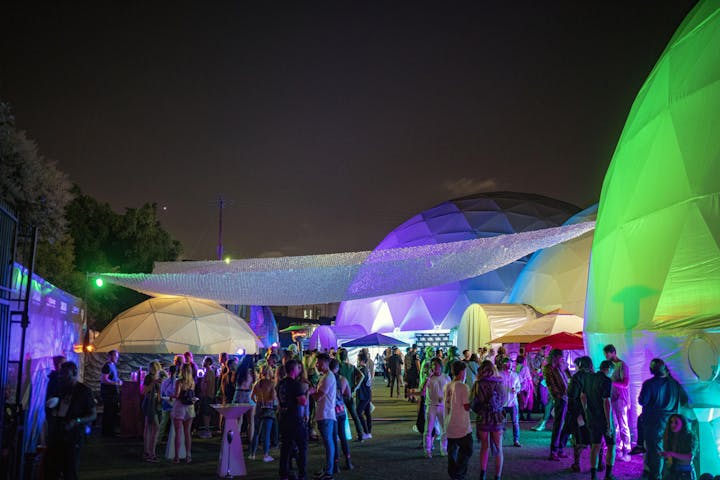 About Wisdome
Wisdome is the world's first immersive entertainment park featuring a series of 360 degree projection domes, VR attractions, experiential art, and Android Jones' award-winning Samskara! exhibition.
"Wisdome's immersive art in Los Angeles may be just what you are looking for." - Forbes
"An awesome visual fest filled with fractals, mystical creatures and lush fantasy environments..." - LA Weekly
Wisdome offers a full bar, delicious food, makers, vendors, artists, dancers, and interactive fun around every corner. It's LA's hippest crowd mingling in a woke, festival-style atmosphere.