Multiple Dates
Dark Sendai Tour: History, Tragedy, and Horror
Description
Just in time for Halloween!
Explore a part of Sendai you never knew—and maybe shouldn't—in this adults only "fright-seeing" tour!
Join local amateur historian and "mystery hunter" Justin Velgus for a darker look at Sendai's 400 years of history.
Cringe at the details of Edo period torture techniques told at the site of an ancient prison.
Sneak through "Monster Alley" while avoiding the ghosts of children.
Hear tales of disease, disaster, death, and demons!
Get in the Halloween spirit with this short teaser video: https://www.youtube.com/watch?v=ppZuJv91xYE
See Sendai in a whole new way!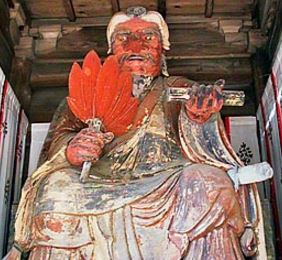 *Note there is an afternoon and an evening tour, but the contents of both are the same.
**The tour will be held in English
***Tour open to those 16 years of age or older. Children not permitted, even with adult accompanyment.
****Minimum tour size of 2. If the minimum size is not met, the tour will be cancelled and money refunded.