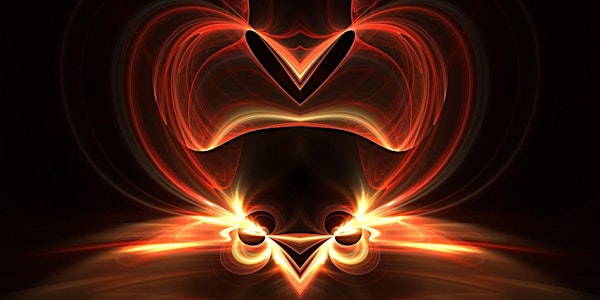 Dark Pink Puja
When and where
Location
Private Residence, Oakland Hills Address sent out to those registered a few days before event Oakland, CA 94619
Description
Sample the juicy delights Tantra has to offer. Tantalize your senses while getting high on energy itself exploring your heart, energy and a deeper connection with yourself and others. This is the perfect place to come and explore Tantra whether you're dipping your toes in for the first time or a seasoned pro!
Caroline Carrington's legendary Dark Pink Puja is an interactive experience expanding connections, intimacy and love. You are guided through a series of fun and playful exercises including sound, breath, energy and conscious touch and invited to choose a variety of partners through the evening. Each Puja Caroline creates includes new exercises for a unique experience every time. This event is LGBTQI positive and welcomes singles, couples and triads to join in the fun.
WHEN: Tuesday November 29th
TIME: 6.30 - 10.00pm
TICKETS:
$50 per person (Early Bird Super Saver)
$55 per person (Sexy Single)
$60 per person (Lucky Last Minute)
$65 per person at the door if tickets still available
Strictly limited to 24 people so RSVP soon to secure your spot! Caroline's puja's regularly sell out.
Please bring finger food to share in the potluck.
Come dressed in something that makes you feel sacred and sexy!

Please respect this as a fragrance free event to honor those with sensitivities.
"Thank you again for an AMAZING experience. Truly one of the yummiest pujas I've ever experienced."~ Kevin Brizendine, Reno
"Caroline's Pujas are out of this world. Treat yourself to this!" ~ Xanet Pailet, Mill Valley
"Caroline is a master at creating and offering an amazing Puja experience. With grace, beauty, power, knowledge and sweetness Caroline holds the room and delivers an extraordinary opportunity for melting into the divine. She creates the conditions of what true Tantra is; to fall in love again and again until there's no separation between you and the other. Having experienced numerous Pujas around the world and one who loves playing I can easily sing the praises of Caroline! Her Pujas are not to be missed!"
~ Lyona Thibault, Skydancing Tantra Facilitator, Santa Cruz
"Caroline's Puja last night, was the best one I have attended ever. She created such a beautiful sacred space, and feeling her presence in the room was wonderful. I felt so safe in the container she created for us that it was easy to just let go and enjoy, and play in the moment with each and every person. Next time I am in Northern California, i will make sure to schedule it so that I can attend another Puja with her. That is a must, on my to-do list." ~ Mark Ray, Albuquerque, New Mexico
Cancellation policy:
Full refunds given with more than 48 hours notice. No refunds less than 48 hours before before the start time of the event