Description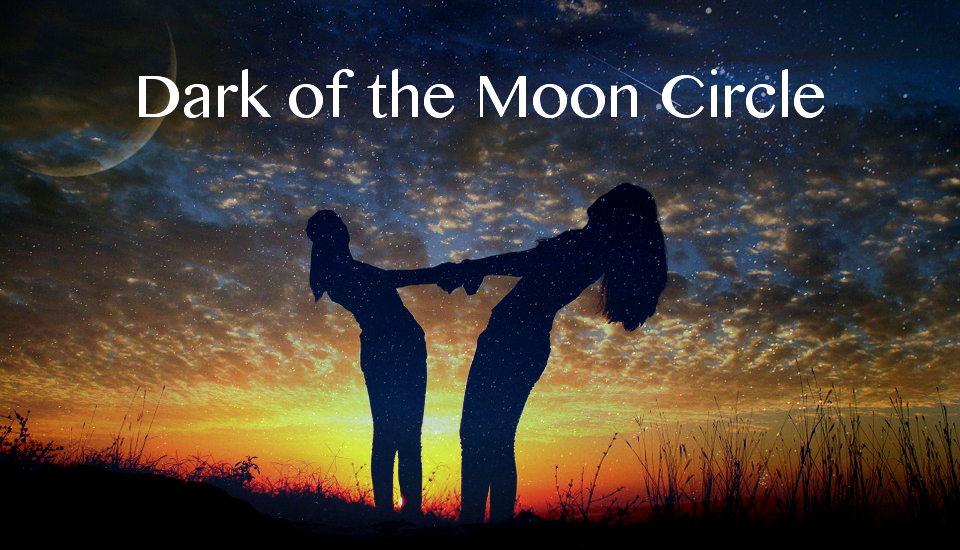 Dark of the Moon Circle is a once a month event on or near the night of the new moon focused on the creative and receptive powers of feminine divine, with grandmother moon and her emotional healing power as our focus. This circle is for women only. We use an inclusive definition of "women" as in all women identified persons are welcome.* Please feel free to read the clarification at the bottom of this page if you have questions as to how this pertains to you. You can also email the organizer with questions in advance at darkofthemooncircle@gmail.com.
The new moon for this month will be in Virgo. It's technically on the 21st but we are meeting a few days before on a Sunday so that most can make it. Virgo is an earth sign so to have our feet on the earth and be in a natural setting will be wonderful, especially because we will have a focus on asking mother earth for healing.

During our circle, there will be meditation and visualization, light ceremony and prayer, energetic and intuitive exercises, sharing circle, and possibly a creative exercise. There are always educational discussions in relation to many different spiritual topics and healing modalities from different faiths and religions from around the world. We also will discuss the astrological energy that the current new moon brings. Each circle will be a bit different as we go through the seasons and the stars. Past circles have included mantra chants, chakra healing exercises, automatic writing, higher-self meditations, group song, and much more. We also include a Goddess of the Month discussion.

You do not need to have any experience with women's circles or spirituality groups to attend. This is for those first exploring their spirituality and power as women, to the venerable sage, and everyone else in between. We will be incorporating eastern and western spiritual philosophies with a basis in nature based spirituality. Please bring an open mind and an open heart as we connect to all that comes with the message of love.

As always please feel free to bring a small item to add to the altar if you would like it to absorb the collective energy we create. Bringing a journal is strongly encouraged as always.

You must be 18 years and up to attend. If you would like to bring your child or children PLEASE ask first!
Limit two tickets per order as space is limited.

This is a donation-based circle with a suggested amount of $15 CASH. You will not be turned away due to lack of funds but do please pay what you can as it helps pay for the space, materials, online presence, and an energy exchange for the leader of the circle's time and effort. Please register to get an email on where our location will be exactly. You do not need to show or bring with you the free ticket on this event.
All you need to know for now about the location and this circle is:
- I will put up a sign of where we are but it should be easy to spot us.
- Please bring a blanket, cushion, and/or towel to sit on. OK to bring a camping chair if you need one but if you don't I encourage you to sit on the ground.
- Bring bug repellant (Natural preferred. I'll have some too.)
- Water for you to drink.
- GIVE YOURSELF EXTRA TIME TO SETTLE IN! I will start the circle 5 PM but will get there myself between 4 - 4:30 so feel free to come a little early.
- There is no bathroom so keep that in mind.
- I will be bringing my drum. If you have an instrument like a drum or rattle etc you like to bring please do!
- We will do some light movement, dance, and/or circle walk. Those who are more eager to wiggle around, I'm not going to hold you back :)
Additional Theme to this Circle:

Mother We Heal You!
In light of all the catastrophes going, political wars, and many people being worried, afraid, or just very sad, we will not only focus on asking for healing from mother earth for ourselves, but we will also be praying for others and for our mother earth. I will incorporate some form of healing for Gaia. As an empathic earth being, I have really been feeling the state of the world lately and can't ignore it. I believe in the power of prayer, especially in unison.
If you have any questions please feel free to e-mail Maia (Cristina) at darkofthemooncircle@gmail.com

The circle facilitator Maia is a musician, painter, & nature worshiper. Her spirituality is based in Shamanism but incorporates many different faiths into her practice including but not limited to Paganism, Buddhism, Curanderismo, and much more. She is open to learning from all traditions that come with a message of love and compassion.
https://www.facebook.com/darkofthemooncircle
https://www.instagram.com/darkofthemooncircle
* We use the term "women" in an inclusive manner as our circle does welcome transgender women as well as others who are queer with a confident certainty in their gender identity as being strongly or mostly female. Our definition is not in regards to sexuality as in gay, etc. It also is not in regards to men who feel they have a feminine spirit but do not identify as women as femininity is not necessarily indicative of having a female gender identity. That being said, there isn't a requirement for someone to be "female presenting" so to speak as the circumstances of why someone would be or not can vary greatly. Thank you for your understanding and please feel free to contact us with questions.