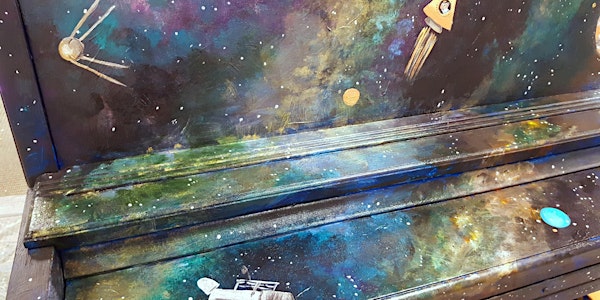 Dark Nights, Bright Lights....with music!
When and where
Location
Owen Dolen Recreation Center 2551 Westchester Avenue Bronx, NY 10461
Description
What's Up With The Stars
Using a combination of naked eye and telescopic views we will explain what is visible in the night sky, you will learn how to navigate it and will view select objects through a telescope.
Visions of Sound
Using astronomically relevant classical pieces of work, a pianist will play said pieces on the Sing For Hope piano while observers learn about the space.
Sing For Hope Pianos
For two weeks in June, they bring stunningly painted pianos – each a unique piece of art created by a different artist – to New York City's parks, streets, and public spaces for anyone and everyone to play. The Sing for Hope Pianos inspire community engagement.