Event Information
Location
Great Star Theater
636 Jackson Street
San Francisco, CA 94133
Refund policy
Refunds up to 1 day before event
Eventbrite's fee is nonrefundable.
April Fools is a 20th Century Comedy Starring Mike Davis (SNL, Zinzanni) and Paul Nathan ( StarTrek Voyager)with tons of stars.
About this event
Dark Kabaret: April Fools Show!
From the creators of Dark Kabaret: Paul Nathan and Mike Davis have locked themselves in a room for a year to come up with April Fools, a 20th Century comedy about life, love, and magic.
This is our Old Time Radio show with guest star Mike Davis from the Tonight show, Sugar Babies, and Saturday Night Live. Each night we are creating an old time radio show circa 1939. The show plays before a live audience (that's you). Join us for at least one evening as our live in studio audience. This immersive show puts you in the middle of the backstage drama as we spend the first act getting ready for the show, meeting the players, and watching as they rehearse, play, fight, and solve last minute problems before the show.
When we return from intermission we start the show. It's a real radio show that we broadcast each night. You're going to have a blast in this truly unique theatrical experience.
This is far and away the best Cabaret we have put together. Treat yourself. Treat your date. Treat your friends. Get your tickets now.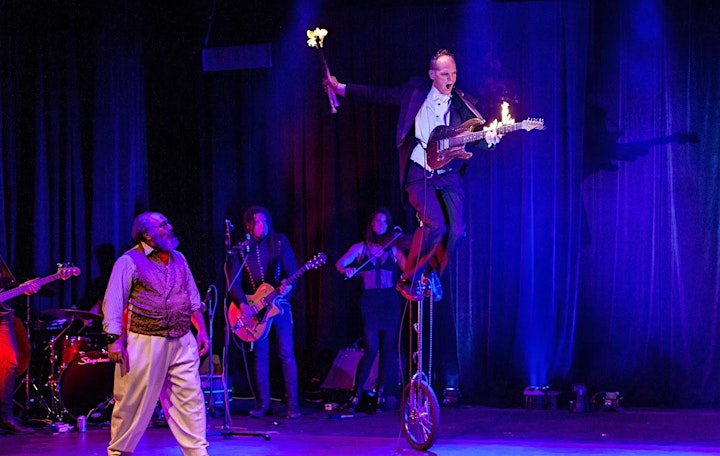 Mike Davis - Writer/Director
Michael Davis! Remember Teatro Zinnani, the fantastic and expensive show that was in the white tent down at the Embarcadero? Well, Michael Davis was the star of the show with his character Chef Tad Overdone. You must have seen him on You Tube, his comedy juggling video has over 10 million hits! Remember The Streets of San Francisco? He performed there too.
Paul Nathan - Your host and MC
You already know Paul as the host of dozens of cabarets, shows, and events here in San Francisco but Paul also tours around the world performing magic and making people laugh in a dozen different languages. You've seen Paul on HBO, MTV, and StarTrek Voyager. Paul tours the world doing magic. Paul is the artistic director of the Great Star Theater.
Harry Davis - Paul's eager assistant.
Harry is fresh out of school and this is his first gig. Interning under the impresario himself. It's a thankless job with long hours and low pay but someday it will pay of with a job in this business of show.
A graduate of Cal's superb theater program, Harry is not just in the show, but also one of the producers behind the helm of this venture. This will be Harry's first professional appearance on stage. We are stoked to see where this leads him.
Michelle Musser - Sound FX
Every great radio show has a sound effects person to add atmosphere to the experience. Michelle is ours. Straight from Circus Finlandia, Michelle creates the soundscape to our show adding to every story, joke, everything.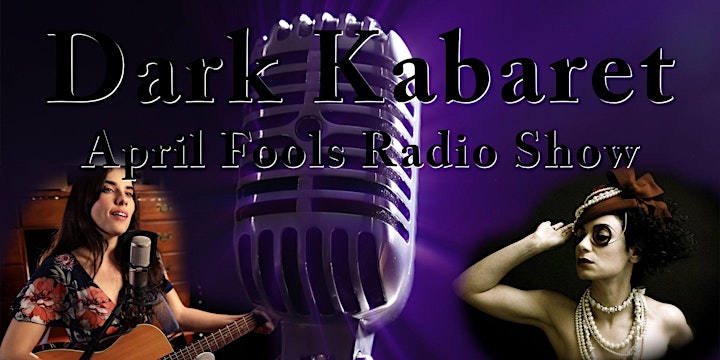 Sterling Johnson - Bubble Smith
Twenty years ago Sterling created a whole new concept in hand blown bubbles that has inspired artists from all over the world. His first stage appearance was in Dark Kabaret twenty years ago.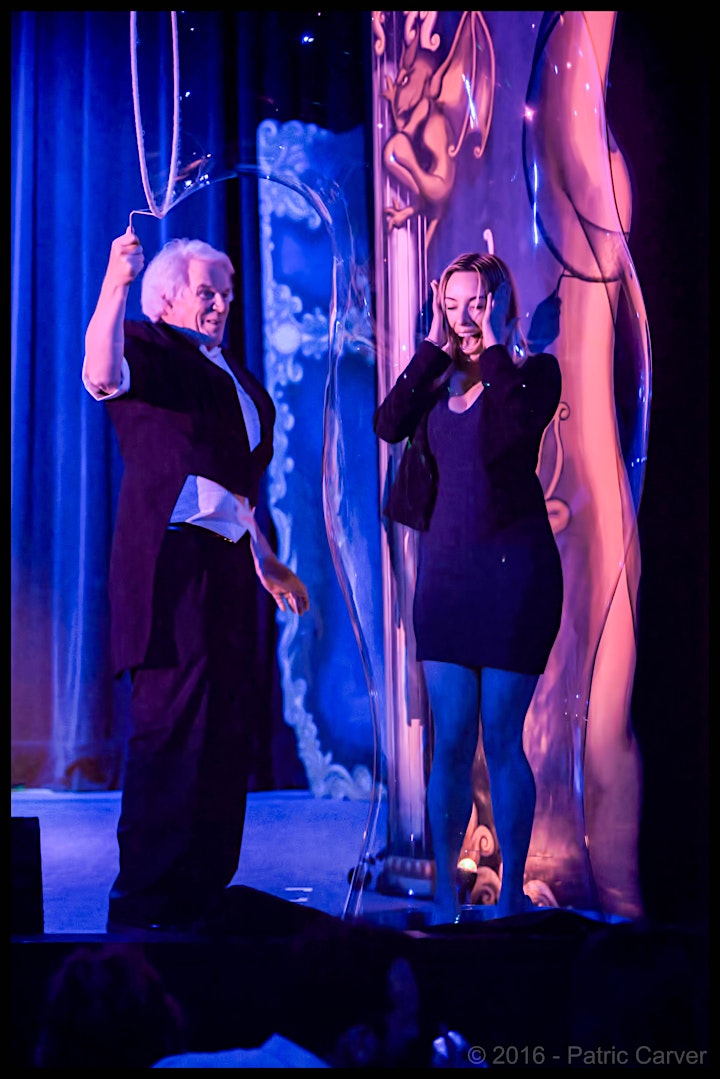 The Beautiful Jewels
All the way from Berlin, Germany, The Beautiful Jewels is a creative artist with flair and style. David Lynch called her "the queen of unexpected delights". Come experience The Beautiful Jewels.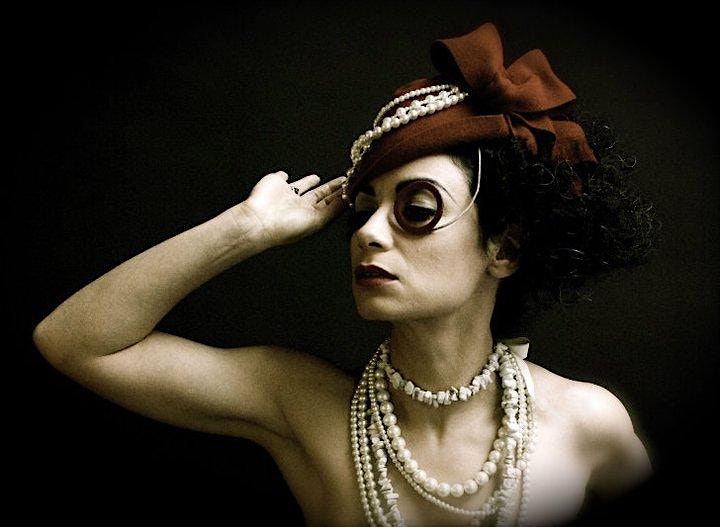 Frank Olivier - Showstopper
Frank is like a one man band but for Variety Arts. He juggles, does magic, throws knives, swallow swords, and so much more. Frank is high energy and hillarious.
Larry "Bubbles" Brown - The voice of our sponsor
Every great radio show has a great announcer who makes you love the sponsor. The sponsor is an important part of every show. Our sponsor is Larry.
Larry "Bubbles" Brown is a San Francisco based, deadpan, self-deprecating comedian and actor. He started doing stand up in San Francisco in the early 1980s. He's been on numerous TV shows such as Evening at the Improv, Make Me Laugh and others and made his first appearance on Late Night with David Letterman in 1987. He appeared on the Late Show with David Letterman on July 25, 2008, setting the record for the longest time in between appearances (over 20 years). His debut album, "It's Gotta Get Better", was released in 2020.
About Dark Kabaret
This San Francisco only event is the perfect mixture of sumptuous champagne, an array of beautiful gowns, gentlemen in their finest frocks. Dark Kabaret is the place to bring a first date or to take your BFFs for a perfect night out. Timeless and timely, Dark Kabaret is the sweet nexus of magic, comedy, music, and erotic entertainment—all in one beautiful room for your pleasure. Get your tickets now as the show does sell out.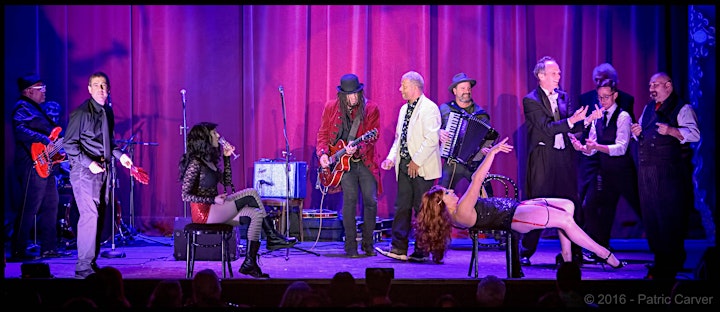 Location
Great Star Theater
636 Jackson Street
San Francisco, CA 94133
Refund policy
Refunds up to 1 day before event
Eventbrite's fee is nonrefundable.