Dario Robleto: The Pulse Armed With a Pen - An Unknown History of the Human...
Description
Encountering Robleto's work is like reading an aching Valentine written in Morse code

.


– Artforum
---
Dario Robleto is a transdisciplinary artist, storyteller, and "citizen-scientist" whose research-driven practice results in intricately handcrafted objects that reflect his exploration of music, popular culture, science, war, and American history.
Since 1997, Robleto has exhibited his work in museums and galleries across the United States, including at the Whitney Museum of American Art, Museum of Contemporary Art in San Diego, and the Menil Collection in Houston. In 2008, the Frances Young Tang Teaching Museum and Art Gallery at Skidmore College organized Alloy of Love, a 10-year survey exhibition of Robleto's art. Robleto's work, Defiant Gardens, is currently on view on campus in the Block Museum exhibition as part of the exhibition If You Remember, I Remember.
Robleto has served as visiting artist and lecturer at several colleges and universities including Bard College, Massachusetts Institute of Technology, and the California College of the Arts. His awards include the 2007 Joan Mitchell Foundation Grant and the 2009 USA Rasmuson Fellowship. In 2011, the National Museum of American History selected Robleto as a Smithsonian Artist Research Fellow. He was also the 2016 Texas State Artist Laureate, and serves as Artist in Residence in Neuroaesthetics at the University of Houston's Cullen College of Engineering.
Part storytelling, original research and rare sound performance, Robleto's The Pulse Armed With a Pen: An Unknown History of the Human Heartbeat will weave together topics as diverse as the earliest attempts to record the heartbeat as sound and image, the heartbeat and brainwave recordings currently on a probe heading for the edge of the Solar System, pre-Edison sound recordings, and recent developments in the history of the artificial heart. The result is a creative intertwining of multiple histories of human exploration, in both outer and inner space.
Presented in partnership with the McCormick School of Engineering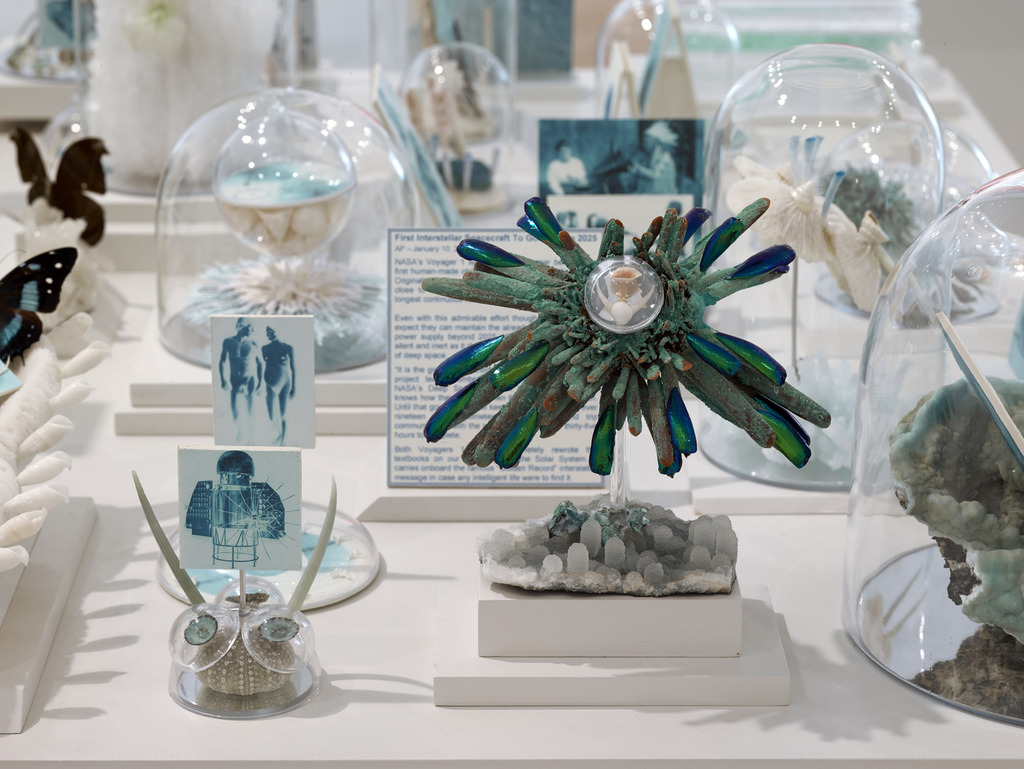 ---
Image: Dario Robleto, Setlists for a Setting Sun (Dark Was the Night), 2014