Daring Daughters Women's Conference

Saturday, May 11, 2013 from 9:00 AM to 5:00 PM (PDT)
Event Details
Come join us for a one-day women's conference, May 11th (before Mother's Day) in Hood River, Oregon. With special speakers, 15 workshops, dynamic worship, and prayer, you'll be inspired . . . to DARE to dream.
_
"Break my heart for what breaks yours, Everything I am for Your kingdom's cause..."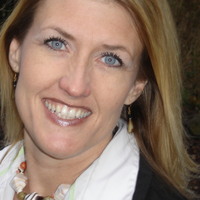 Welcome Ladies!
--Do you ever long to make a difference in this hurting world? Do you ever feel like your heart is about "break" for the needs of human trafficking, or orphans, or people who don't even realize they need God?
--Do you ever get frustrated by past failures or fears, or feel hopeless in fulfilling God's plans?  . . . Well, you're not alone.
I'm Ann Dunagan and together with some amazing friends, we invite to join us on Saturday, May 11th (right before Mother's Day), in Hood River, Oregon. We're launching a brand-new Daring Daughters ministry in the Columbia Gorge with a vision to motivate women (and teen girls) for local and global missions. This FREE one-day Christian women's conference (with an optional luncheon) will include impacting keynote speakers and a host of inspiring workshops. 
Come sign up and help spread the news. Share this Eventbrite link with your pastor's wife or with your church's women's ministry (we're believing for participation from at least 20 churches from across denominational lines and from across the generations). Post on facebook. Invite your mom or your sister, or your teenage daughter and her friends . . . or even your neighbor who needs Jesus. 
Together, we'll enjoy a full day with vibrant worship and prayer, fellowship, powerful teaching, and fun. We trust you will be encouraged and inspired . . . to dare to DREAM, to CRY, and to OBEY.
Sure hope you'll join us.
Blessings to you!
Ann & all
"How beautiful are the feet of them which preach the gospel of peace . . . " Romans 10:15
Dare to DREAM. Dare to CRY. Dare to OBEY.
Plus a Q & A Panel on Pure Love: Living Pure while Loving the Impure 
__________________________________________________
WHEN? Saturday, May 11th, 2013
TIME: 9 AM to 5 PM  (Registration opens at 8:30 AM.) 
WHERE? Hood River Inn, Oregon (Columbia Room and Breakout Rooms)
WHO? All Women (including teenage girls)
COST? Free Admission with Eventbrite ticket 
(Note: a love offering will be available during the meeting to cover the needs of this conference. All extra proceeds will be used to support orphan needs and world missions. Free admission does not include cost of the optional luncheon. See below for details.)
__________________________________________________
15 Workshop Sessions on Local and Global Missions:
GLOBAL MISSIONS & THE GOSPEL:
Loving Orphans and the Lost (Gospel Projects International)
Poverty and Health Care (Village Tribal Health)
Mission-Minded Families (Harvest Ministry)
Effective One-on-One Evangelism
Community Evangelism (Mid-Columbia Ministries)
HELPING HURTING WOMEN:
Prison Ministry (Gorge Area Testimonies & Information)
Learning to Live, Learning to Love (Life Skills)
Beauty from Ashes: How to Go Forward When All Seems Lost
Human Trafficking Awareness (CareNet)
Pro-Life Needs: Crisis Pregnancy Ministry (CareNet)
MINISTRY LEADERSHIP & MENTORING OTHERS:
Redeeming Childbirth (Ministry during Pregnancy, Labor, and Birth)
Reaching Young Women for Jesus (Young Life)
Nurturing Your Marriage (Choose Growth)
Effective Prayer and Intercession
Finding Your Life Purpose (Leaving a Legacy)
---
Note: Your FREE admission ticket does not cover admission to our optional Daring Daughters Leadership Luncheon. We encourage everyone to stay within walking distance of the conference so you can continue to enjoy the conference fellowship. Several eating options are available right near our meeting venue, including Starbucks, McDonalds, Riverside Grill . . . or even a nice spot down by the river to enjoy a sack lunch with a friend.
(Note: a love offering will be available during the meeting to cover the needs of this conference. All extra proceeds will be used to support orphan needs and world missions. Free admission does not include cost of the optional luncheon. See below for details.)
DARING DAUGHTERS LEADERSHIP LUNCHEON: $20 tickets
With Special Guest Speakers, Wendi Stranz and Bobbi Clear
All women and teenage girls in attendance at the Daring Daughters Conference are welcome to register for our optional Leadership Luncheon at the Hood River Inn Riverside Grill Restaurant. Treat your mom, mentor, or your pastor's wife to a special lunch. Tickets (with Eventbrite) are $20 each, including a delicious lunchtime meal, coffee or tea, dessert, and gratuity. Seating is limited to 75 ladies, so sign up soon. Luncheon includes a special bonus session on "Dare to Mentor."
---
Contributing Ministries
Aasha "Hope" Children's Home, SE India
CareNet, Pregnancy Resource Center, (Carissa Dwyer) Puyallup, WA
CareNet, Human Trafficking Awareness, Abstinence Instruction
Choose Growth (Life Coaching & Marriage Seminars), Vancouver, WA
Covenant Christian Community, The Dalles, OR
Covenant Hood River, Hood River, OR
Gospel Projects International, Moses Lake, WA
Guma Na Yesu "Keep with Jesus" Children's Center, E. Africa
Harvest Ministry / Mission-Minded Families
Jonah Camps and Ministries, WA
Life Skills (Pam Hughes), Hood River, OR
Mid-Columbia Ministries (Laurie Bell and Family), Hussum, WA
One Dress – 100 Days – For Orphans (Elaini Garfield), Portland, OR
Prison Ministry (Peggy Clear), The Dalles, OR
Redeeming Childbirth (Angie Tolpin), Vancouver, WA
Sonrise Academy Christian School, The Dalles, OR
The Gatherings Community Church (Gay Garfield), SE Portland, OR
Village Tribal Health, (Katy Ricards), The Philippines
Young Life (Mariah Warner, Regional Director), Olympia, WA
Sponsoring Ministry:
Daring Daughters is an interdenominational Christian ministry and an outreach of Harvest Ministry to inspire women and teenage girls for local and global missions.
When & Where

Hood River Inn
1108 E Marina Dr
Hood River, OR 97031


Saturday, May 11, 2013 from 9:00 AM to 5:00 PM (PDT)
Add to my calendar
Organizer
MISSION-MINDED WOMEN is a Christian women's ministry, based in Hood River, Oregon --with a purpose to UNITE women for local and global missions. Primary sponsors include Harvest Ministry's Daring Daughters (with Ann Dunagan) and Covenant Hood River (with Wendi Stranz), along with vital cooperation with dozens of women in ministry leadership from many churches and organizations across the Columbia Gorge.