Description
Daring Daughters @ Disneyworld:
It's a mission-minded women's conference
---
Our new theme is "more than a conference"
Ladies, this is our 4th consecutive year, and we're believing for our time together to be more life-impacting FOR YOU than ever!!!
What we're adding . . .
Pre-Conference Training -- with a new online training course launching several months before the conference
Personal leadership coaching for personally-selected "Early Bird" confirmed registrations -- plus special leadership coaching with Ann Dunagan -- for all of our DD@D coach volunteeers
Opportunities for face-to-face weekend group coaching
---
FRIDAY - February 10th
(Optional) GROUP COACHING & LEADERSHIP NETWORKING (no additional charge)
For all ladies and girls taking advantage of our new small group coaching, our first event will be meeting with your coach and discussing together the results of your Daring Daughters @ Disneyworld (DD@D) pre-conference training course (with a focus on your next-90-days and your 1-year plan).

"Releasing your P.A.S.S.I.O.N. - for God's Great Commission."
Each small group will meet-up at Disneyworld's Coronado Springs - by the Gazebo. Enjoy a galato (order yourself before your meet-up time) and take a walk around the lake with your small group coach, concluding with a back view of a Disneyworld evening firework display, followed by a time of prayer.


Exact small group times will be set by your personal group coach.
Default meeting time will be 7:00 p.m. to 9:00 p.m.
Meet at the Coronado Spring Gazebo (outside by the lake)
---
SATURDAY - February 11th
MAIN CONFERENCE DAY - 8:30 AM to 5:00 PM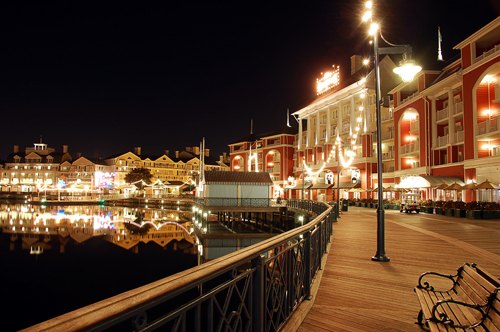 On this day, we will join together in our awesome Disneyworld Resort venue, set for the Marvin Garden Rooms at Disneyworld's Boardwalk Resort!!! Conference Day will include dynamic keynotes, life-impacting workshops, prayer, worship and a special luncheon.

The atmosphere of a Daring Daughters live event is very unique. Try to image - a spirit-empowered camp meeting, combined with a comfortable living room fellowship, combined with an element of a mother-daughter retreat (although you don't have to be a mother and you don't need to have a daughter), combined with a networking event of international mission leaders.
We're mission-minded women
. . . and we're the real deal.
Some of us have decades of rugged mission experience -- all over the globe. Some of us are newbies.

Some of us are single. Some of us are married. Some of us have had horrible heartbreaks. (Just know that YOU will be welcome and treasured - and a lot of us LOVE to give hugs!!!)

Some of us are moms. Some of us are not.
Some of us are brand-new mommies (learning to juggle our passions for global missions with babies and toddlers). Some of us are young professionals and brilliant entrepenuers (balancing God's big picture and global purpose - with very busy lives). Some of us are busy-at-home moms or long-time homeschoolers (balancing our passion for God's Great Commission with huge commitments to our families). Some of us are "spiritual mommas" mentoring other mission-minded women or Daring Daughters groups.
All of us are daughters. God's daughters.
But we don't want to be pampered princesses.
We're daring warriors - who DARE to do good (by God's grace).
We're mission-minded women. And we love JESUS.
Our Mission:
DARE TO DREAM. DARE TO CRY.
DARE TO OBEY
Our mission is DARE TO DREAM (to fulfill God's purpose for our lives), DARE TO CRY (to be moved with compassion for the needs of the world), and DARE TO OBEY (to do whatever God has called us to do).

This power-packed conference day will include dynamic keynotes, worship, fervent prayer, along with a lovely luncheon (included in your registration). Our afternoon will conclude with life-impacting workships, a few leadership panel discussions, and a final meeting together. We're quite flexible -- as we're led by the Holy Spirit - and a bit spontaneous to allow for testimonies and prayer.

---
Worship & Special Music with LoveCollide
And WooHoo!!! -- It's confirmed!!! LoveCollide (sister-duo, Brooke & Lauren DeLeary, along with their awesome mom-manger) will be leading us in worship and providing special music throughout the event!

(Conference Time will be 8:30 a.m. to 4:30 p.m. -- with an optional Daring Daughters dinner fellowship immedietly afterwards -- with everyone purchasing her own meal at the nearest Disneyworld quick-service area).

Exact conference rooms will be announced approximately 3 months before the event (November 11)
---
SUNDAY - February 12th
(Optional) DISNEYWORLD PARK DAY - at Animal Kingdom
This year, on our final day together, we're going to enjoy Disney's Animal Kingdom. Park tickets need to be purchased separately, but we'll enjoy the day together, from the Lion King show to the Safari ride. We'll simply have fun together. Enjoying and building friendships. networking. Talking. and dreaming together about the possibilities of what God wants us to do. It's a fabulous day for us a mission-minded girl-friends, as moms and daughters and as kindred-sisters in Jesus. And we have a blast. It's a good contrast to some of the "heavy-stuff" of the day before. We're mission-minded women who care and cry for the needs of the world -- but we also laugh and love life. We're from all generations -- from girls to grandmas.
And we have fun.

(Time will be the official Disneyworld Animal Kingdom park times for this day -- 9:00 a.m. to 6:00 p.m.)

---
NOTE: Conference registration price does NOT include your Animal Kingdom admission, transportation to Orlando, hotel room, or food (other than the Saturday DD@D luncheon. It does include your Pre-Conference Training Course and DD@D Weekend Group Coaching, and a private DD@D community and networking group (hosted on Facebook). Daring Daughter T-shirts will be available at the event, in selected sizes, for $10.


---
Regular registration - $97 each - ends January 31st
Late registration - $127 - February 1st to February 9th