Dare To... Symposium at UCLA

Tuesday, February 19, 2013 from 8:00 AM to 2:00 PM (PST)
Event Details
DARE TO... LEAD, CHANGE, ACT & DREAM
Symposium at UCLA
Covel Commons, Sunset Village
UCLA Conference Center
200 De Neve Drive
Los Angeles, CA 90095
4 CE Contact Hours
All are welcome! 
"The future belongs to those who believe in the beauty of their dreams. In the long run, we really do shape our own lives; and then together we shape the world around us. The process never ends until we die, and the choices we make are ultimately our responsibility."
~Eleanor Roosevelt~
Objective I
Describe what daring looks like for you and discuss the barriers that frequently prevent us from pursuing our "Dare To's".
Objective II
Compare and contrast risk taking and engaging in risky behavior.
Objective III
Identify the "Dare To(s)" that will have the most impact for your own professional and personal life.
PROGRAM SCHEDULE
 
0700-0800: Registration, Exhibitors and Continental Breakfast
0800-0930: Keynote Presentation
Kathryn E. Roberts, RN, MSN, CNS, CCRN, CCNS
President of the American Association of Critical-Care Nurses (AACN)
"Do you Dare To?"
Using the AACN theme "Dare To" as a framework, this interactive presentation will enable participants to identify strategies they can use to optimize their contributions to their patients, their families, their colleagues, and to themselves. Approaches to overcoming the barriers that often stop us from achieving our optimal contributions will also be discussed.
0930-1000: Refreshment Break & Exhibitors
1000-1050: Breakout Sessions
A. Dare to Change: The Community
    *Volunteerism in the Community
     Panel Speakers:
       Mary Chasin, RN, BSN

       Candis Clark, SN
       David Fuentes, SN

       Moderator: Ryan Cavada, RN, BSN
B. Dare to Act: Get Certified
     *Panel on Best Practices in Certification
    Panel Speakers:
      Alice Benjamin, RN, MSN, ACNS-BC, PCCN
      Kalpana Lyengar, RN, BSN, CCRN
      Stacy Meyer, RN, BSN, PCCN
      Imelda Zaragoza-Albania, RN, BSN, CCRN
      Moderator: Anna Dermenchyan, RN, BSN, CCRN-CSC

1100-1200: Closing Presentation
Judy E. Davidson, DNP, RN, CCRN, FCCM
Director, Research Integration and Management at Scripps Clinical Research Center
& Jessica Schuller, RN, BSN
Dare to Dream: Clinical Excellence - The ABCDEFGH Bundle
Awakening and Breathing Coordination (ABC)

Delirium Assessment and Management (D)

Early Exercise and Progressive Mobility (E)

Follow up referrals, family inclusion, functional reconciliation (F)

Good hand-off communication (G)

Hand family written information (H)
1200-1230: Engaged and Energized: The Next Step
1230-1400: Exhibitors, Lunch and Networking
1345-1400: Evaluations and CE Certificates
SPEAKERS BIOGRAPHY

Kathryn E. Roberts, RN, MSN, CNS, CCRN, CCNS, serves a one-year term as president on the American Association of Critical-Care Nurses (AACN) board of directors from July 1, 2012, to June 30, 2013.
Roberts now enjoys a long career with The Children's Hospital of Philadelphia (CHOP) as a Clinical Nurse Specialist in the PICU. Before she assumed this role in 1998, Roberts began working at CHOPS as a nurse extern in 1990 and subsequently worked as a staff nurse in the following units: cardiac step-down, cardiac ICU, and PICU.  She left CHOP briefly to work as a nurse consultant at the Aldo Castaneda Institute for Congenital Health Disease in Genolier, Switzerland between 1994 and 1995.
Ms. Roberts earned a Bachelor of Science and a Master of Science in nursing in 1991 and 1998 respectively, from the University of Pennsylvania, Philadelphia.  She belongs to AACN's Southeastern Pennsylvania Chapter, the local chapter of the Sigma Theta Tau International Honor Society of Nursing and the Society of Critical Care Medicine, which honored her with its 2007 and 2009 "Presidential Citation."  She lectures extensively on pediatric critical care and resuscitation topics, has published research articles in peer-reviewed journals and authored multiple chapters in pediatric critical care nursing textbooks.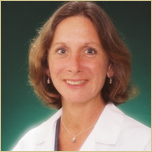 Judy E. Davidson, DNP, RN, CCRN, FCCM, is the Director of Research Integration and Management at Scripps Clinical Research Center, La Jolla, California. She is also a Clinical Nurse Specialist at Scripps Mercy Hospital in San Diego.  Dr. Davidson received her Bachelor of Science in Nursing from Western Connecticut State College, Danbury.  She earned a Master of Science in Critical Care CNS at San Diego State University followed by a Doctor of Nursing Practice from Case Western Reserve University, Cleveland, Ohio.
Dr. Davidson's research focuses on family support in critical care. She is a nationally recognized CNS and Nurse Researcher. Ms. Davidson is published in leading medical and nursing journals and she is active in professional and community organization. She is a reviewer for American Journal of Critical Care, Critical Care Nurse, and Critical Care Medicine. Ms. Davidson is a member of the American Association of Critical Care Nurses, Society of Critical Care Medicine, and a Fellow of the College of Critical Care Medicine.
UCLA Sunset Conference Center
Covel Commons, Sunset Village
200 De Neve Drive
Los Angeles, CA 90095
 
Directions to the UCLA Sunset Conference Center
1. From the 405 Freeway, exit on Sunset Blvd. Proceed EAST on Sunset Blvd. and enter the campus by turning RIGHT onto Bellagio Drive. 
2. Proceed to the stop sign at the top of the hill. Turn LEFT at the stop sign onto De Neve Drive.  
3. Proceed 3/10 of a mile down the hill to the PSV (Sunset Village) parking structure.  The
structure will be on your right.  
4. UCLA Employees with a valid parking pass can cross-park for free at the PSV Parking Structure.  
5. For non-permit holders parking will be available for $11 at the gate.   
6. Once you have parked, take the elevator or stairs (located in the southwest corner of the parking garage) to the Lobby level (L).  The Covel Commons building will be directly in front of you as you exit the elevator.  
7. Approach the building, turn RIGHT, and walk along the outside of the Covel Commons building. Turn LEFT at the corner of the building and proceed to the entrance. 
Follow the signs or check with the front desk for directions.
When & Where

UCLA Covel Commons Conference Center
200 De Neve Drive
Los Angeles, CA 90077


Tuesday, February 19, 2013 from 8:00 AM to 2:00 PM (PST)
Add to my calendar
Organizer
AACN Chapter at UCLA
Chapter Mission
The AACN Chapter at UCLA was created to serve and connect groups of critical & progressive care nurses and nursing students in the Greater Los Angeles area. The Chapter is committed to professional integrity, education, and promoting quality nursing care. We strive to communicate our passion to our profession by supporting innovation in healthcare as well as inspiring ourselves, our patients, and our colleagues.
Chapter Vision
To create an avenue for professional growth through educational events; to provide innovative care and inspiration for ourselves, our patients, and our colleagues.
Chapter Values
Leadership, Collaboration, Professionalism, Commitment to Quality, Integrity, Innovation, Inspiration & Scholarship
Chapter Goals
Education, Certification, Healthy Work Environments, Beacon Award & Community Outreach
For more details about our chapter, check out our Chapter Brochure on our Documents/Resources page!
You can become a member via the Membership Application link.
www.aacn.org/ucla
Dare To... Symposium at UCLA