Description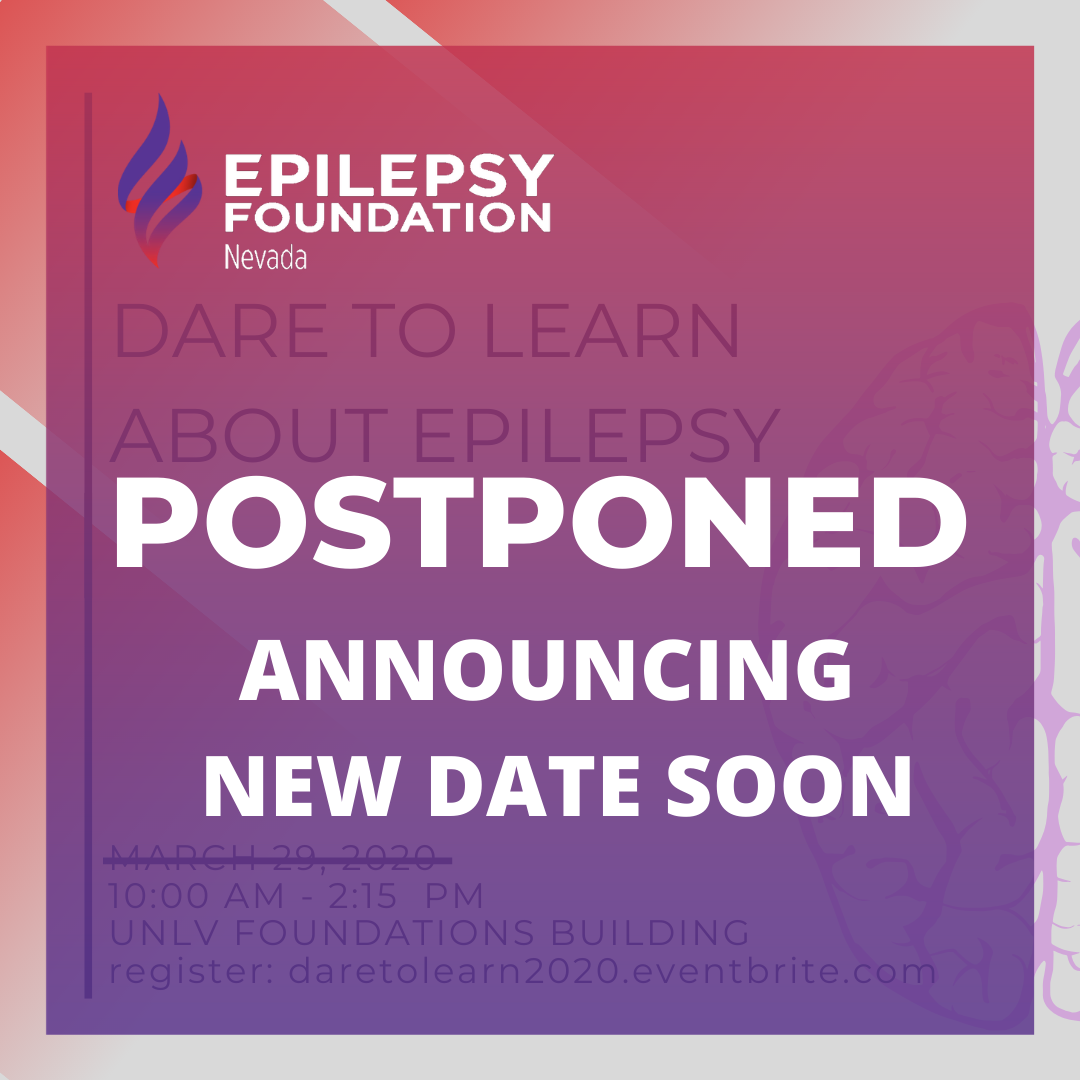 COVID-19 is an everchanging situation and the health and well-being of our event participants, families, volunteers, staff, partners and the Las Vegas community, remain the top priority. And therefore, we are following the guidelines issued by our public health experts and erring on the side of caution for those in our community who may be at higher risk. We will be postponing the Dare to Learn about Epilepsy conference originally scheduled for March 29th. We are working on a new date and will inform you as soon as possible. Thank you for your understanding during this challanging time.
Join us on Sunday, March 29th, for our Annual Dare To Learn about Epilepsy Conference. The conference will bring together epilepsy specialists to talk about a variety of topics to include: Epilepsy 101, Women and Epilepsy, Pediatric Epilepsy, VNS, SUDEP, New Treatment Options, Epilepsy in the workplace, and Much More!!!
The conference is free to attend and lunch will be provided.
10:00am Registration and check in
10:30am-2:15pm Conference
Location: UNLV- Foundation Building
Confirmed Speakes and topics include:
Dr. Samir Bangalore- Epilepsy 101, SUDEP
Dr. Toya Malone- VNS, Women and Epilepsy
Kara Jenkins- Epilepsy in the Workplace
Find us on conference day!! Please see the map below