About this Event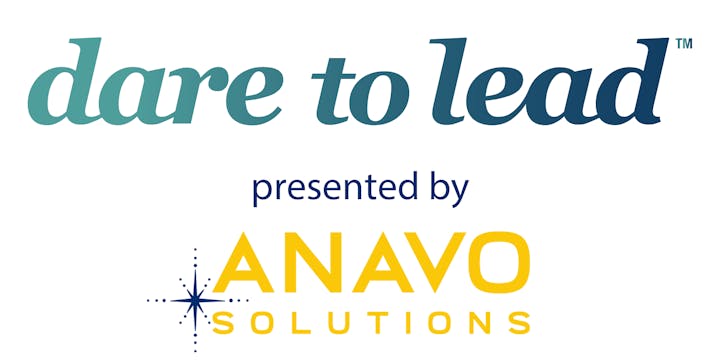 The two-day Dare to Lead™ workshop is based on the research of Dr. Brené Brown. Dare to Lead™ is the ultimate playbook for developing brave leaders and courageous cultures. Daring leadership is a collection of four skill sets that are 100% teachable. It's learning and practice that requires brave work, tough conversations, and showing up.
This experiential workshop will provide the skills and tools that reinforce Brené's principles of courage: Rumbling with Vulnerability, Living into Our Values, Braving Trust, and Learning to Rise.
Dates: Wednesday, November 6 - Thursday, November 7, 2019
Registration and Continental Breakfast: 8:00am-8:30am
Workshop Time: 8:30am-5:00pm
Location: Lake Natoma Inn
702 Gold Lake Dr, Folsom, CA 95630
Who should attend:
Can you give and ask for feedback even when it's hard?
Can you lead through uncertainty and risk?
Can you build trust in teams and within your organization?
Can you stay in situations when they get uncomfortable and awkward or do you tap out?
Have you operationalized your values into observable behaviors?
Do you want to learn how to handle situations like this more effectively? If yes, join us for this two-day workshop.
Beth Conley of To The Point Facilitation joins Ana Daniels to co-facilitate the workshop as a graphic facilitator. Beth's facilitation enhances this workshop by creating real-time graphics. The benefits of this service includes:
Capturing the concept highlights and participants' insights to increase engagement
Discovering the connections across discussions to aid in applying the tools
Creating a unique take-away of the workshop to sustain learning
Workshop Price: $799
Early Bird Discount: $699 available until October 15 or when tickets sell out
If you are interested in sending two or more people from your organization, contact Ana directly for special team discounted pricing.
Workshop Price includes:
A two-day workshop facilitated by a Certified Dare to Lead™ Facilitator
Co-facilitated by with graphic facilitator
Dare to Lead™ workbook
Upon completion of the two-day workshop, all participants receive a certificate of completion and a Dare to Lead Trained badge for their LinkedIn account
Continental Breakfast and Lunch are included both days
One group online coaching session a few weeks following the workshop
Overnight Hotel Accommodations: $119+ taxes
If you need a hotel room, the Lake Natoma Inn, where the workshop is being held, is offering a reduced rate of $119 + taxes based on availability. Please contact the hotel directly at(916) 351-1500 to reserve your room and ask for the "Anavo Solutions" rate. Please reserve your room as soon as possible, if needed.
About Brené, Ana, and Anavo Solutions:
Ana has been greatly influenced by the research and work of Dr. Brené Brown, a Research Professor at the University of Houston. Brené has garnered acclaim and notability through her TED Talks and bestselling books, Dare to Lead, Daring Greatly and Braving the Wilderness among others. Brené created the Dare to Lead™ Facilitator Certification Program for leadership and organizational development professionals.
A Certified Dare to Lead™ Facilitator and Executive Coach, Ana Estrada Daniels created Anavo Solutions to help individuals and organizations ignite change. With over twenty years of experience, Ana works with individuals, teams, and organizations to develop their ability to lead and influence at all levels. Ana accomplishes this by building relationships with clients to gain an understanding of their challenges, opportunities, and desired impact while evaluating their evolving landscape.
Anavo Solutions believes in the power of people. We create the space for people to innovate from within. We work with our clients and partners to ignite the spark that leads to greater impact and transformational change for themselves and their organizations.
For more information visit https://www.anavo.solutions