Event Information
Refund policy
Contact the organizer to request a refund.
Eventbrite's fee is nonrefundable.
Leadership is not about titles or roles - it's about the impact we can make on our communities and those around us. INTENSIVE: January 29-31
About this event
Join Certified Dare to Lead™ Facilitator, Katie Fredricksen, for this 3-day virtual intensive, designed to support you in cultivating more courage, joy and aliveness in your life and work. Whether you are a leader of a team in an organization, or an individual seeking to increase your self-awareness and courage, this workshop is for you!
Based on the latest research of Dr. Brené Brown, Dare to Lead™ is an empirically based courage-building program. The most significant finding from Brené's latest research is that courage is not an inherent quality, but rather a collection of four skill sets that are teachable, measurable, and observable.
In this interactive virtual workshop , we will focus on developing the self-awareness and courage-building skills that are needed to bravely navigate the new world in which we live.
Program topics include:
Rumbling with Vulnerability - Vulnerability is not weakness. It's our most accurate measure of courage. Vulnerability is also at the heart of so many of the other qualities that people say they want in their lives and work: joy, belonging, empathy, creativity, resilience, trust, accountability, problem-solving abilities and more. You can't get to courage without rumbling with vulnerability.
Living into our Values - Being clear on our values helps us to navigate challenges and make difficult decisions. Practicing our values is different from professing them. When we practice our values, we have clarity about the behaviors that support us and which ones can be derailing.
BRAVING Trust - Trust is an essential element of relationships and yet it can feel challenging to engage in conversations about trust when needed. When we define trust as a set of specific behaviors, it makes building trust, and discussing when it's been damaged, possible.
Learning to Rise - If we are being brave with our lives, the question is not IF we will fall, but when. Learning resiliency is essential so that when we do fall, we can get back up and be ready for the next courageous act. When we have the courage to walk into our story and own it, we get to write the ending. But when we don't own our stories of failure, setbacks, and hurt - they own us.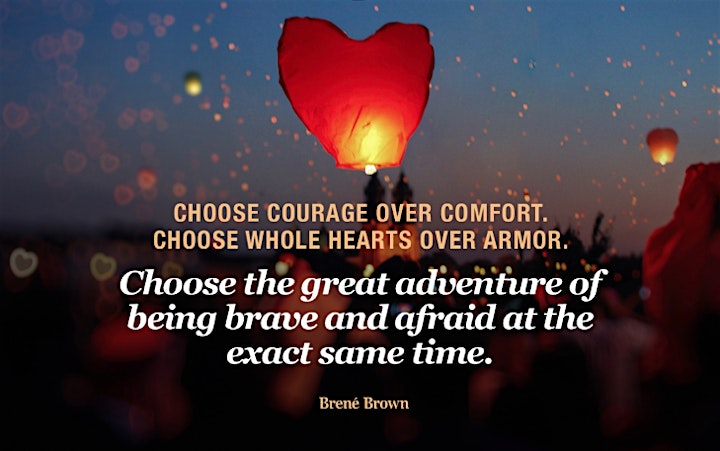 Virtual Session Details:
Intensive: Friday - Sunday, January 29-31, 2021, 10am - 4pm PT (1-7pm ET) each day
Note: we will take frequent breaks with an extended mid-session break.
Plus 2 Additional Virtual Meetings*
Kickoff: Wednesday January 13th, 10am - Noon PT (1-3pm ET) Late registrants will have access to the video from the kickoff meeting.
Reunion Meeting: Friday February 12th, 10-11:30am PT (1-2:30pm ET)
Includes 3-day virtual intensive, plus a kickoff meeting and reunion meeting, Dare to Lead™ PDF workbook, access to videos exclusively available to Certified Dare to Lead™ Facilitators, group interactions and experiential engagement with the curriculum.
Cost per person:
Regular Price - $975
Early Bird - Register by Dec 15th - $795
Educators or Non-profit Employees - $695 (space is limited)
Groups - 3 or more people - $780**
Space is limited so grab your spot early!
Certified facilitators are authorized to invite those who successfully complete the full workshop to add a Dare to Lead ™ Trained badge to their LinkedIn account.
Note: This training does not certify participants to train others in this work.
Refund Policy:
Full refund available up to 31 days before event (minus Eventbrite fees)
No refunds for cancellations made 30 days or less prior to event.
*The Kickoff and Reunion sessions will be recorded and made available to participants who are not able to attend these additional sessions.
**A 20% discount off of the full price ticket is available for groups of 3 or more. Please email katie@hemmeter.com with the names and emails of your participants and we will send you a custom discount code.
Questions?
For questions about this workshop or other Dare to Lead inquiries, email katie@hemmeter.com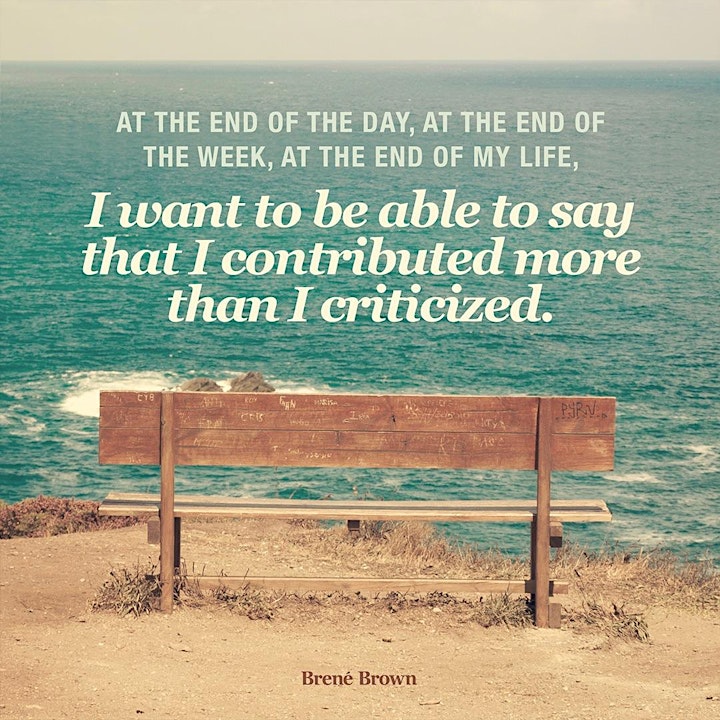 About Katie
For over 25 years, Katie has worked in partnership with individuals and teams to help strengthen critical thinking skills, engage in courageous conversations and build trust and strong connections. As a facilitator, consultant and coach, Katie wholeheartedly believes that we all deserve to love what we do, and she is committed to helping others cultivate more aliveness and engagement in their lives and work.
As a Certified Dare to Lead™ Facilitator, she guides others in developing the courage-building skills necessary to lead in an increasingly complex world.
Born and raised in Hawaii, Katie moved to California to attend Stanford University where she received her B. A. in Anthropology. She also holds an M.A. in Psychology from The California Institute of Integral Studies, is a Certified Dare to Lead™ Facilitator, a Certified Professional Co-Active Coach (CPCC), a Professional Certified Coach (PCC) with the International Coach Federation, and holds certifications in The Birkman Method® Assessment and The Leadership Circle™ 360 Profile.
Katie lives in Novato, California, with her husband Cully, and close (but not too close) to her 26-year-old son, Austin, who lives in San Francisco.
About Brené Brown
Dr. Brené Brown is a research professor at the University of Houston where she holds the Huffington Foundation - Brené Brown Endowed Chair at The Graduate College of Social Work. Brené is also a visiting professor in management at The University of Texas at Austin McCombs School of Business.
She has spent the past two decades studying courage, vulnerability, shame, and empathy and is the author of five #1 New York Times bestsellers: The Gifts of Imperfection, Daring Greatly, Rising Strong, Braving the Wilderness, and her latest book, Dare to Lead, which is the culmination of a sever-year study on courage and leadership.
Brené hosts the Unlocking Us podcast, and her TED talk - The Power of Vulnerability - is one of the top five most viewed TED talks in the world with over 45 million views. She is also the first researcher to have a filmed lecture on Netflix. The Call to Courage special debuted on the streaming service on April 19, 2019.
Brené lives in Houston, Texas, with her husband, Steve. They have two children, Ellen and Charlie.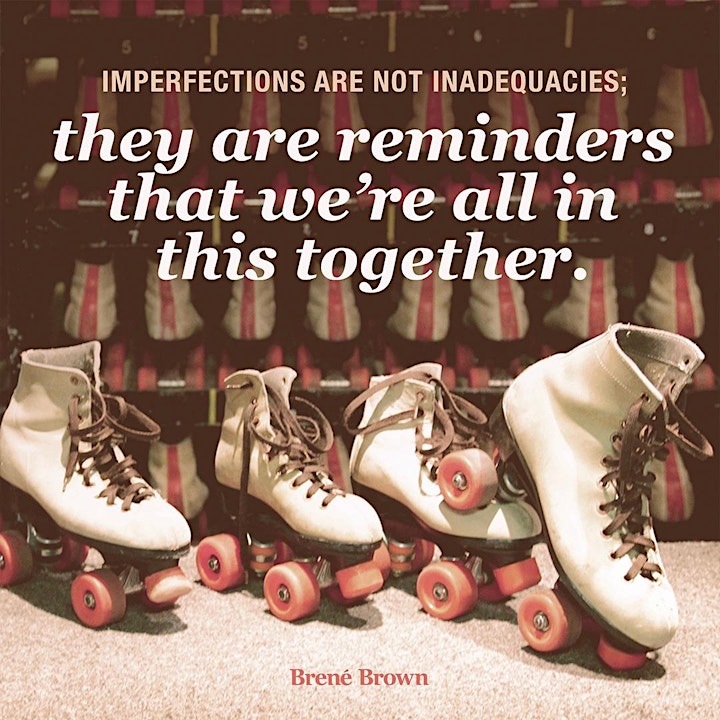 Date and time
Location
Refund policy
Contact the organizer to request a refund.
Eventbrite's fee is nonrefundable.